Scarlet Squad
Watch And Learn: Etienne Ortega Creates Daytime Glam With Deck of Scarlet
February 3, 2022
by

Alina Bikmullina
You've seen his glorious work on stars like Christina Aguilera, Nicki Minaj, and the Kardashians. Now, makeup artist Etienne Ortega will show you how to create the ultimate daytime glam
 using all Deck of Scarlet products.
Hit play to get all his step-by-step instructions, and scroll down to shop the entire look.
Recreate Etienne Ortega's Look
STEP 1: Etienne Ortega starts by using the MISTAKE PROOF BRONZER in Untamed as an eyeshadow primer. You can add a small amount on the lower lash line for a good base. It's lightweight and easy to blend formula is a perfect foundation for the next steps.
STEP 2: Use your finger to apply the METAL LEAF SHADOW POT in Mic Drop on the eyelid for a couture foiled leaf finish. Don't forget to add a little to the lower lash line. A little sparkle is what makes this daytime look a glam one!
STEP 3: To add a little more color, apply the galactic duochrome side of the DUAL DRAMA LIQUID EYELINER in Interstellar to the top lash line. Follow up with the Dark Matter side of the eyeliner for a thin cat-eye finish. 
STEP 5: To add fullness to the cheeks, apply a small amount of the MISTAKE PROOF BLUSH in Brazen to the apples of your cheeks.
STEP 6: For a subtle, glossy finish, pat a pea-sized amount of the gel-cream formula of the MIRROR GLAZE HIGHLIGHTING TRIO in Gold Standard and apply the amount to the high points of your face. Use the GLOW BIG OR GLOW HOME HIGHLIGHTING BRUSH to mix the two powder highlighters and apply it to your nose and the cupid's bow. Add a hint of the lighter shade to the inner corner of the eyes and the brow bones for a natural glow. 
STEP 7: To complete the look, apply the THREEWAY SOLID LIP OIL in Nude Ambition to your lips for a touch of natural color that keeps the focus on your eyes.
JUST WING IT: Want to take your daytime glam to the next level? Click here to learn how to create the perfect cat-eye. 
Ready to recreate Etienne Ortega's daytime glam? We'd love to see your results! Tag us on Instagram @deckofscarlet for a chance to be featured.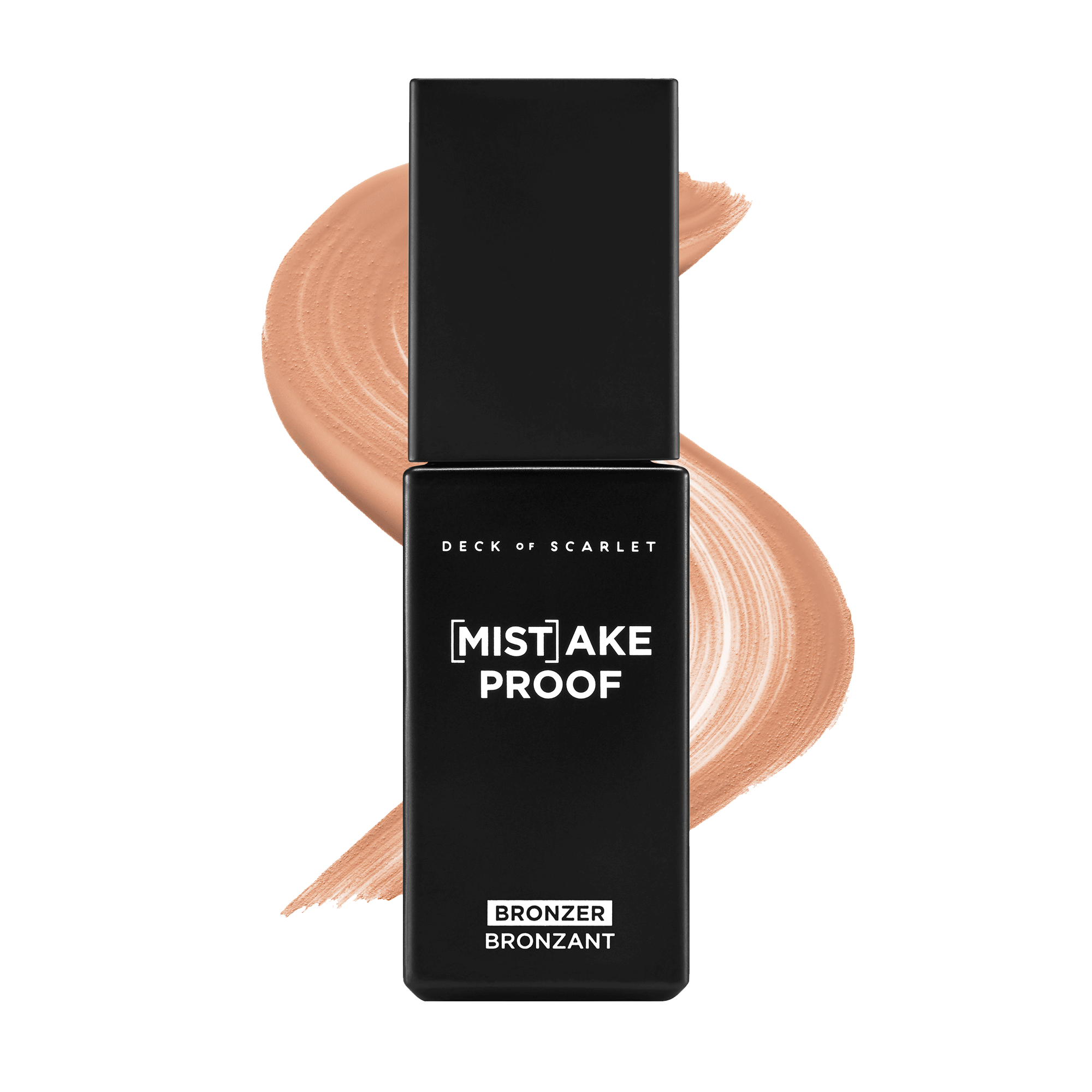 Mistake Proof Bronzer
in Bronzer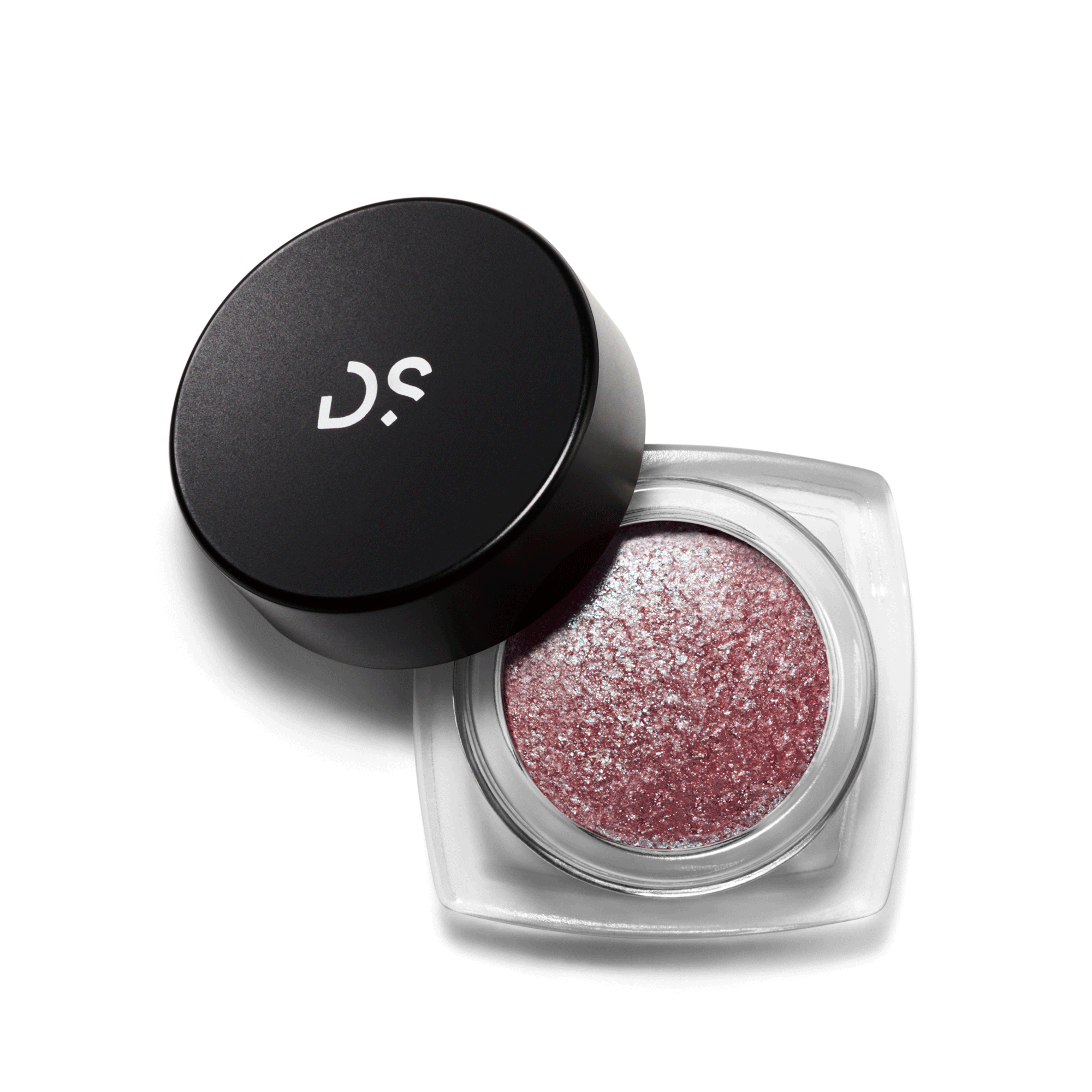 Metal Leaf Shadow Pot
in Shadow Pot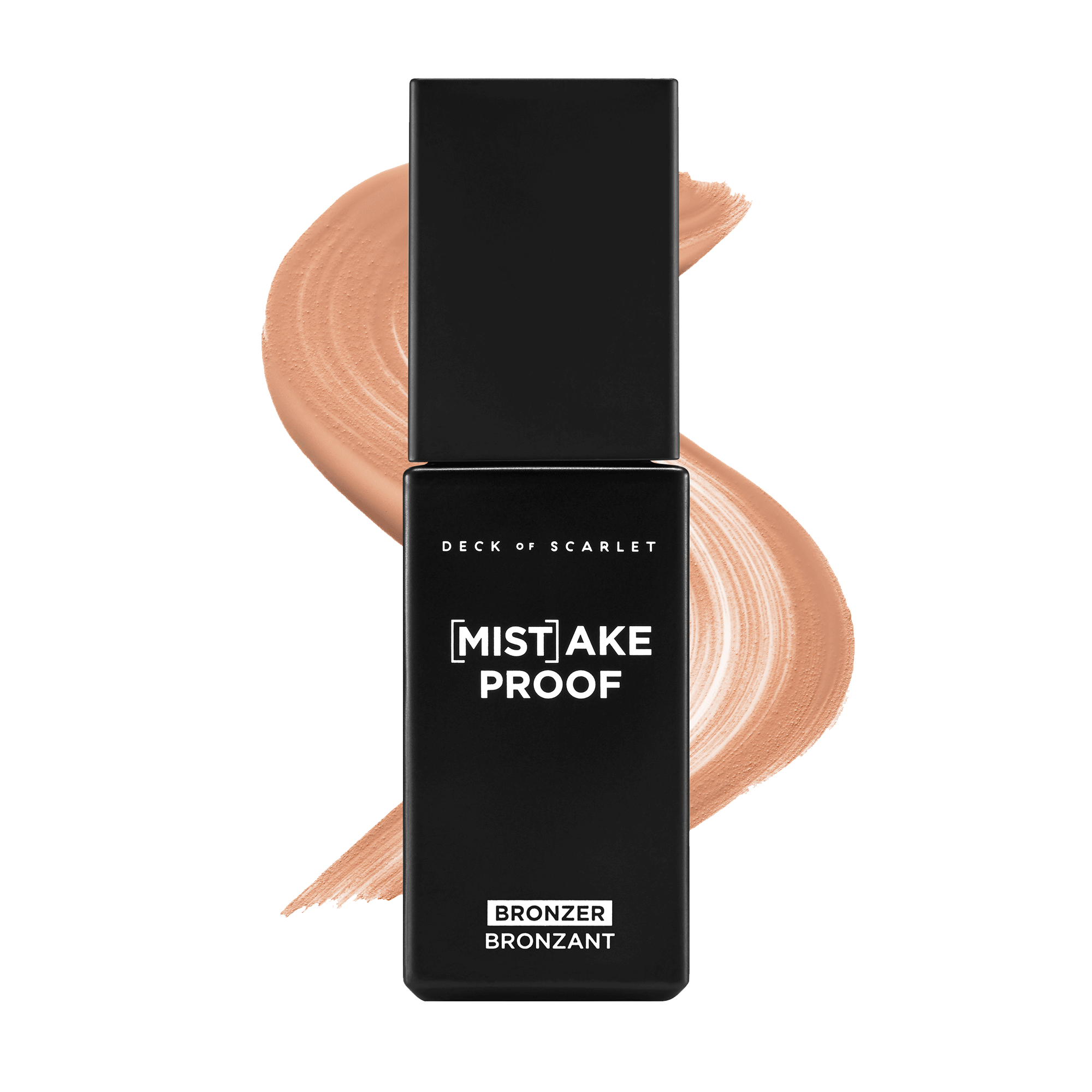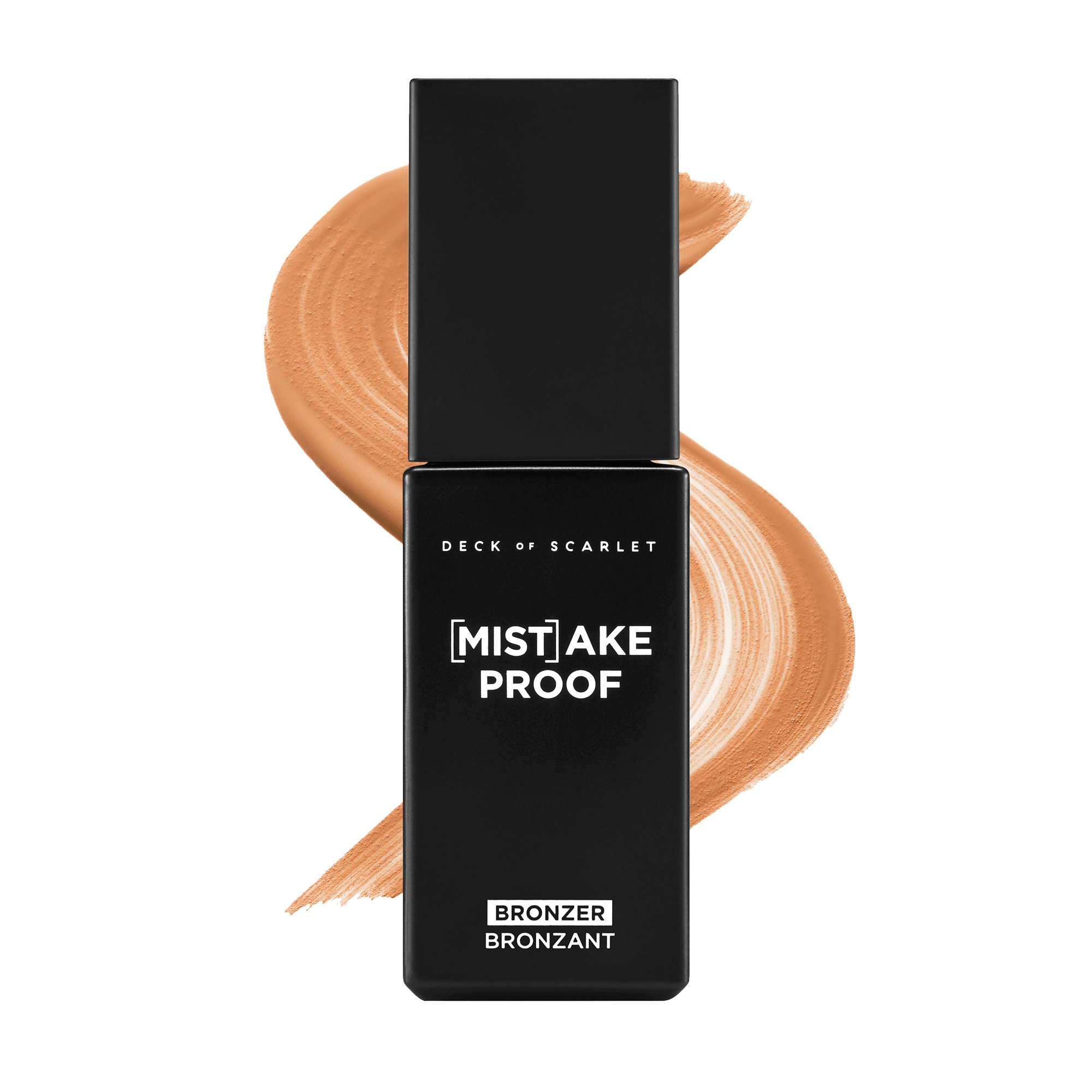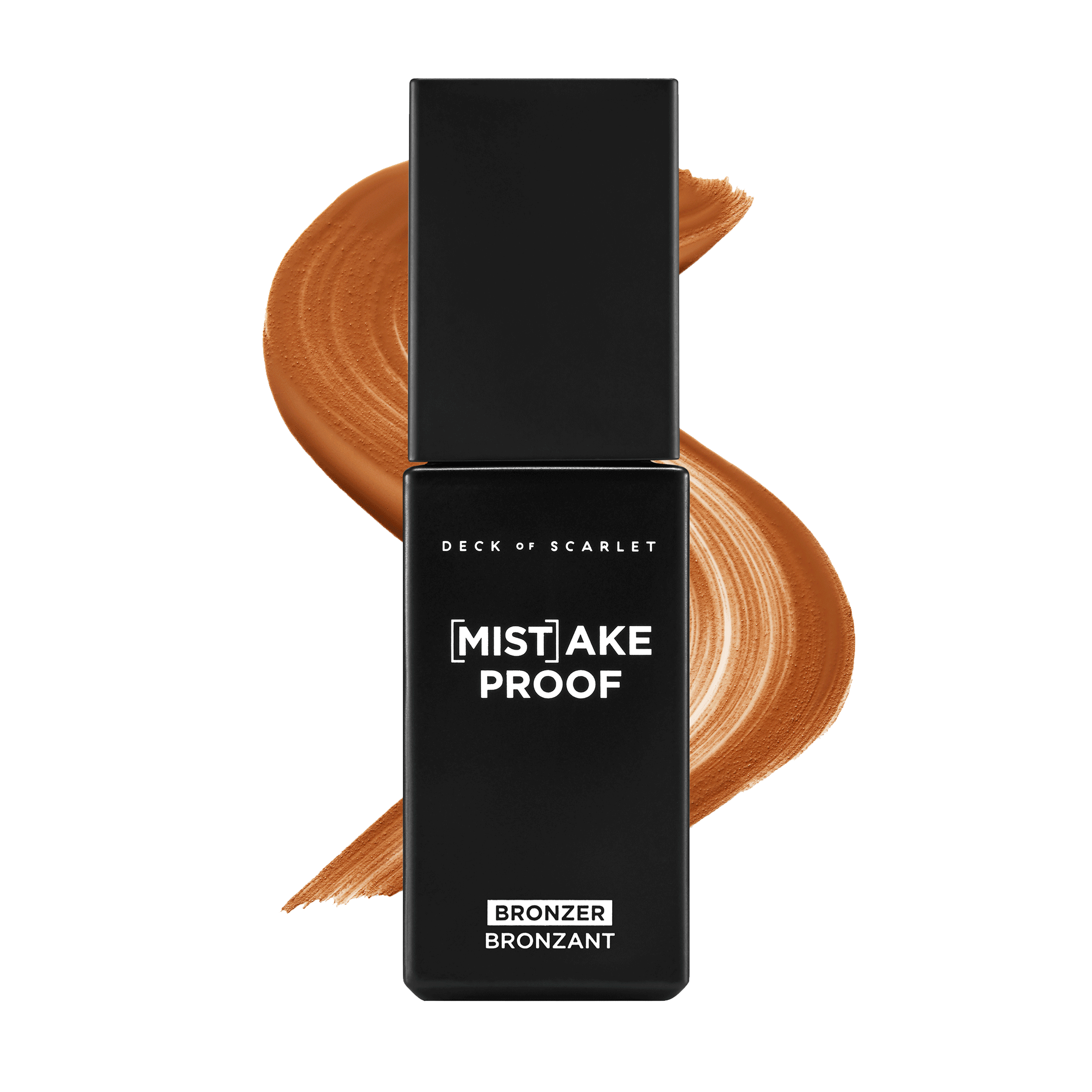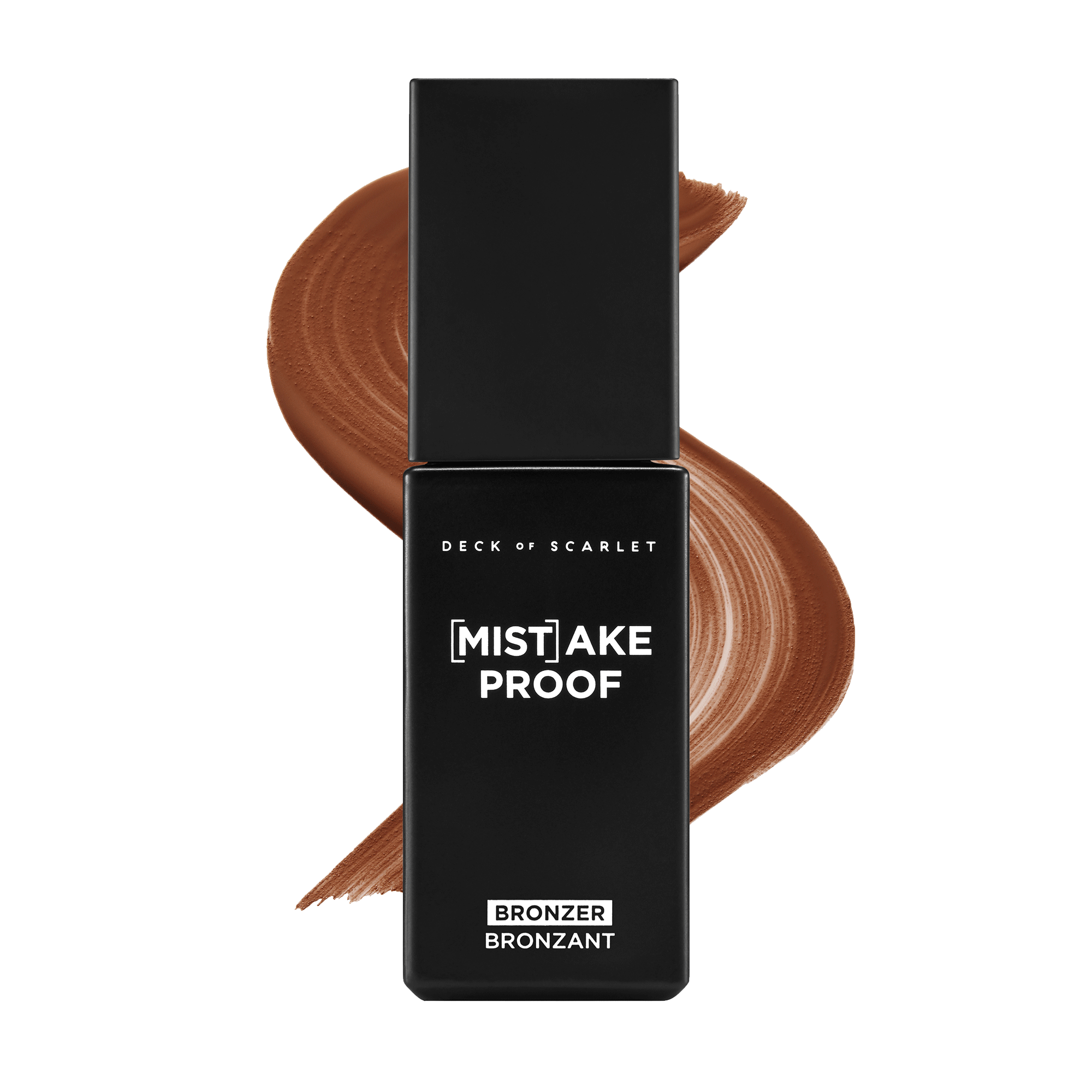 _arrayEquals(v.options, ['TANTRIC']))" value="TANTRIC" name="245224394453898125443-0" :checked="selectedVariant.options.includes('TANTRIC')" id="245224394453898125443colortantric" type="radio">
_arrayEquals(v.options, ['ILLICIT']))" value="ILLICIT" name="245224394453898125443-0" :checked="selectedVariant.options.includes('ILLICIT')" id="245224394453898125443colorillicit" type="radio">
_arrayEquals(v.options, ['CARNAL']))" value="CARNAL" name="245224394453898125443-0" :checked="selectedVariant.options.includes('CARNAL')" id="245224394453898125443colorcarnal" type="radio">
_arrayEquals(v.options, ['UNTAMED']))" value="UNTAMED" name="245224394453898125443-0" :checked="selectedVariant.options.includes('UNTAMED')" id="245224394453898125443coloruntamed" type="radio">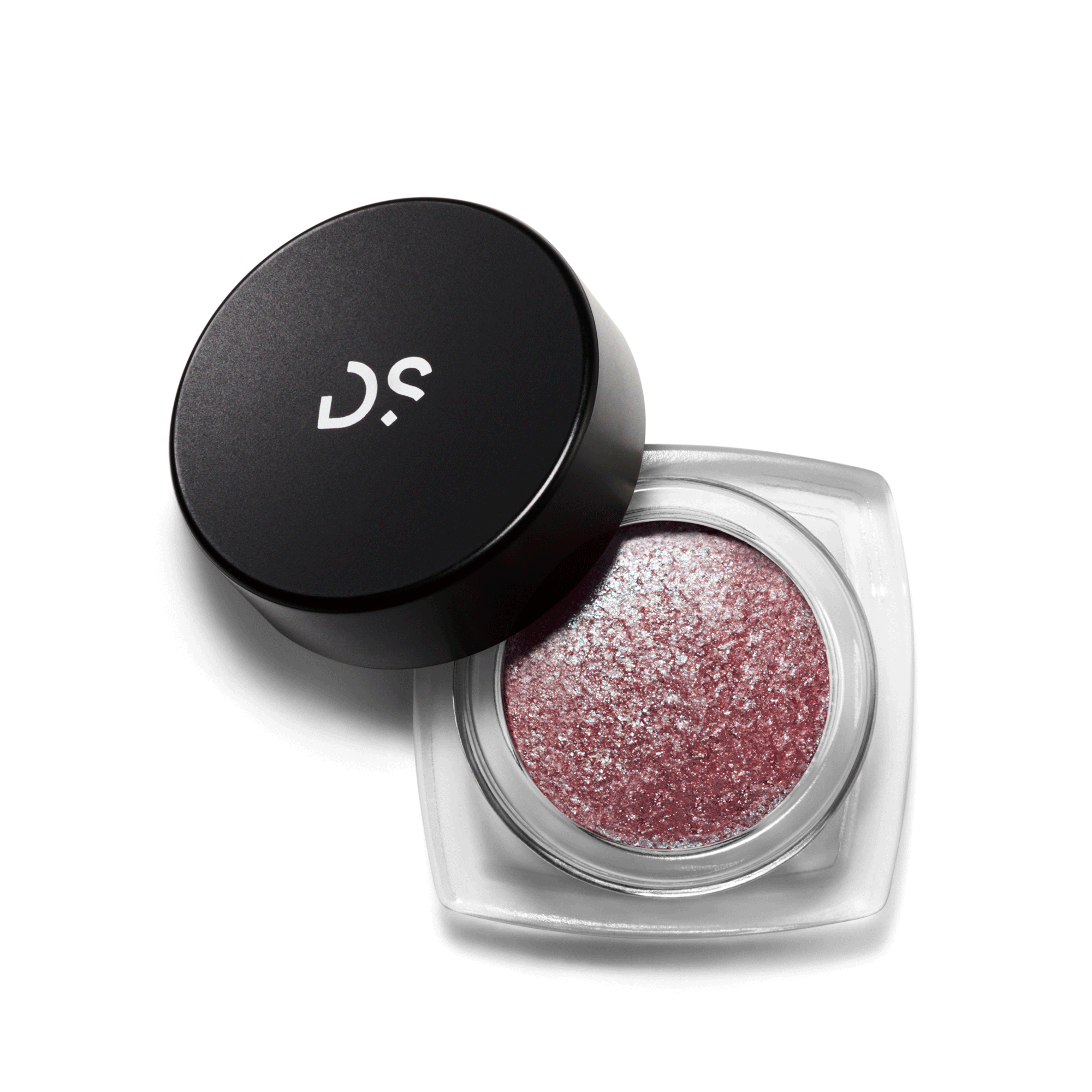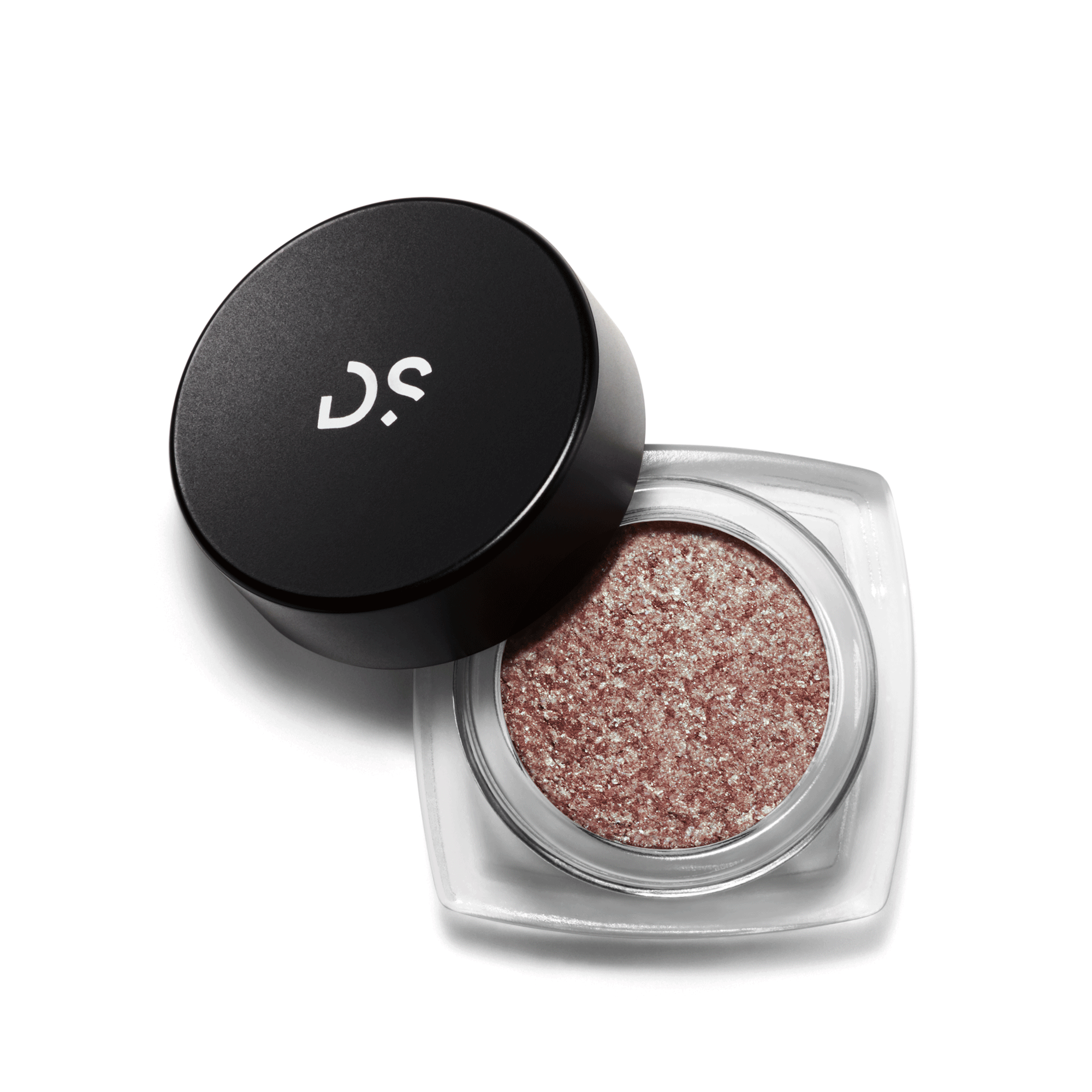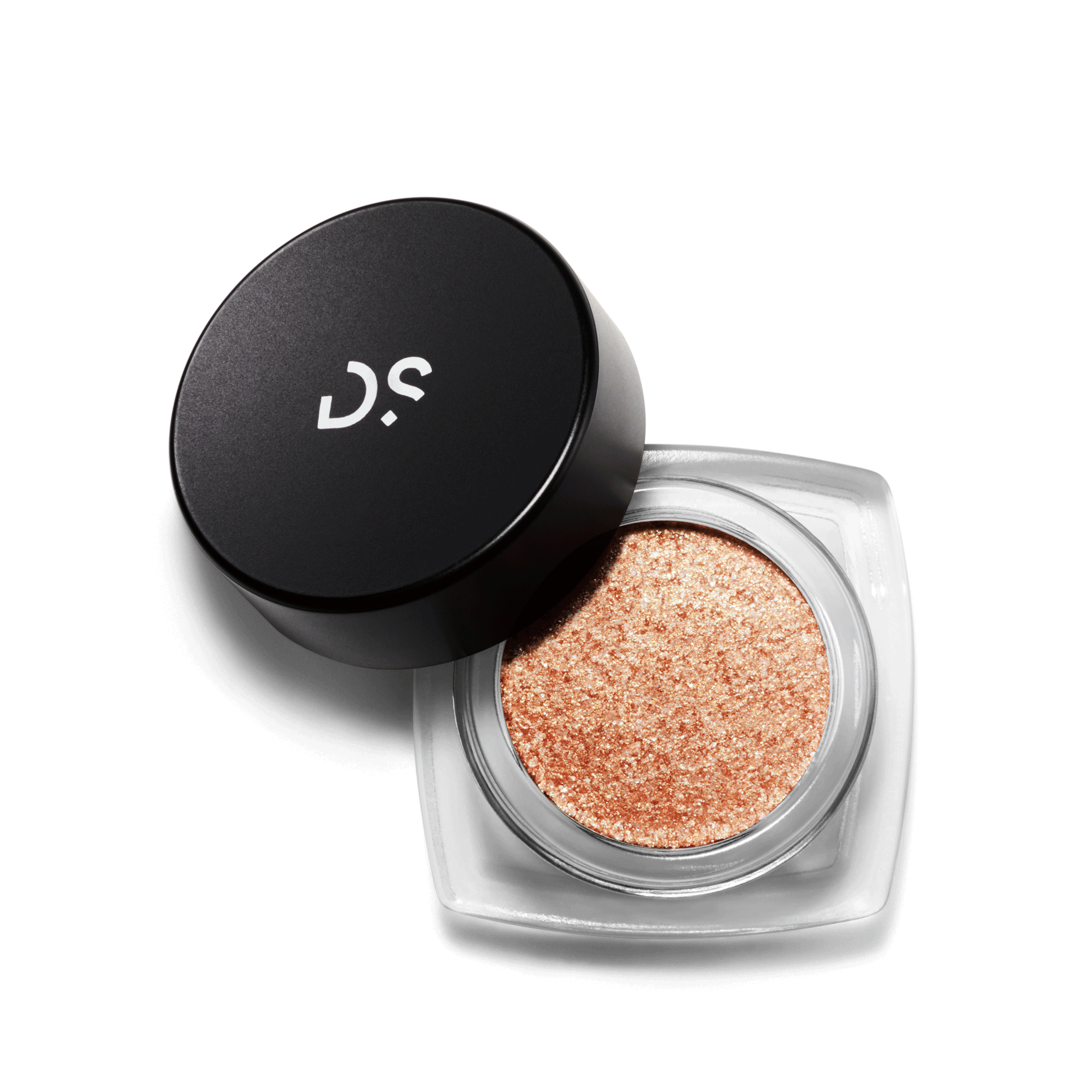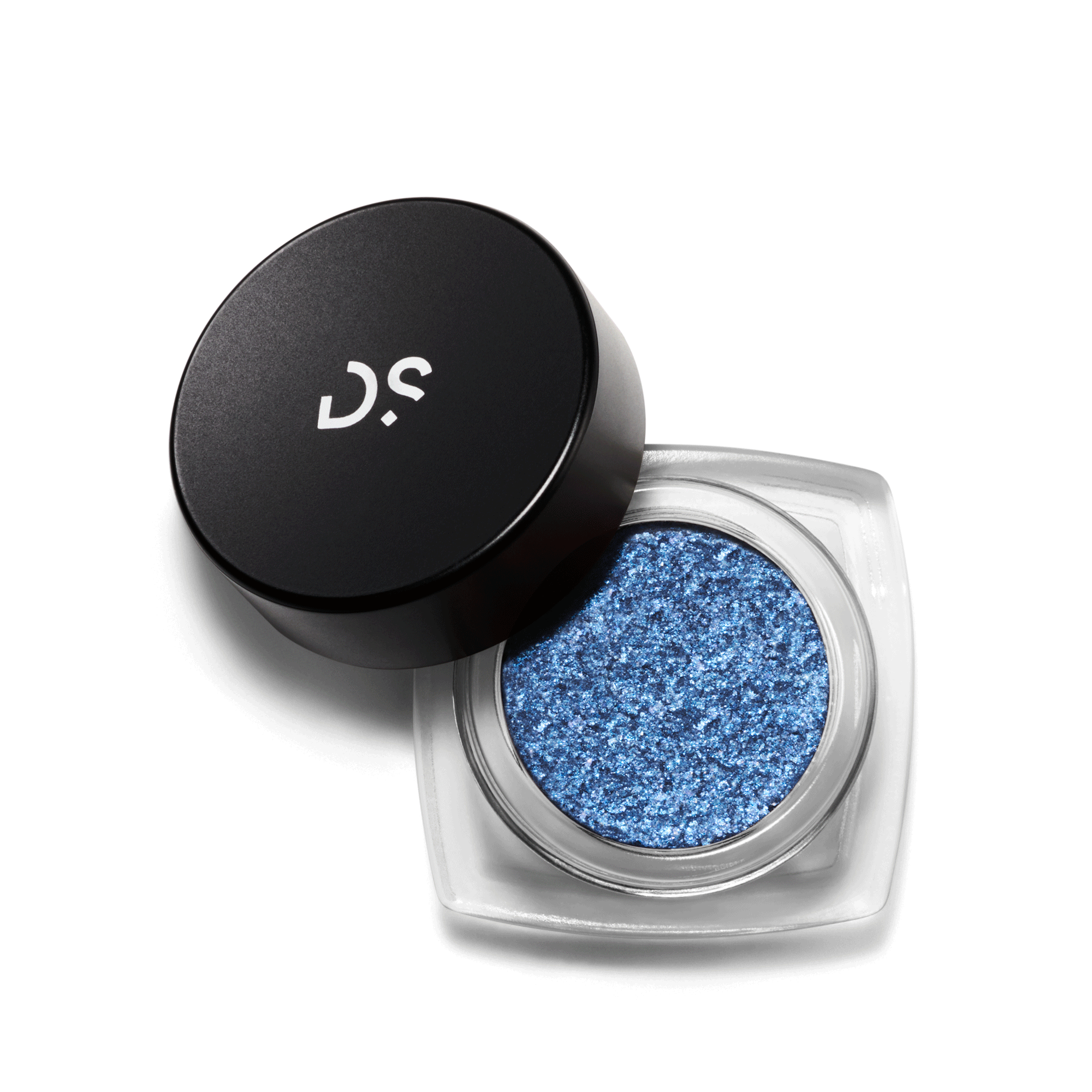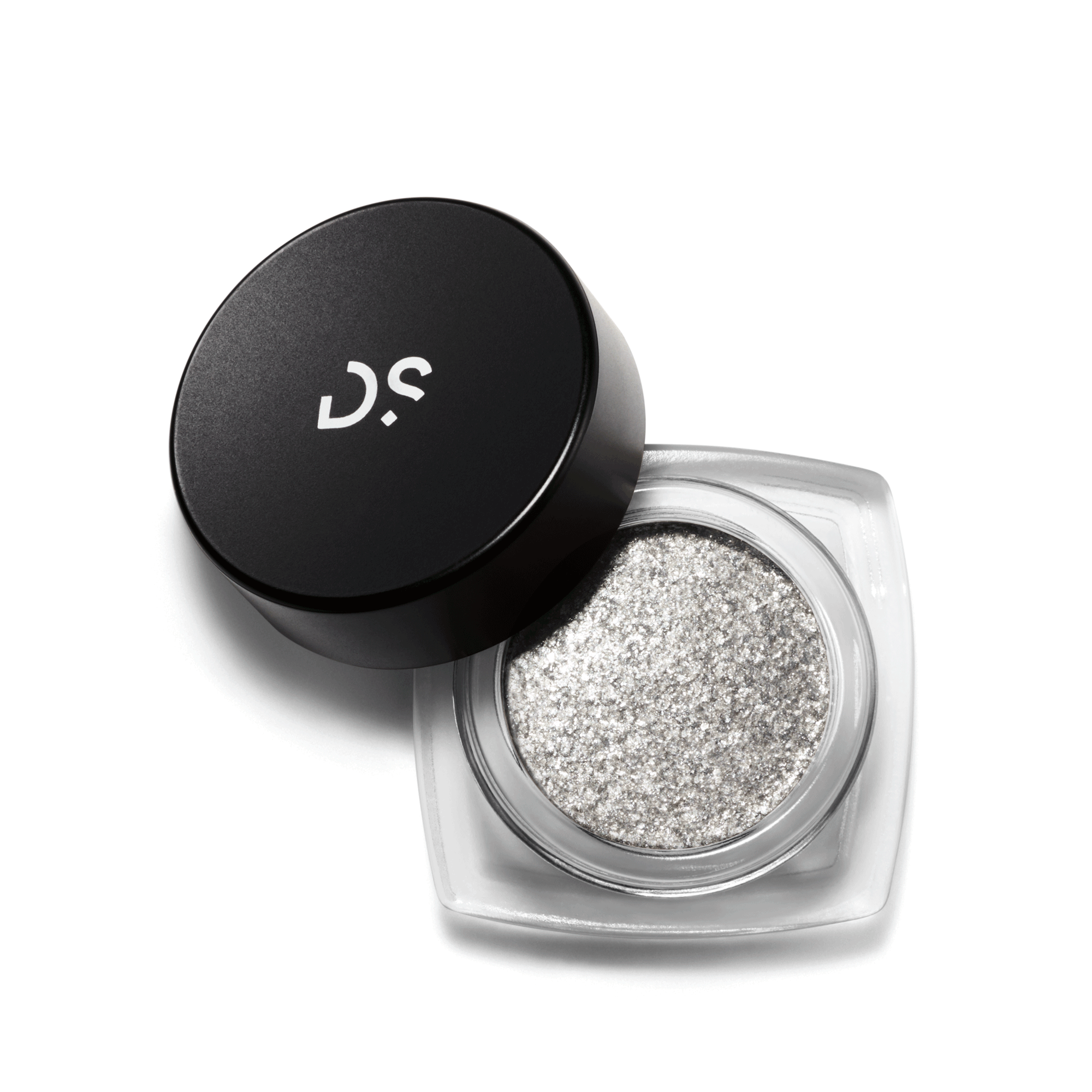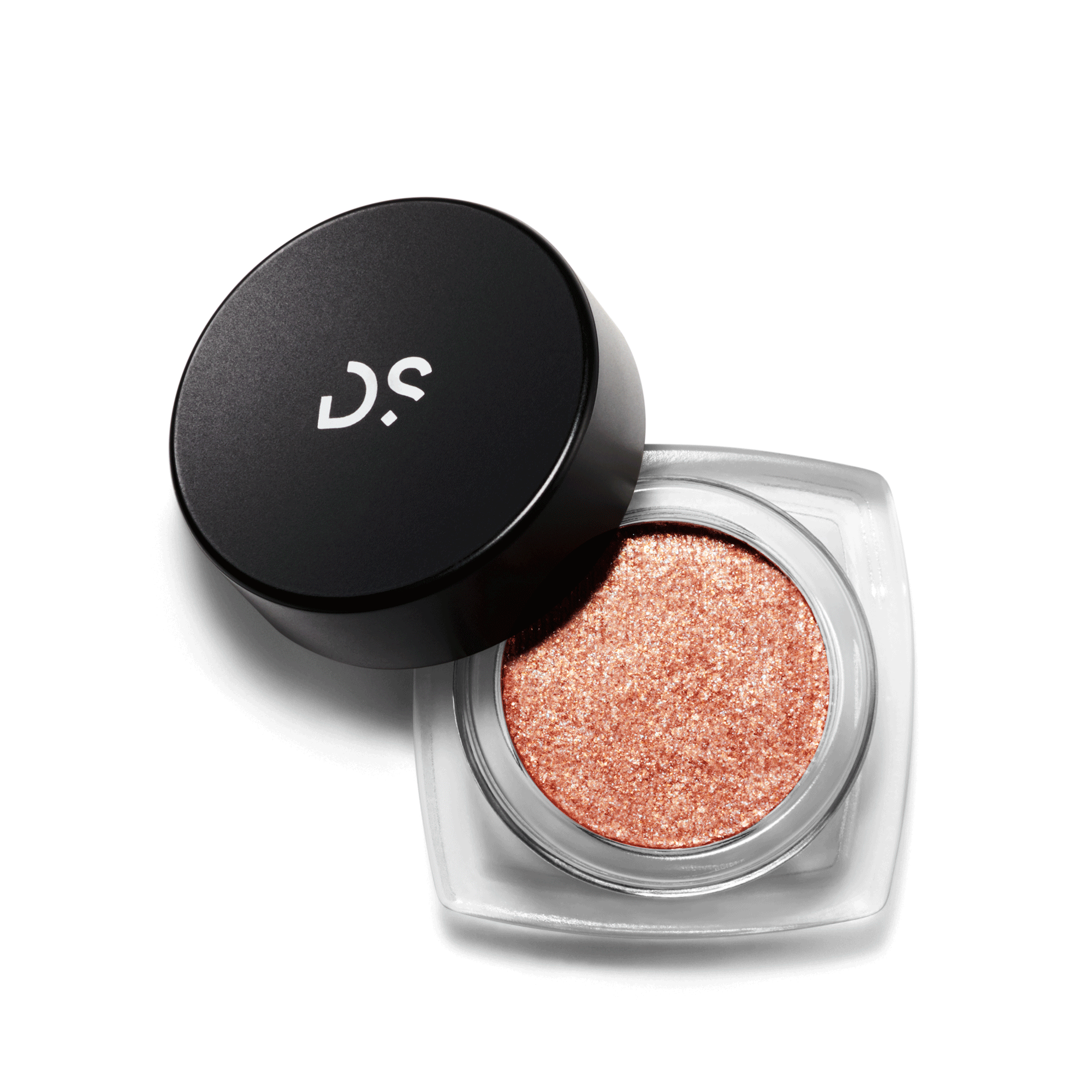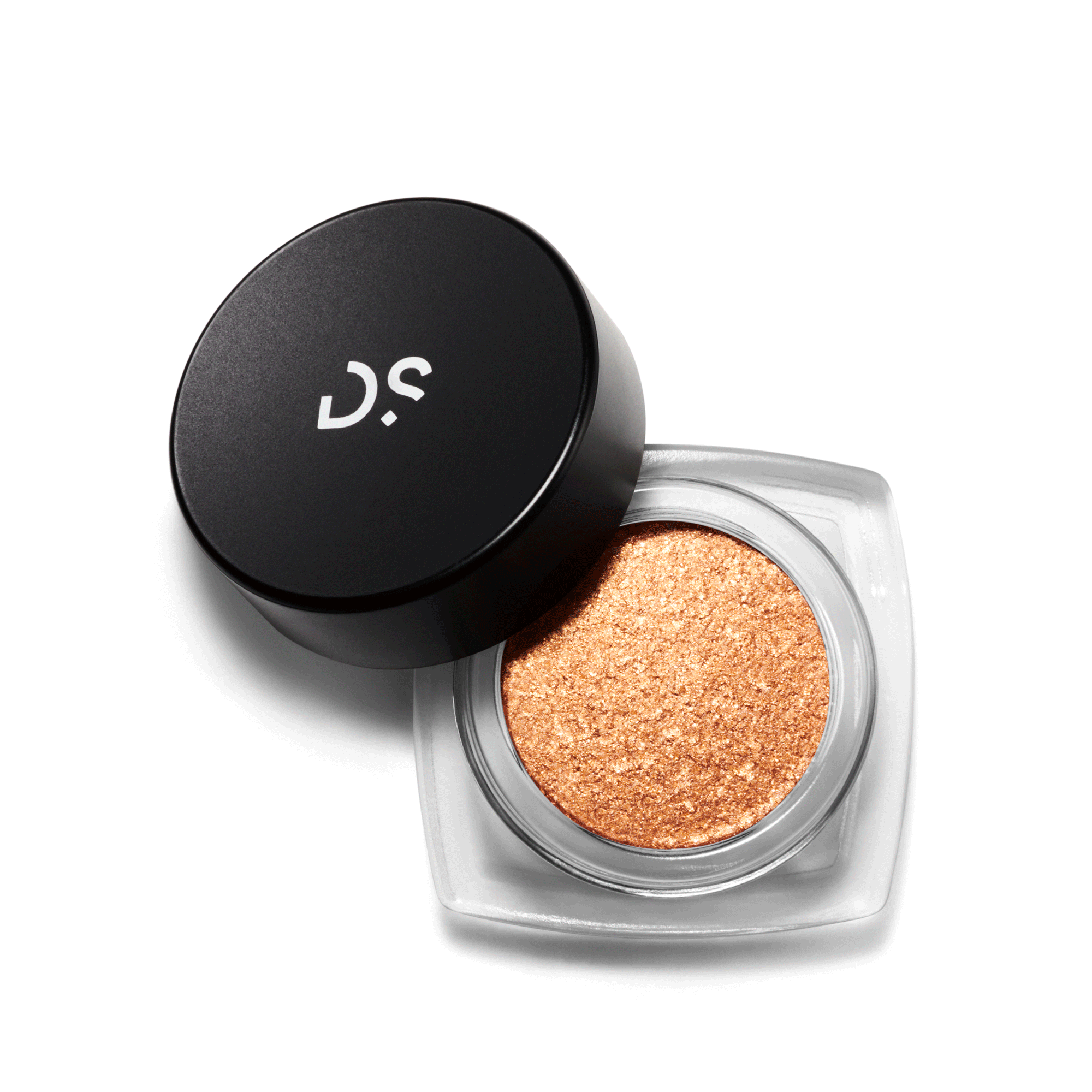 _arrayEquals(v.options, ['ALL OF THE LIGHTS']))" value="ALL OF THE LIGHTS" name="304923575987127427232-0" :checked="selectedVariant.options.includes('ALL OF THE LIGHTS')" id="304923575987127427232colorall-of-the-lights" type="radio">
_arrayEquals(v.options, ['MIC DROP']))" value="MIC DROP" name="304923575987127427232-0" :checked="selectedVariant.options.includes('MIC DROP')" id="304923575987127427232colormic-drop" type="radio">
_arrayEquals(v.options, ['SMASHED CRYSTAL']))" value="SMASHED CRYSTAL" name="304923575987127427232-0" :checked="selectedVariant.options.includes('SMASHED CRYSTAL')" id="304923575987127427232colorsmashed-crystal" type="radio">
_arrayEquals(v.options, ['NIGHT FEVER']))" value="NIGHT FEVER" name="304923575987127427232-0" :checked="selectedVariant.options.includes('NIGHT FEVER')" id="304923575987127427232colornight-fever" type="radio">
_arrayEquals(v.options, ['DISCO BALL']))" value="DISCO BALL" name="304923575987127427232-0" :checked="selectedVariant.options.includes('DISCO BALL')" id="304923575987127427232colordisco-ball" type="radio">
_arrayEquals(v.options, ['PARTY TRICK']))" value="PARTY TRICK" name="304923575987127427232-0" :checked="selectedVariant.options.includes('PARTY TRICK')" id="304923575987127427232colorparty-trick" type="radio">
_arrayEquals(v.options, ['MEGA WATT']))" value="MEGA WATT" name="304923575987127427232-0" :checked="selectedVariant.options.includes('MEGA WATT')" id="304923575987127427232colormega-watt" type="radio">