TRENDS
Makeup Trend To Try: Jaw Highlighting
April 15, 2022
by

Alina Bikmullina
by Amanda Etkind
You've heard of contouring—the makeup technique created in the 1600s, and made popular in the 90s by supermodels and drag queens alike, then later by the Kardashians in the 2010s. This technique uses a shadow-like color to create dimension and shade the face for a more sculpted, statuesque look. But what if we told you there's a new way to achieve a sculpted, defined look? Enter the latest viral makeup trend: Jaw highlighter. Jaw highlighter is the newest makeup trend to take over beauty TikTok and Instagram thanks to model Bella Hadid posting a pic of her illuminated jawline on the 'gram. What makes this trend so unique is that you can achieve a snatched look without the need for traditional contour or bronzing. Want to learn more about the jaw highlighter trend? Read on to learn what it is, how to achieve it, and which Deck of Scarlet product you need to create the look yourself. 
WHAT IT IS
If you love to glow then this trend is totally for you. Instead of applying highlighter everywhere the trend utilizes strategic placement of highlighter along the jaw to make it stand out while keeping your overall base fresh, and glowy. There are a few steps you need to take to create the look. 
HOW TO ACHIEVE IT
The key to this trend is the products you use and placement of them. Instead of solely applying highlighter on the tops of the cheekbones, temples, and nose, you'll want to apply it to the jawline and center of the jaw. To start, you'll use a glowy foundation as a base of your look since a super glowy highlighter applied on top of a totally flat base doesn't really work. Then, you'll want to choose your highlighter of choice. We suggest reaching for a cream or liquid formula and blend it along the jawline. Finish it off by popping a touch of glow  in the center of the chin to draw attention to that feature.
WHAT PRODUCTS TO USE 
Our Mirror Glaze Highlighting Trio ($36) is your perfect product for recreating this look. The triple threat glow-giver features a unique gelee formula for a subtle, glossy glow and two powder highlighter shades for a lit-from-within-effect. Using a fluffy brush, gently blend the gelee formula onto the edge of your jawline in light strokes. Once you've blended and diffused the product, dust a very light layer of powder over it to keep it in place. 
Ready to give jaw highlighter a go?  Share your take on the trend with us @DeckOfScarlet on Instagram and TikTok. We'd love to see your luminous jaw line a la Bella Hadid.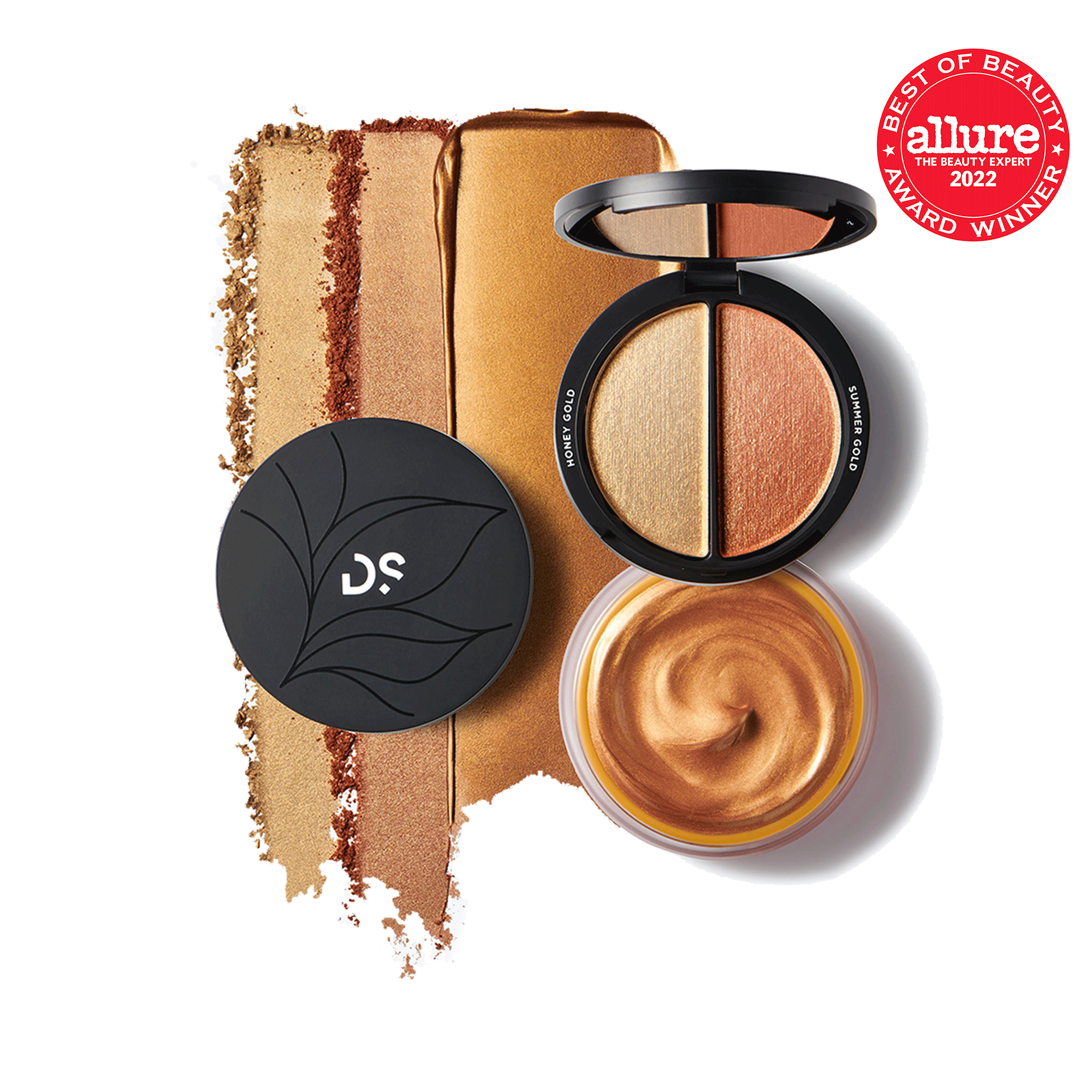 Mirror Glaze Highlighting Trio
in Trio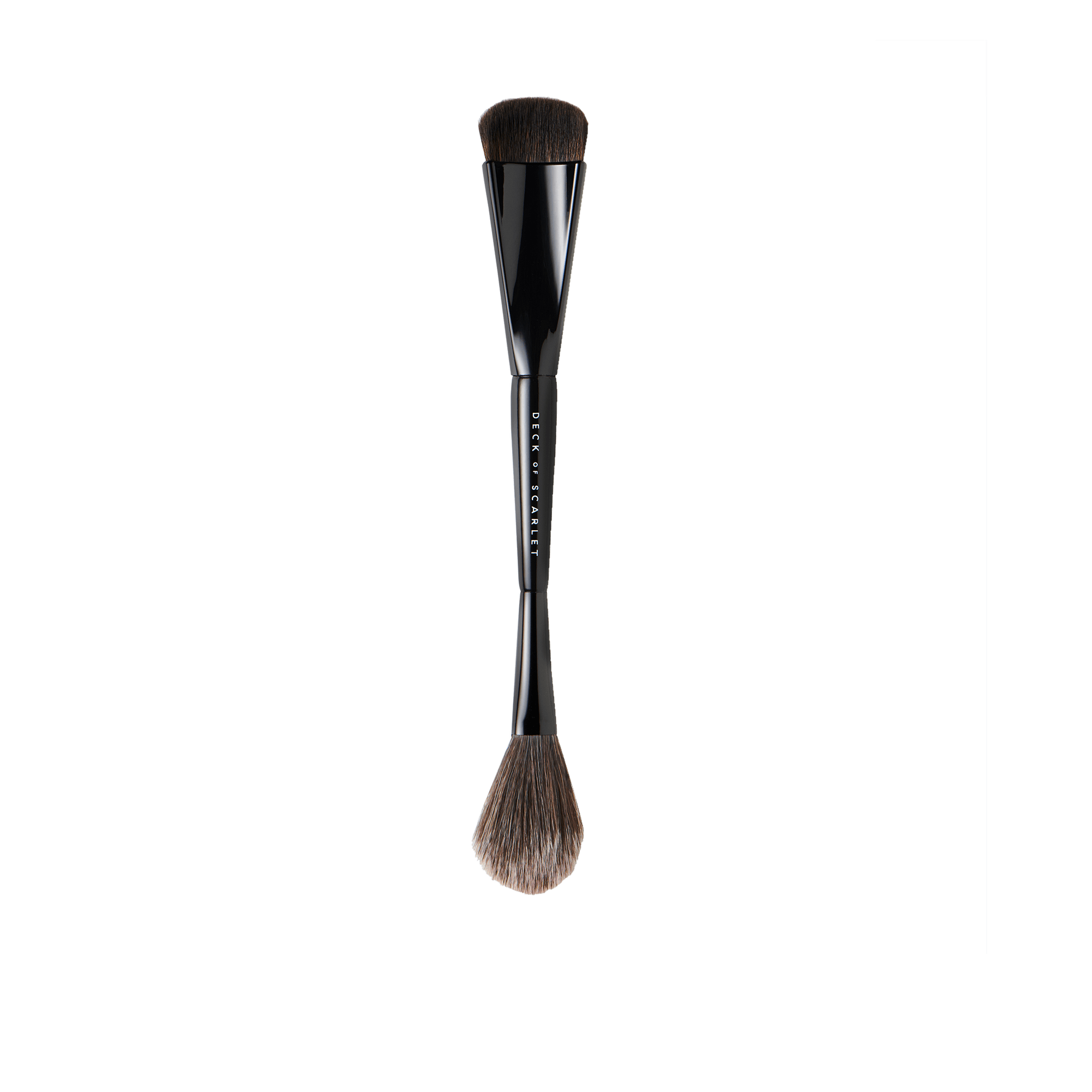 Glow Big Or Glow Home Highlighting Brush
in Brush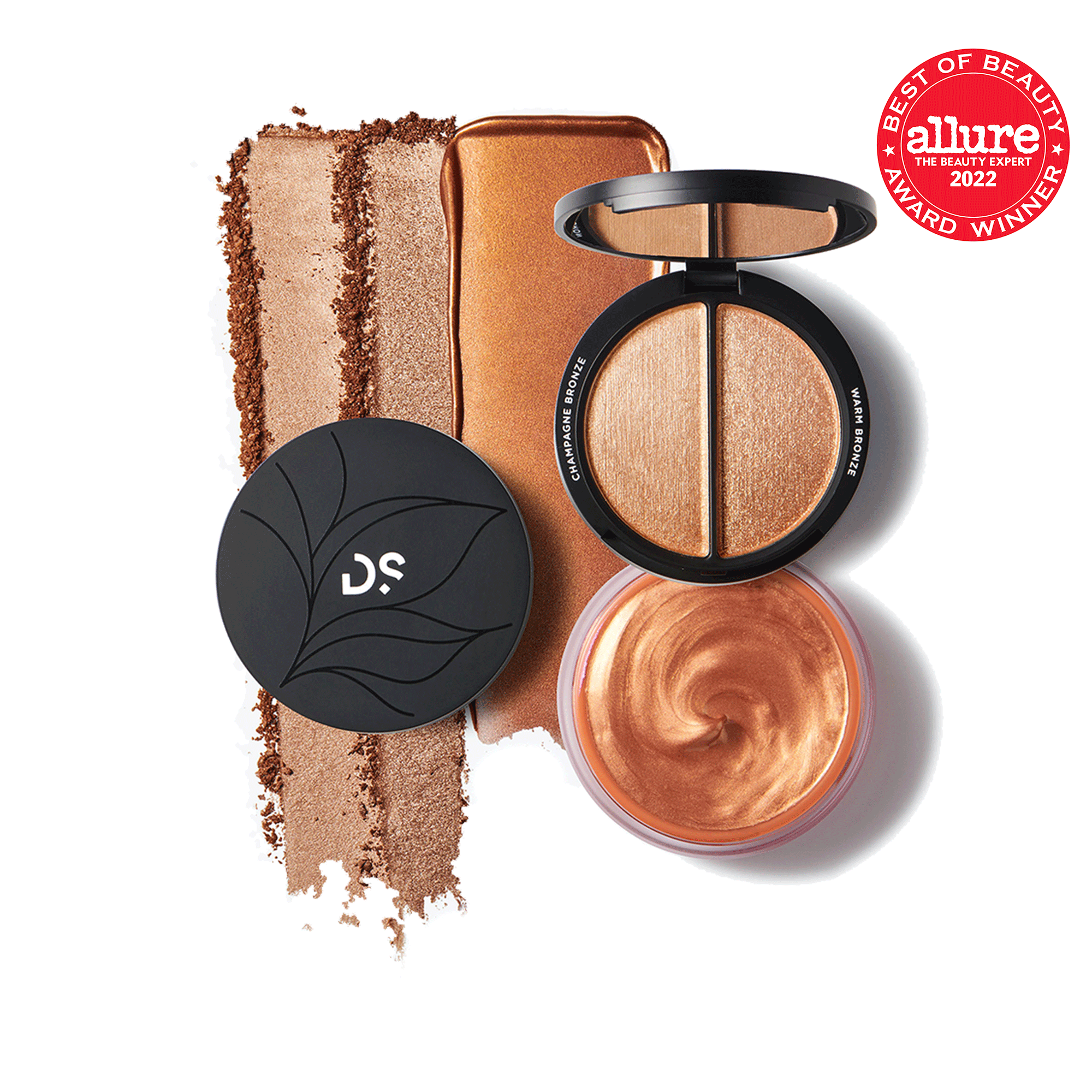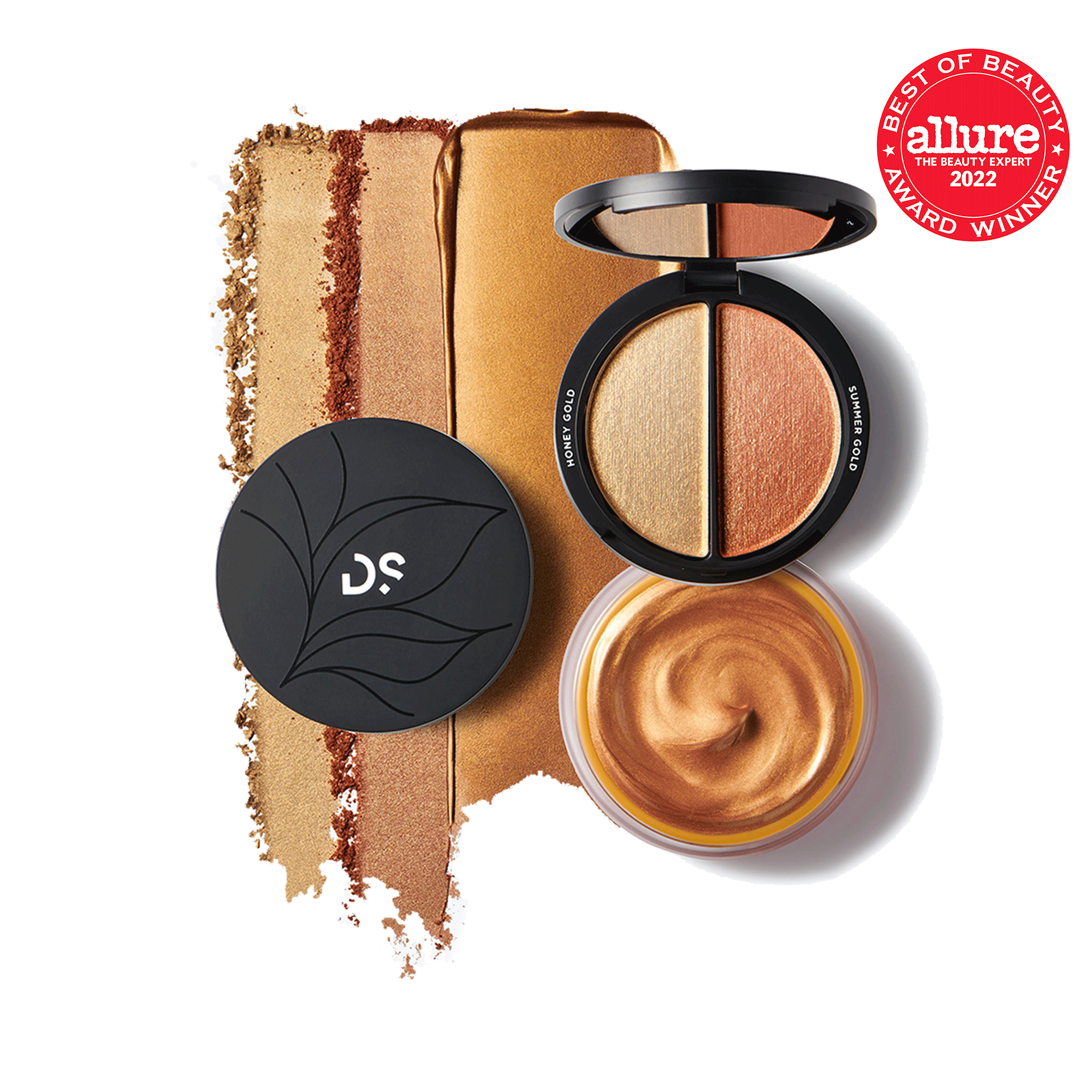 _arrayEquals(v.options, ['GOLD STANDARD']))" value="GOLD STANDARD" name="987020966996039368864-0" :checked="selectedVariant.options.includes('GOLD STANDARD')" id="987020966996039368864colorgold-standard" type="radio">
_arrayEquals(v.options, ['ROSE ALL DAY']))" value="ROSE ALL DAY" name="987020966996039368864-0" :checked="selectedVariant.options.includes('ROSE ALL DAY')" id="987020966996039368864colorrose-all-day" type="radio">
_arrayEquals(v.options, ['PEACHY KEEN']))" value="PEACHY KEEN" name="987020966996039368864-0" :checked="selectedVariant.options.includes('PEACHY KEEN')" id="987020966996039368864colorpeachy-keen" type="radio">
_arrayEquals(v.options, ['BRONZE AND BOUJEE']))" value="BRONZE AND BOUJEE" name="987020966996039368864-0" :checked="selectedVariant.options.includes('BRONZE AND BOUJEE')" id="987020966996039368864colorbronze-and-boujee" type="radio">
_arrayEquals(v.options, ['PURPLE HAZE']))" value="PURPLE HAZE" name="987020966996039368864-0" :checked="selectedVariant.options.includes('PURPLE HAZE')" id="987020966996039368864colorpurple-haze" type="radio">