TIPS
Astrology Lovers—Here's The Best Lip Color For Your Zodiac Sign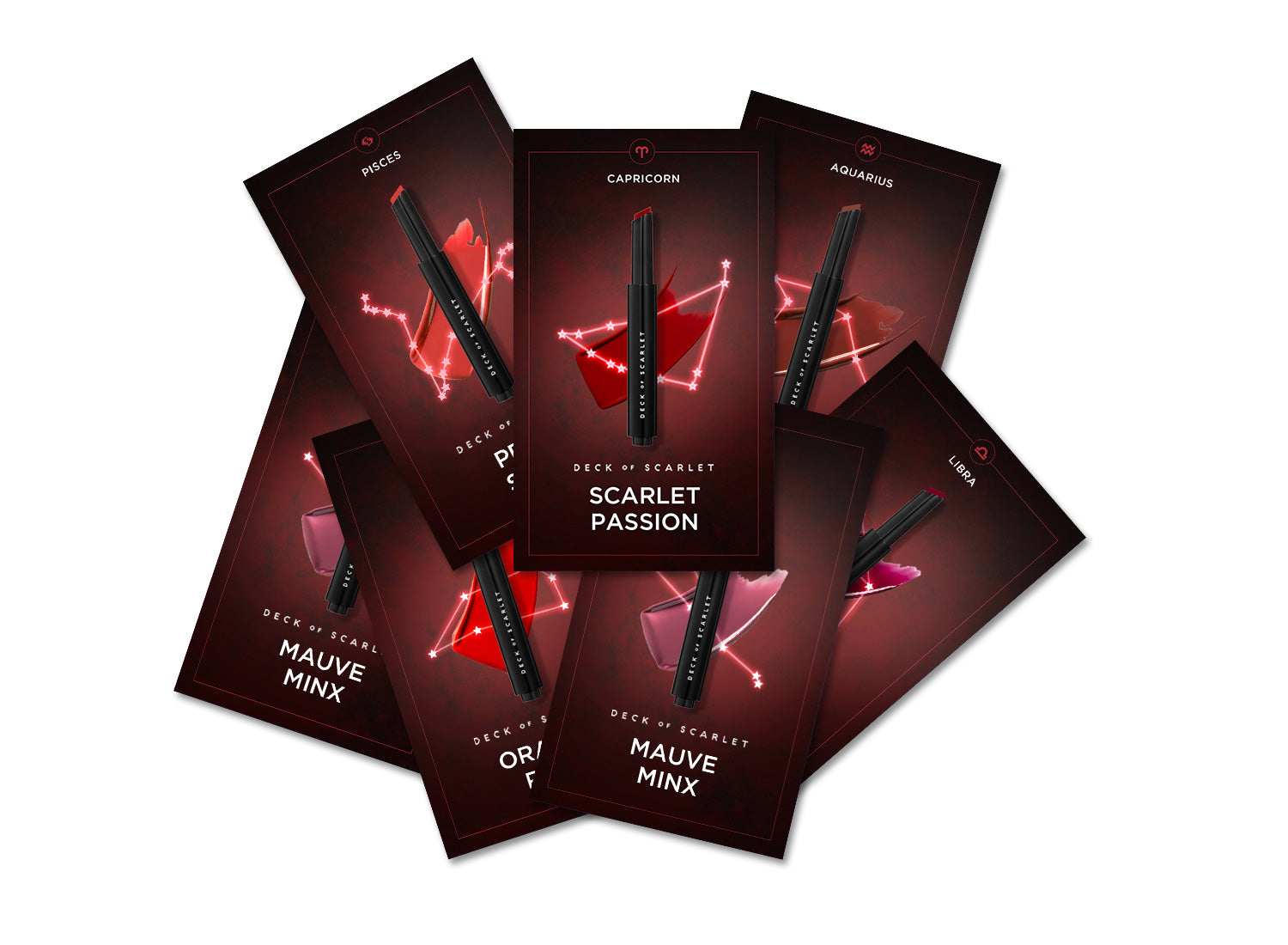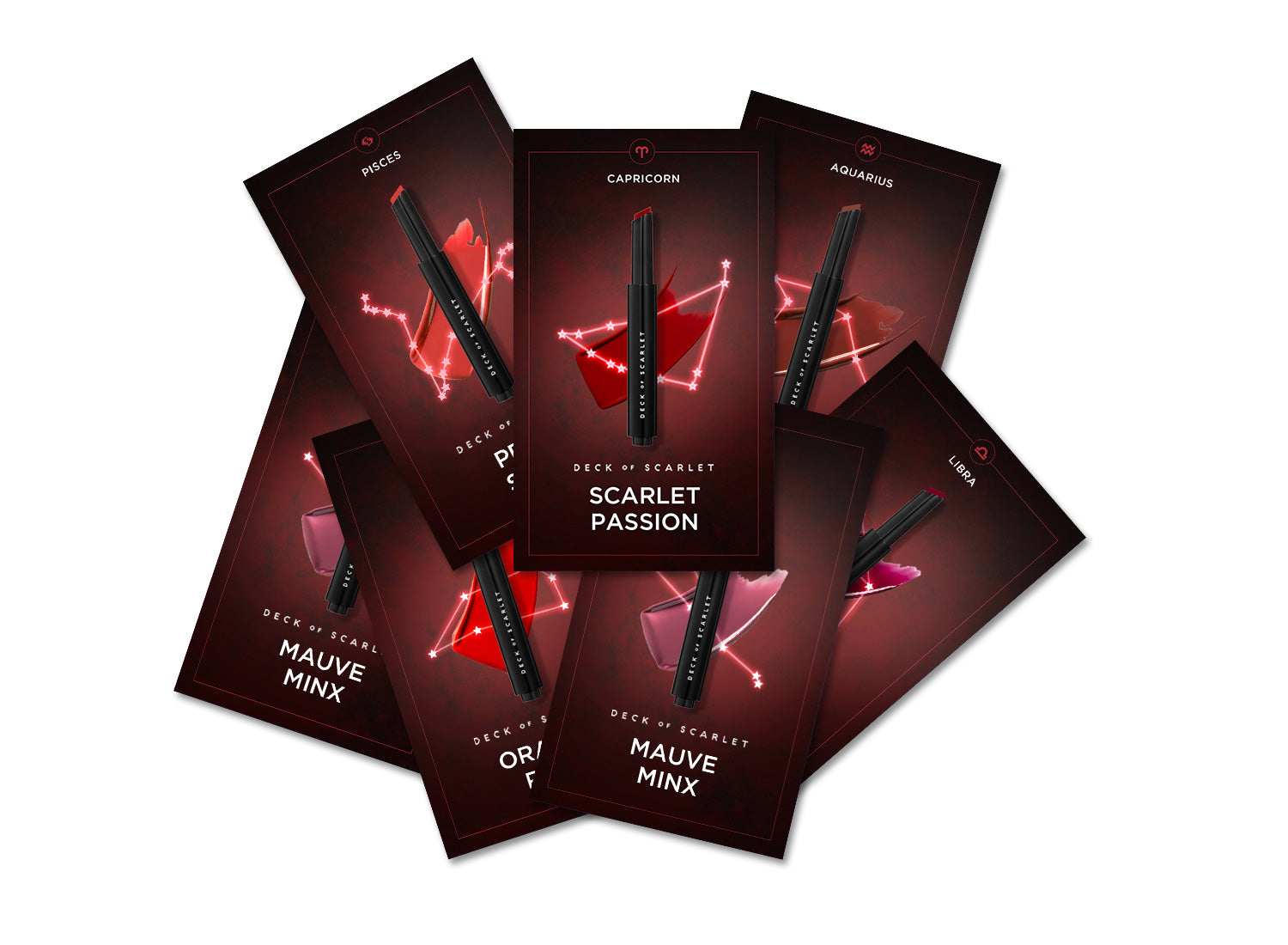 January 9, 2021
by

Alina Bikmullina
by Amanda Etkind
There's a lot to consider when picking your lip color each day. You likely take into account your mood, 'fit, and tbh, how much effort you're willing to put into your look — and let's be real, with our current WFH status, it's likely pretty minimal.  On top of that, the variety of formulas, finishes, and colors out there can make it hard to figure out which one best suits you. 
But, what if we told you discovering your signature lip hue might actually be written in the stars? If you're not an Astrology buff like us (thank you Susan Miller for guiding us all these years), we can explain. Each zodiac sign possesses certain personality traits based on exactly where the stars and planets were positioned at the time of your birth. If you ever noticed yourself more inclined to pick up a bold red or maybe you prefer a more toned down shade, it could be linked back to your zodiac sign. 
To help you get started on your astrological lip color journey, we did a little digging and chose our favorite Threeway Solid Lip Oil that we're sure each zodiac sign will be starry-eyed over. 
Aries (March 21 to April 19): Bright Pink
Aries, you're all about being a boss! Your bold behavior and passionate vibes mean you'll need an equally vibrant hue to match your personality. Our pick? Threeway Solid Lip Oil in Fuchsia Shock. This nearing-neon bright pink makes a statement in a single swipe. Plus, the 3-in-1 formula will keep your lips looking lush and hydrated without skimping on pigment. 
Taurus (April 20 to May 20): Subtle Mauve 
As the bull sign, you like to leave your mark wherever you go. At first thought, you're probably thinking a bright bold color is the one for you, but you're actually a bit more down to Earth than that. Tauruses tend to prefer shades that are more muted, but also still make an impact. That's why we choose Threeway Solid Lip Oil in Mauve Minx. This purpley-tinged pink is subdued enough in tone to go with almost anything while still showing off your headstrong personality.
Gemini (May 21 to June 20): Creamy Coral
A dual-natured Gemini needs a lip color that's easily adaptable depending how you're feeling. Since you're always changing your mind, an easily versatile hue that pops when you're in the mood to stand out or just adds a hint of tint when you'd prefer to blend into the crowd. Enter Threeway Solid Lip Color in Guava Sunrise for its orange-y pink color that can be worn full-on or dabbed onto your lips and blended for a more subdued hue. 
Cancer (June 21 to July 22): Soft Rose
Sensitive and sweet, you need a lip color that nurtures and nourishes both your pucker and delicate spirit. The perfect lip for you? Threeway Solid Lip Oil in Buff Rose, of course. This soft rosy pink color combined with our hydrating, lip-loving formula is sure to be a staple in your lipstick rotation. 
Leo (July 23 to August 22): Vivid Tangerine
Leo, you're known to be the leaders of the pack. Your confident (not cocky) aura and fiery nature needs a lip color to match. We think you'd love the vivid orange-red color of Threeway Solid Lip Oil in  Orange Rave. Plus, the glossy finish amps up the vibrant color drawing even more attention to your pout.
Virgo (August 23 to September 22): True Nude 
Virgo, perfectionist is the only word to describe you. Your organized and practical nature should be reflected in the color on your lips. Swipe on our Threeway Lip Oil in Nude Ambition for a beige-y nude finish that satisfies your more simple aesthetic, and leaves you looking polished and put together no matter what's on your to-do list that day. 
Libra (September 23 to October 22): Bold Berry
Libra, you're all about balance. You shine your brightest when met with conflict (and of course, finding a solution). So it's only fitting that your nose is typically buried in a chick lit book or trashy romance novel. Well, now's your chance to channel your inner romantic with a lip color, reminiscent of the hues gracing the pouts of the protagonists in your favorite romance novels. We've matched you up with Threeway Solid Lip Oil in Merlot Moves for its deep berry color that leaves your lips looking utterly kissable in one stroke.
Scorpio (October 23 to November 21): Deep Wine
Scorpio, your magnetic energy is unmatched. You're unique, mysterious, and oftentimes intense—your lip shade should match your dark soul. To let your inner darkness shine through, we've picked a deep wine shade that's just as intense as you are. Enter our Threeway Solid Lip Color in Bordeaux Baby that leaves dark plummy wine color with an extra dose of shine behind. 
Sagittarius (November 22 to December 21): Punchy Purple
Adventurous and a free-thinker, you're as creative as they come. Always up for anything, you love to experiment with your look—and especially with your lip color. No other sign could rock a bright, bold purple hue like you. Just glide our Threeway Solid Lip Oil in Purple Reign and get ready for everyone to take notice of your glossy purple pout. 
Capricorn (December 22 to January 19): Classic Red
Always willing to go above and beyond, it's no wonder Capricorns are known for their determination. To show off your over-the-top personality, a red lip is the only color that really suits you. We love our classic blue-based red from our Threeway Solid Lip Oil lineup—Scarlet Passion. Pair it with a fierce winged liner and a slick of mascara and everyone will know you're the main character. 
Aquarius (January 20 to February 18): Chocolate Brown
You're quite unconventional, Aquarius. Most people don't really know what's going on inside your head. You give off a slightly warm and alluring vibe, but that could be just the way you like to appear to the outside world. Your go-to lip color? Our Threeway Solid Lip Oil in Cocoa Spice. It matches your unique psyche with its mellow chocolate-y brown tone and shiny finish. 
Pisces (February 19 to March 20): Peachy Pink
Pices, you're the classic embodiment of a sweet soul—so go ahead and embrace it. Known as a literal walking heart-eyes emoji, you wear your own heart on your sleeve. Naturally, only the softest, dreamiest peach will do for you. That's why we think you'd live for our Threeway Solid Lip Oil in Peach Sands for it's warm peachy-pink color that's great for every day, with its comforting formula and finish. 
Now you're ready to click *add to cart* on the Threeway Solid Lip Oil that matches your sign. It was written in the stars.
Threeway Solid Lip Oil
in Lip Oil
Threeway Solid Lip Oil x James Goldcrown
in Lip Oil
_arrayEquals(v.options, ['BUFF ROSE']))" value="BUFF ROSE" name="585029035624668258464-0" :checked="selectedVariant.options.includes('BUFF ROSE')" id="585029035624668258464colorbuff-rose" type="radio">
_arrayEquals(v.options, ['MAUVE MINX']))" value="MAUVE MINX" name="585029035624668258464-0" :checked="selectedVariant.options.includes('MAUVE MINX')" id="585029035624668258464colormauve-minx" type="radio">
_arrayEquals(v.options, ['ROSE GODDESS']))" value="ROSE GODDESS" name="585029035624668258464-0" :checked="selectedVariant.options.includes('ROSE GODDESS')" id="585029035624668258464colorrose-goddess" type="radio">
_arrayEquals(v.options, ['COCOA SPICE']))" value="COCOA SPICE" name="585029035624668258464-0" :checked="selectedVariant.options.includes('COCOA SPICE')" id="585029035624668258464colorcocoa-spice" type="radio">
_arrayEquals(v.options, ['NUDE AMBITION']))" value="NUDE AMBITION" name="585029035624668258464-0" :checked="selectedVariant.options.includes('NUDE AMBITION')" id="585029035624668258464colornude-ambition" type="radio">
_arrayEquals(v.options, ['MERLOT MOVES']))" value="MERLOT MOVES" name="585029035624668258464-0" :checked="selectedVariant.options.includes('MERLOT MOVES')" id="585029035624668258464colormerlot-moves" type="radio">
_arrayEquals(v.options, ['BORDEAUX BABY']))" value="BORDEAUX BABY" name="585029035624668258464-0" :checked="selectedVariant.options.includes('BORDEAUX BABY')" id="585029035624668258464colorbordeaux-baby" type="radio">
_arrayEquals(v.options, ['SCARLET PASSION']))" value="SCARLET PASSION" name="585029035624668258464-0" :checked="selectedVariant.options.includes('SCARLET PASSION')" id="585029035624668258464colorscarlet-passion" type="radio">
_arrayEquals(v.options, ['PURPLE REIGN']))" value="PURPLE REIGN" name="585029035624668258464-0" :checked="selectedVariant.options.includes('PURPLE REIGN')" id="585029035624668258464colorpurple-reign" type="radio">
_arrayEquals(v.options, ['PEACH SANDS']))" value="PEACH SANDS" name="585029035624668258464-0" :checked="selectedVariant.options.includes('PEACH SANDS')" id="585029035624668258464colorpeach-sands" type="radio">
_arrayEquals(v.options, ['FUCHSIA SHOCK']))" value="FUCHSIA SHOCK" name="585029035624668258464-0" :checked="selectedVariant.options.includes('FUCHSIA SHOCK')" id="585029035624668258464colorfuchsia-shock" type="radio">
_arrayEquals(v.options, ['ORANGE RAVE']))" value="ORANGE RAVE" name="585029035624668258464-0" :checked="selectedVariant.options.includes('ORANGE RAVE')" id="585029035624668258464colororange-rave" type="radio">
_arrayEquals(v.options, ['GUAVA SUNRISE']))" value="GUAVA SUNRISE" name="585029035624668258464-0" :checked="selectedVariant.options.includes('GUAVA SUNRISE')" id="585029035624668258464colorguava-sunrise" type="radio">
_arrayEquals(v.options, ['GOLDCROWN']))" value="GOLDCROWN" name="585029035624668258464-0" :checked="selectedVariant.options.includes('GOLDCROWN')" id="585029035624668258464colorgoldcrown" type="radio">
_arrayEquals(v.options, ['ORCHID AFTERGLOW']))" value="ORCHID AFTERGLOW" name="585029035624668258464-0" :checked="selectedVariant.options.includes('ORCHID AFTERGLOW')" id="585029035624668258464colororchid-afterglow" type="radio">
_arrayEquals(v.options, ['ROUGE SUPREME']))" value="ROUGE SUPREME" name="585029035624668258464-0" :checked="selectedVariant.options.includes('ROUGE SUPREME')" id="585029035624668258464colorrouge-supreme" type="radio">
_arrayEquals(v.options, ['CORAL ROSE']))" value="CORAL ROSE" name="585029035624668258464-0" :checked="selectedVariant.options.includes('CORAL ROSE')" id="585029035624668258464colorcoral-rose" type="radio">
_arrayEquals(v.options, ['ESPRESSO RICHE']))" value="ESPRESSO RICHE" name="585029035624668258464-0" :checked="selectedVariant.options.includes('ESPRESSO RICHE')" id="585029035624668258464colorespresso-riche" type="radio">
_arrayEquals(v.options, ['LILAC LOVER']))" value="LILAC LOVER" name="585029035624668258464-0" :checked="selectedVariant.options.includes('LILAC LOVER')" id="585029035624668258464colorlilac-lover" type="radio">
_arrayEquals(v.options, ['MAHOGANY MOOD']))" value="MAHOGANY MOOD" name="585029035624668258464-0" :checked="selectedVariant.options.includes('MAHOGANY MOOD')" id="585029035624668258464colormahogany-mood" type="radio">
_arrayEquals(v.options, ['CREAMSICLE FIZZ']))" value="CREAMSICLE FIZZ" name="585029035624668258464-0" :checked="selectedVariant.options.includes('CREAMSICLE FIZZ')" id="585029035624668258464colorcreamsicle-fizz" type="radio">
_arrayEquals(v.options, ['PINK PETAL']))" value="PINK PETAL" name="585029035624668258464-0" :checked="selectedVariant.options.includes('PINK PETAL')" id="585029035624668258464colorpink-petal" type="radio">
_arrayEquals(v.options, ['ROSEWOOD BLUSH']))" value="ROSEWOOD BLUSH" name="585029035624668258464-0" :checked="selectedVariant.options.includes('ROSEWOOD BLUSH')" id="585029035624668258464colorrosewood-blush" type="radio">
_arrayEquals(v.options, ['NATURAL NECTAR']))" value="NATURAL NECTAR" name="585029035624668258464-0" :checked="selectedVariant.options.includes('NATURAL NECTAR')" id="585029035624668258464colornatural-nectar" type="radio">
_arrayEquals(v.options, ['PINK PROVOCATEUR']))" value="PINK PROVOCATEUR" name="585029035624668258464-0" :checked="selectedVariant.options.includes('PINK PROVOCATEUR')" id="585029035624668258464colorpink-provocateur" type="radio">
_arrayEquals(v.options, ['GOLDCROWN']))" value="GOLDCROWN" name="836973107203131424928-0" :checked="selectedVariant.options.includes('GOLDCROWN')" id="836973107203131424928colorgoldcrown" type="radio">