TIPS
How To Achieve The Perfect Summertime Glow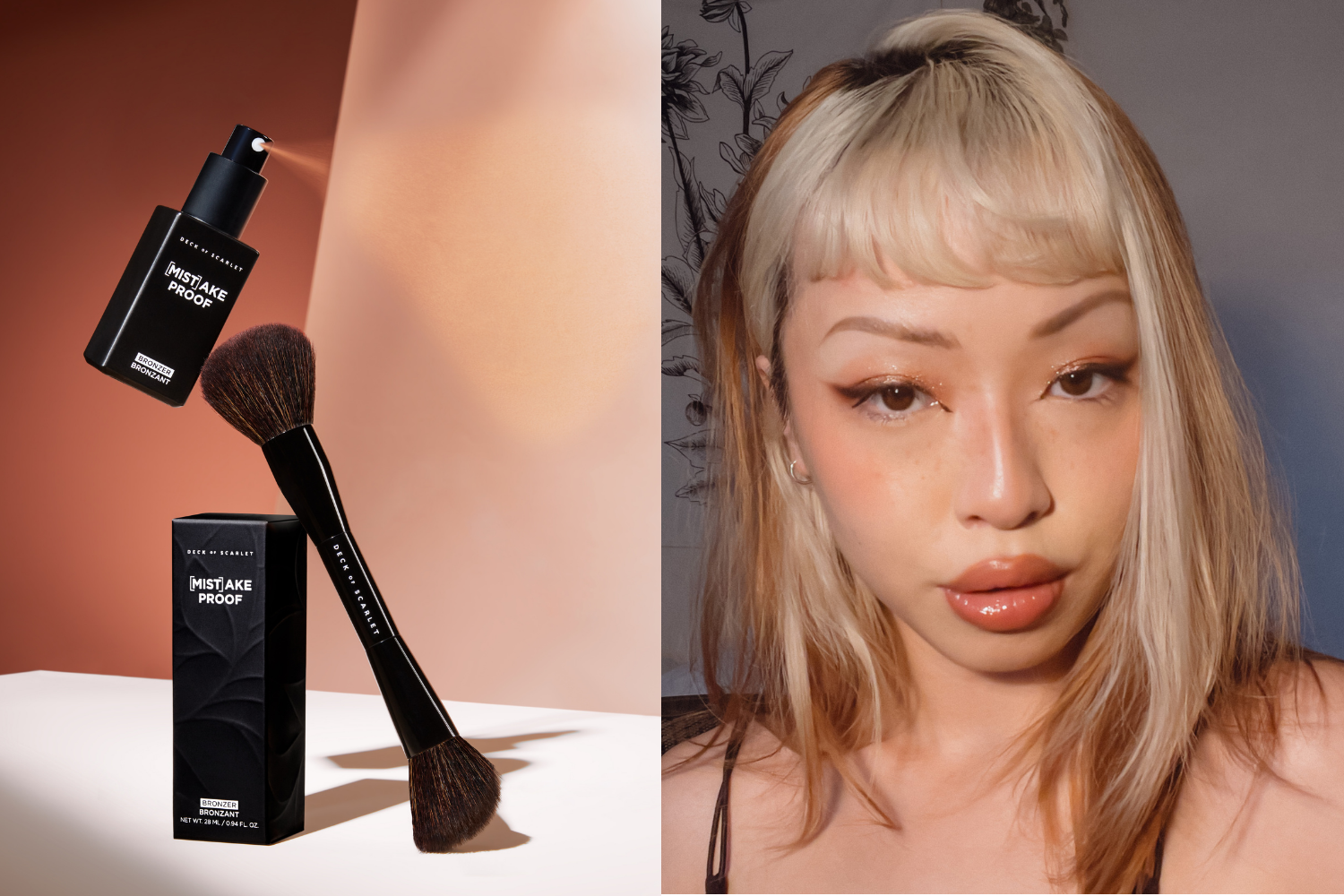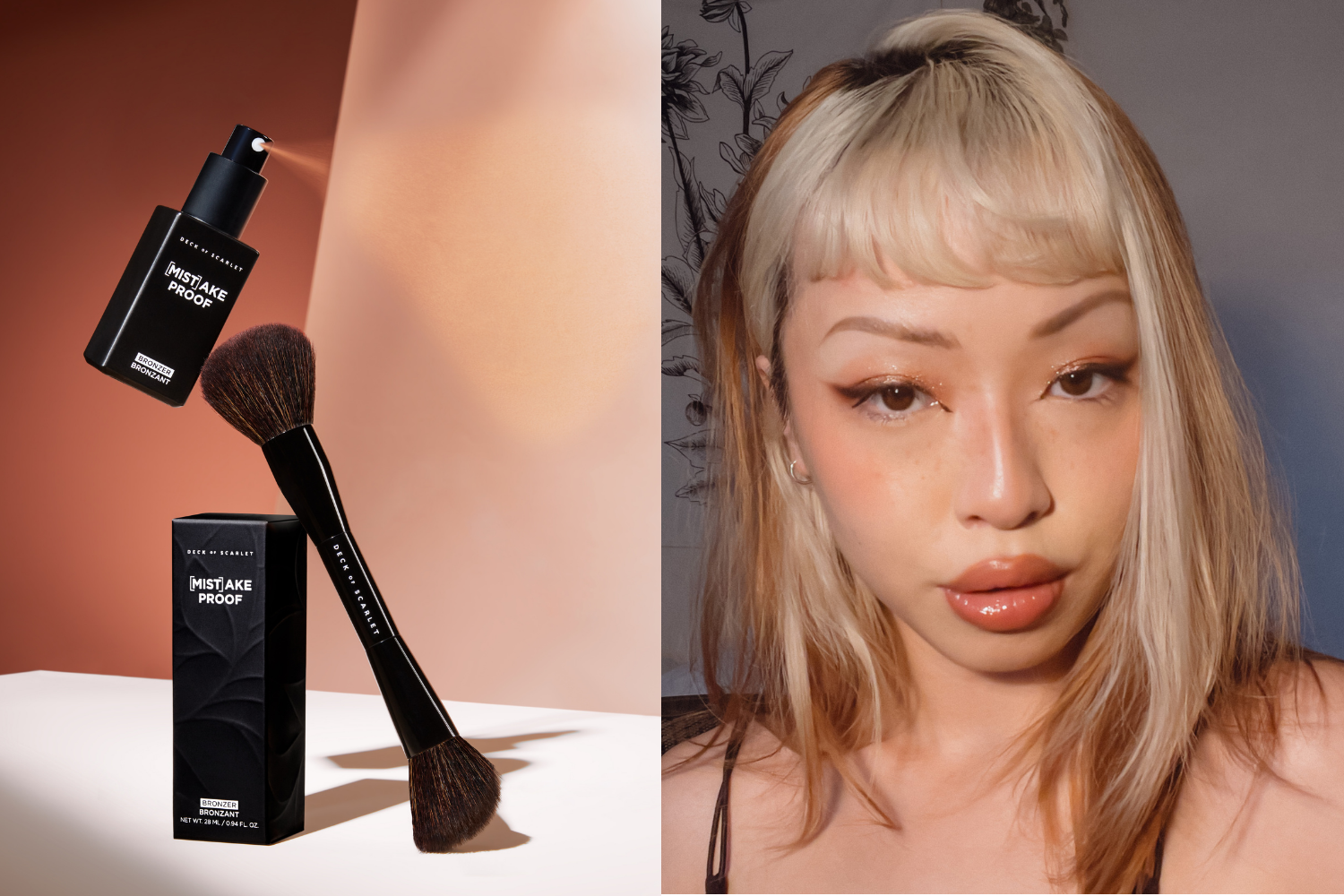 July 23, 2021
by

Alina Bikmullina
by Amanda Etkind
Nothing screams summer like a bronzey glow. Once temps rise above 75 degrees all we want to do is look sun-kissed and glowing. While achieving that luminous summer finish is definitely the goal, getting there isn't always as seamless as it sounds. Since baking in the sun isn't in the cards (who wants premature wrinkles and sun damage?) we need to rely on products to help us get there. Beyond the makeup products themselves, there are a few key application tips and tricks you'll need to know to get the job done. Luckily, we have all the answers to your bronzing questions. Ready to achieve the bronzey beat of your dreams? Read on to learn how to achieve that faux sun-kissed complexion with a few key techniques along with the Deck Of Scarlet products that will be your saving grace in creating the look. 
Be Picky About Your Bronzer Formula 
Bronzer is your BFF when it comes to building that sought-after sunkissed glow sans sun. But not all bronzers are created equal. Powders tend to cake up when heat-induced sweat comes into the mix, and to be honest, they rarely blend with a seamless finish into your skin. Instead reach for formulas that offer a believable bronze like creams, liquids, and our sprayable [MIST]AKE PROOF Bronzer ($36) which delivers an airbrushed, poreless finish without the aforementioned cake face. These formulas blend effortlessly into the skin using a beauty sponge, brush, and even your fingers so you'll look like you just hit the beach for hours without actually laying beachside. 
Apply Bronzer Where The Sun Naturally Hits
Application is another major player when it comes to bronzing. Strategically placing your bronzer chisels your cheeks, but also, looks more realistic than if you swept it all over. To start, dust or stipple your bronzer around the perimeter of your face across your forehead, under your cheekbones and then under your jawline on each side of your face. This technique is aptly named the "3-shape" method. We suggest using our Double Take Face Brush ($32) here. Basically, this is only applying bronzer where the sun would naturally hit your face, so you can look like you just came back from a day at the beach without subjecting your skin to the suns' harmful UV rays. For an even extra bronzy boost bring the product down your neck and chest, too. 
Use A Serum Or Cream Blush 
That fresh from the beach flush is the perfect way to amp up any bronze makeup look. To mimic that natural crimson color, skip the powders and pick up cream or liquid blush. Again, choosing a cream or liquid allows for a more seamless blend that looks natural. When applying the blush, use a stippling motion across the apples of your cheeks and a bit on your nose to create that blushed and glowy look. Shade also matters here skip peach or pink and opt for a rosier, redder hue. We love our [MIST]AKE PROOF Blush ($36) in the shades Shameless (best for tan to deep skin tones) or Savage (best for light to medium skin tones). This blurring formula delivers an airbrush finished with just a few swipes. Stipple on the apples of your cheeks and across the bridge of your nose to create that sweet flush of color. 
Top It All Off With A Touch Of Radiance
It wouldn't be a bronze makeup look without a dose of glow. Creams are best here as they melt into the skin without streaking or caking. After applying your bronzer and blush, pop on your cream highlighter of choice in a champagne or bronze shade. Just be sure to pick a formula that doesn't have any noticeable glitter particles to ensure the glow looks lit-from-within. Place it onto the tops of your cheekbones, cupid's bow, tip of your nose, and inner corners if you really want to shine. 
Ready for your own faux bronze glow? Give our tips a try and tag us on Instagram @deckofscarlet so we can see how stunning our [MIST]AKE PROOF formulas look on you.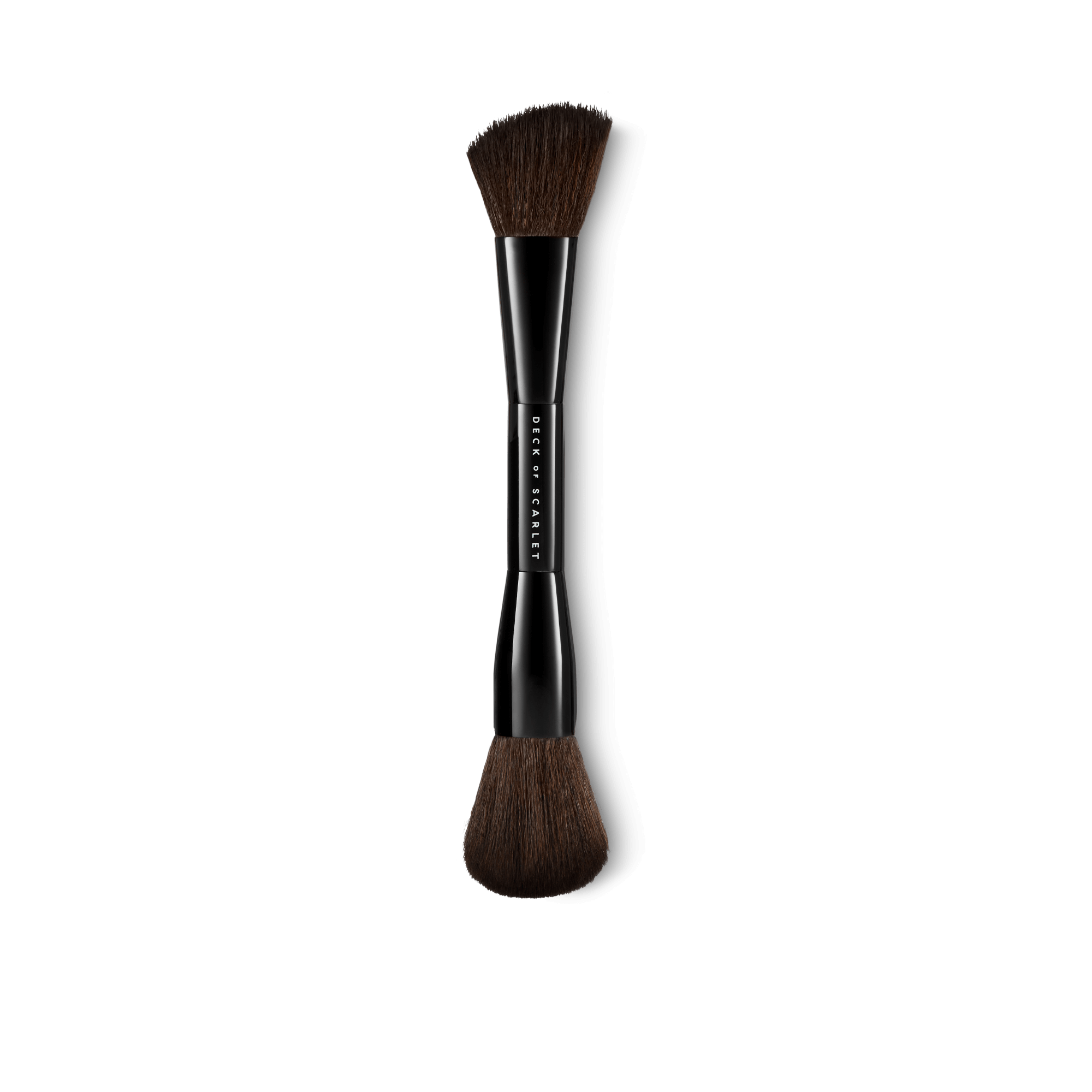 Double Take Face Brush
in Brush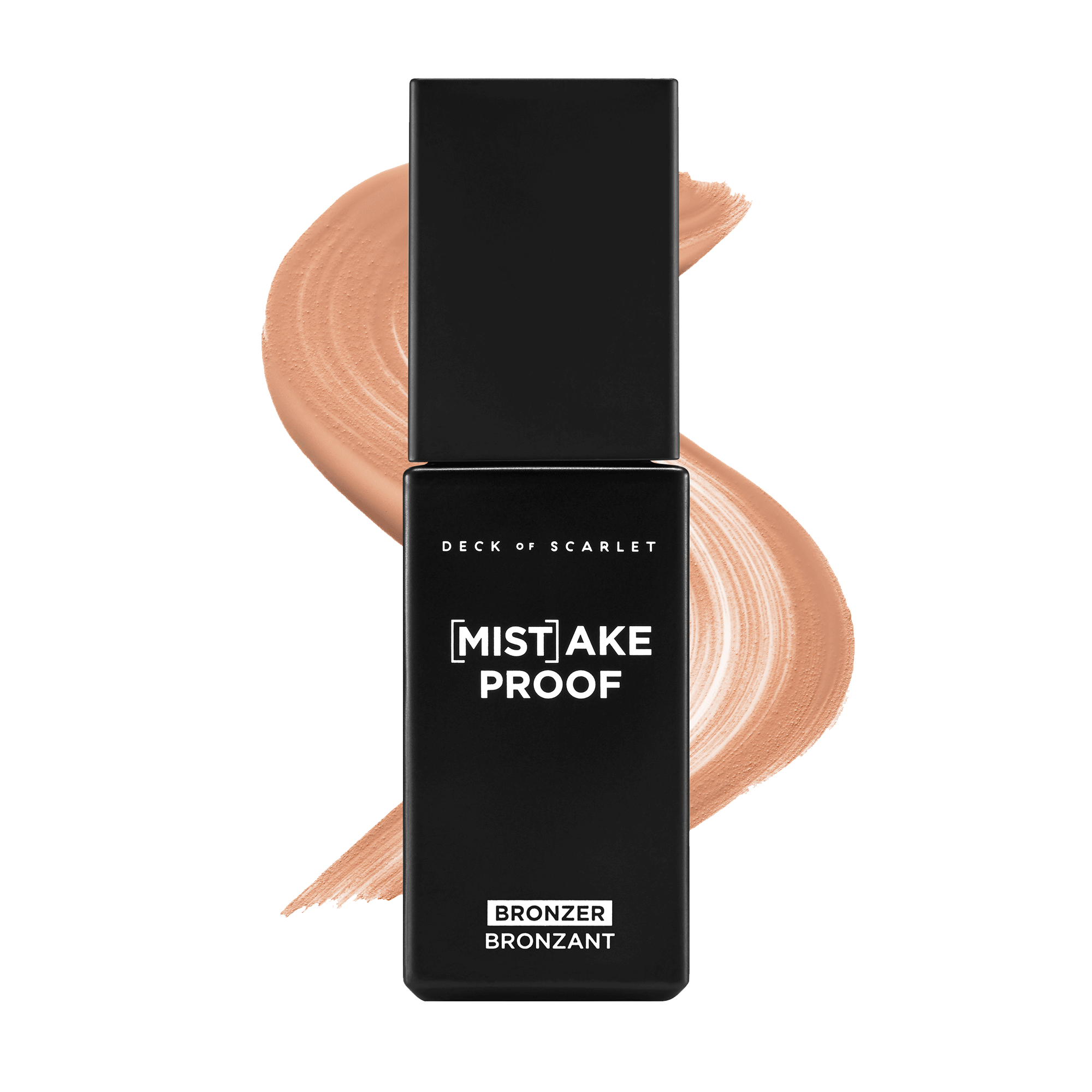 Mistake Proof Bronzer
in Bronzer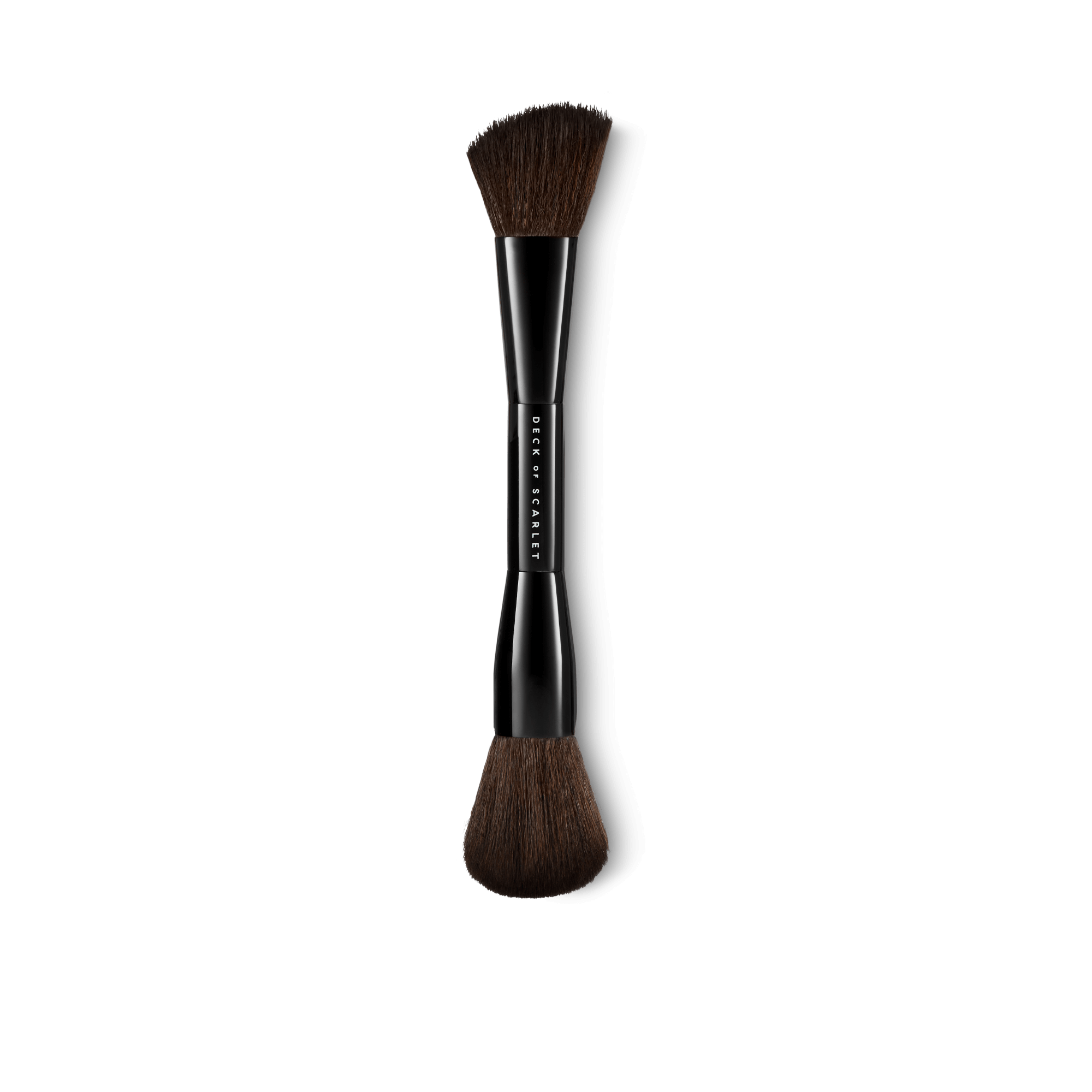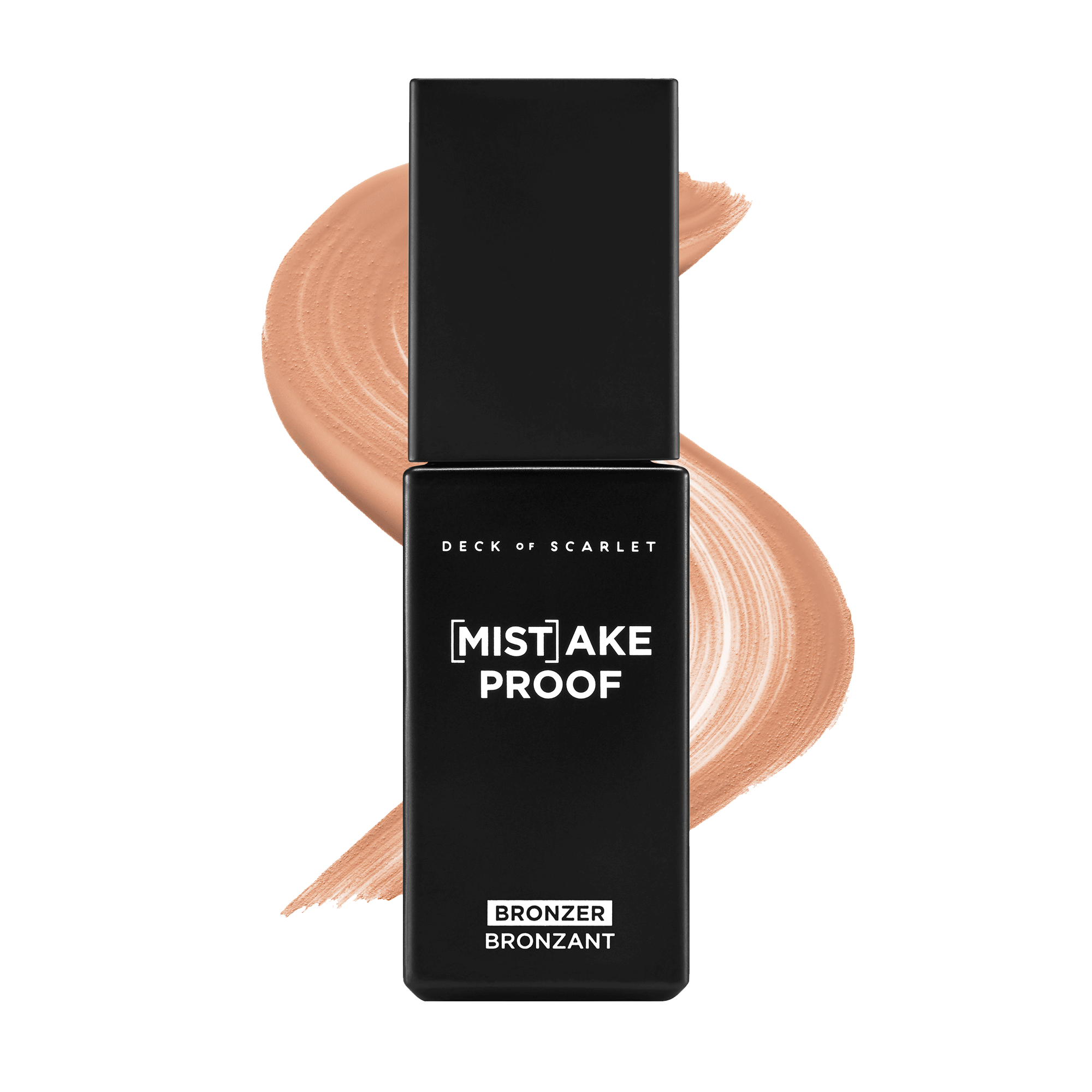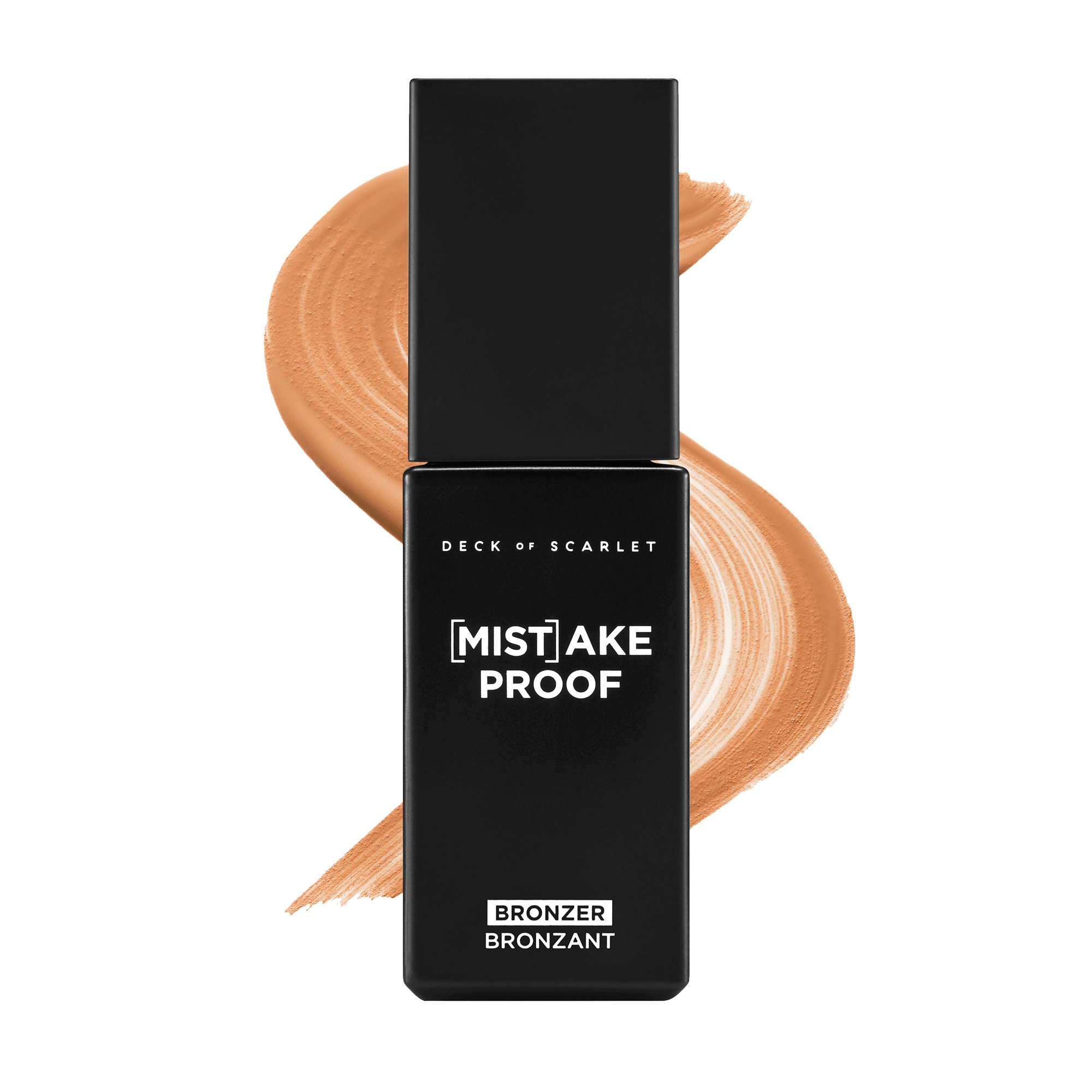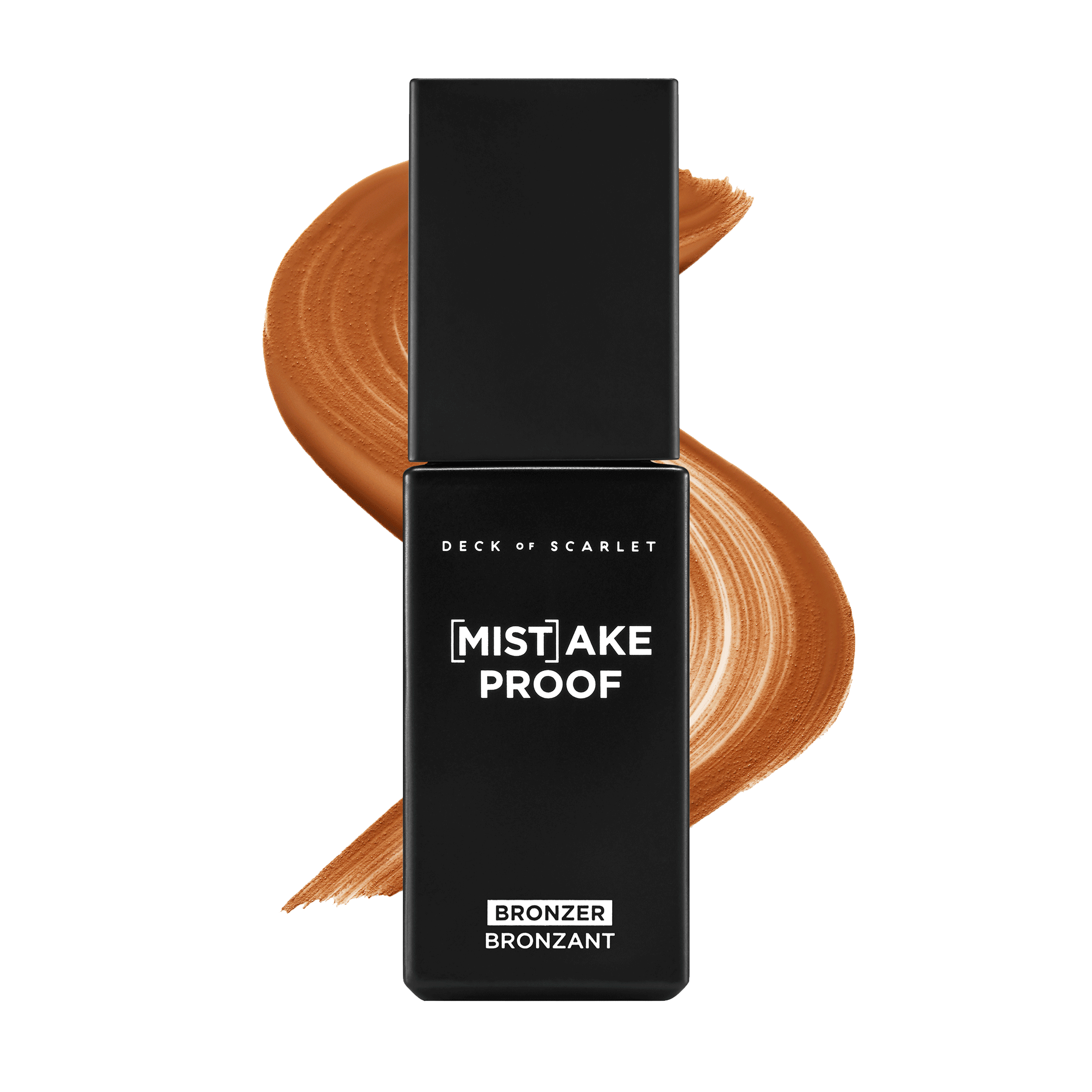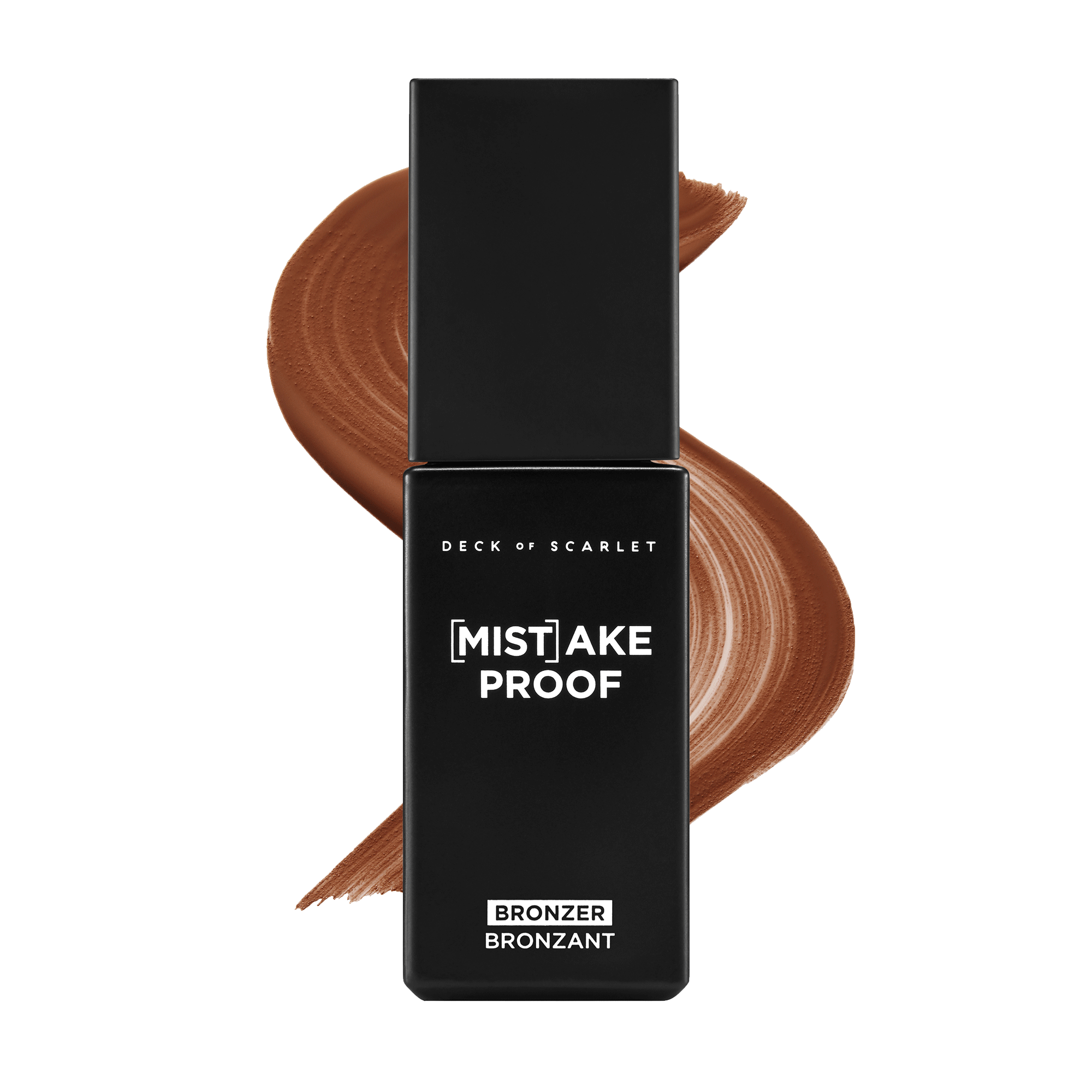 _arrayEquals(v.options, ['TANTRIC']))" value="TANTRIC" name="216536654453898125443-0" :checked="selectedVariant.options.includes('TANTRIC')" id="216536654453898125443colortantric" type="radio">
_arrayEquals(v.options, ['ILLICIT']))" value="ILLICIT" name="216536654453898125443-0" :checked="selectedVariant.options.includes('ILLICIT')" id="216536654453898125443colorillicit" type="radio">
_arrayEquals(v.options, ['CARNAL']))" value="CARNAL" name="216536654453898125443-0" :checked="selectedVariant.options.includes('CARNAL')" id="216536654453898125443colorcarnal" type="radio">
_arrayEquals(v.options, ['UNTAMED']))" value="UNTAMED" name="216536654453898125443-0" :checked="selectedVariant.options.includes('UNTAMED')" id="216536654453898125443coloruntamed" type="radio">