TIPS
Hey Pisces and Aries Stars, Here's The Perfect Makeup Product According To Your Zodiac Sign
March 13, 2022
by

Alina Bikmullina
by Amanda Etkind
Pisces and Aries, get ready to glow off with a makeup look inspired by your individual  star signs. 
Whether you check Co-Star app every day or simply know the basics of Astrology (shoutout to Susan Miller), chances are you're somewhat interested in horoscopes. and how it impacts how you feel, act, and function on a daily, weekly, and yearly basis.You see every zodiac sign possesses certain personality traits based on exactly where the stars and planets were positioned at the time of your birth. But beyond just being a fun way to dig deep into the depths of your personality and true self, it can help guide your fashion and beauty choices, specifically your makeup. In this new series, we'll share makeup looks that represent the special traits of each zodiac sign—with Deck Of Scarlet products to match. Because who says your makeup look can't be written in the stars? 
What happens when romantic Pisces and passionate Aries come together? You get an opposites attract moment in makeup. Pisces is a water sign known to be empathetic, charming, and romantic while Aries is a fire sign known for their bold, courageous, and always-in-the-spotlight nature. While they may overlap when it comes to the months they fall in, each sign possesses unique personality traits that should come to life in the makeup looks. We're here to share a Deck Of Scarlet product that matches Aries' fierceness and Pisces' soft side. See below for our Deck Of Scarlet product picks for Aries and Pisces to create their very own star-inspired looks. 
PISCES: SHOW OFF YOUR ROMANTIC NATURE WITH SWEET PINK CHEEKS
Pisces, you're known for your romantic nature, and charming personality. Your sensitivity and emotionality come through with every convo allowing you to easily express vulnerability with those around you. In romantic relationships and close friendships, you're thoughtful, caring, and love to express your feelings for your partner—essentially you wear your heart on your sleeve.  So naturally, you'll want to reach for romantic shades of soft pink and peach for your look. We suggest our [Mist]ake Proof Blush ($36) in Savage or Shameless— depending on your skin tone—for a gorgeous pink flush that amplifies your inner romanticist.  Finish off the look with a slick of mascara and swipe of one of our brand-new Threeway Solid Lip Oils ($28) shades in Sweet Petal for a dose of soft pink lip color that matches your cheeks. 
ARIES: GIVE 'EM LIP WITH A BOLD ORANGEY-RED POUT
Aries queens, you love to be the center of attention. Your boss-like nature lends itself to leading with confidence and passion in all situations—whether work, social settings, and even with family. Since you're all about being as audacious as you can be, it only makes sense to create a look featuring vibrant shades for eyes and lips. To keep all eyes on you, we recommend reaching for our bright orange  Threeway Solid Lip Oil in Orange Rave ($28). This comforting 3-in-1 lip product delivers a dose of shiny color that's deeply hydrating & nourishing thanks to a blend of hyaluronic acid and nourishing oils. Top off this vibrant lip with a pop of shimmer using our  Metal Leaf Shadow Pot ($25) in any shade your heart desires. This metallic eye shadow easily goes from sheer to full-on metallic glitter with just a few swipes. 

Pisces and Aries, be sure to share your Deck Of Scarlet makeup look with us on Instagram @DeckOfScarlet. We can't wait to see how our star-inspired looks come to life.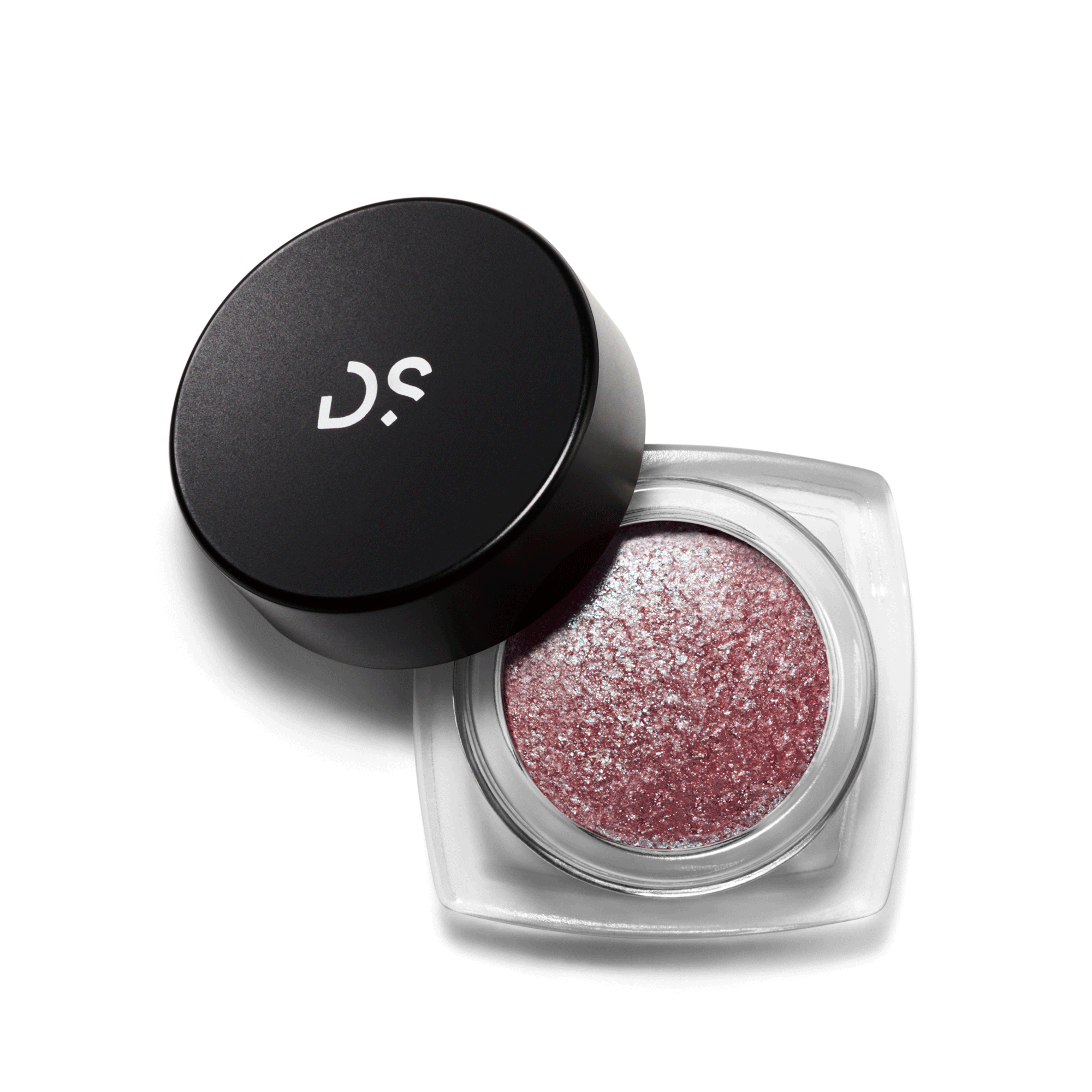 Metal Leaf Shadow Pot
in Shadow Pot
Threeway Solid Lip Oil
in Lip Oil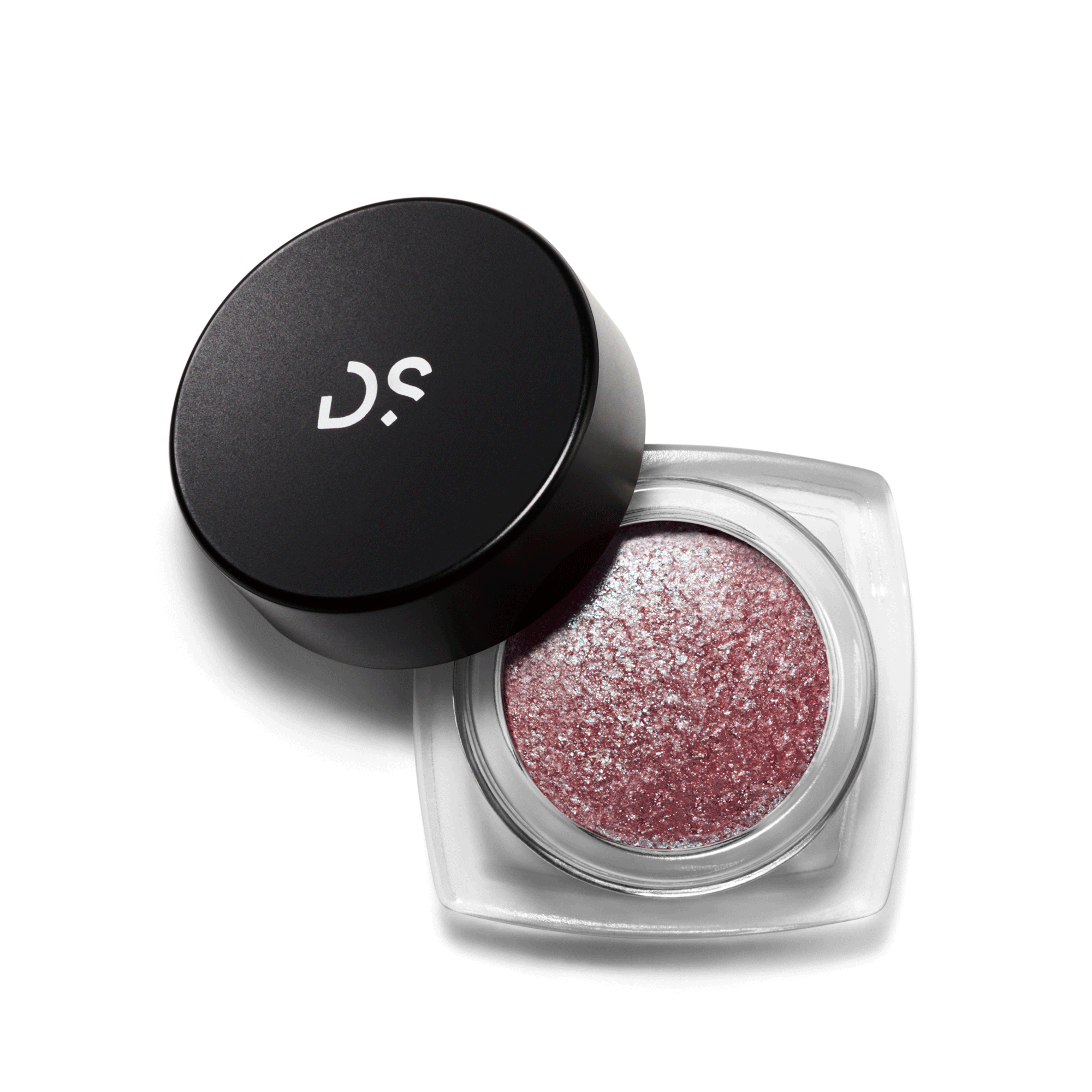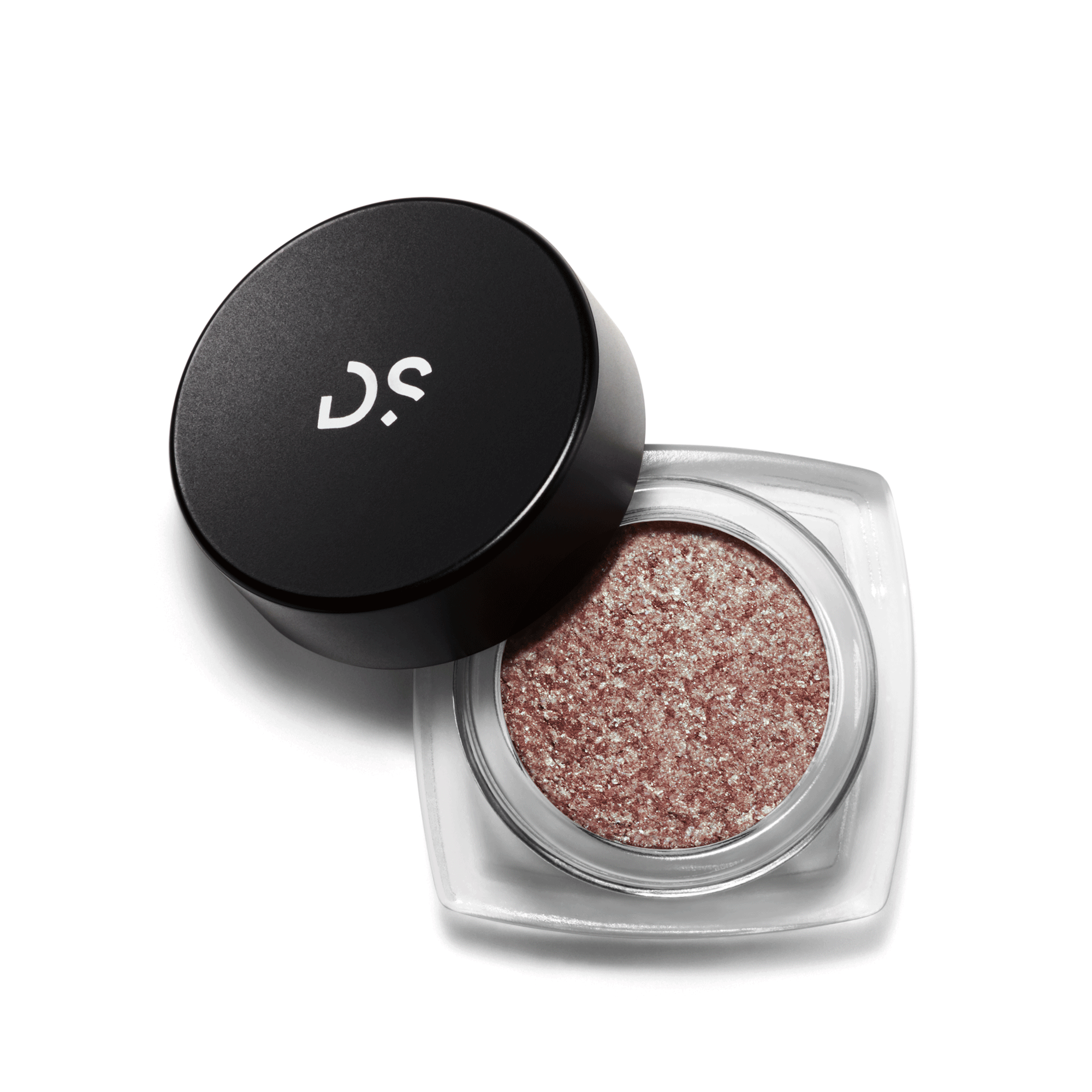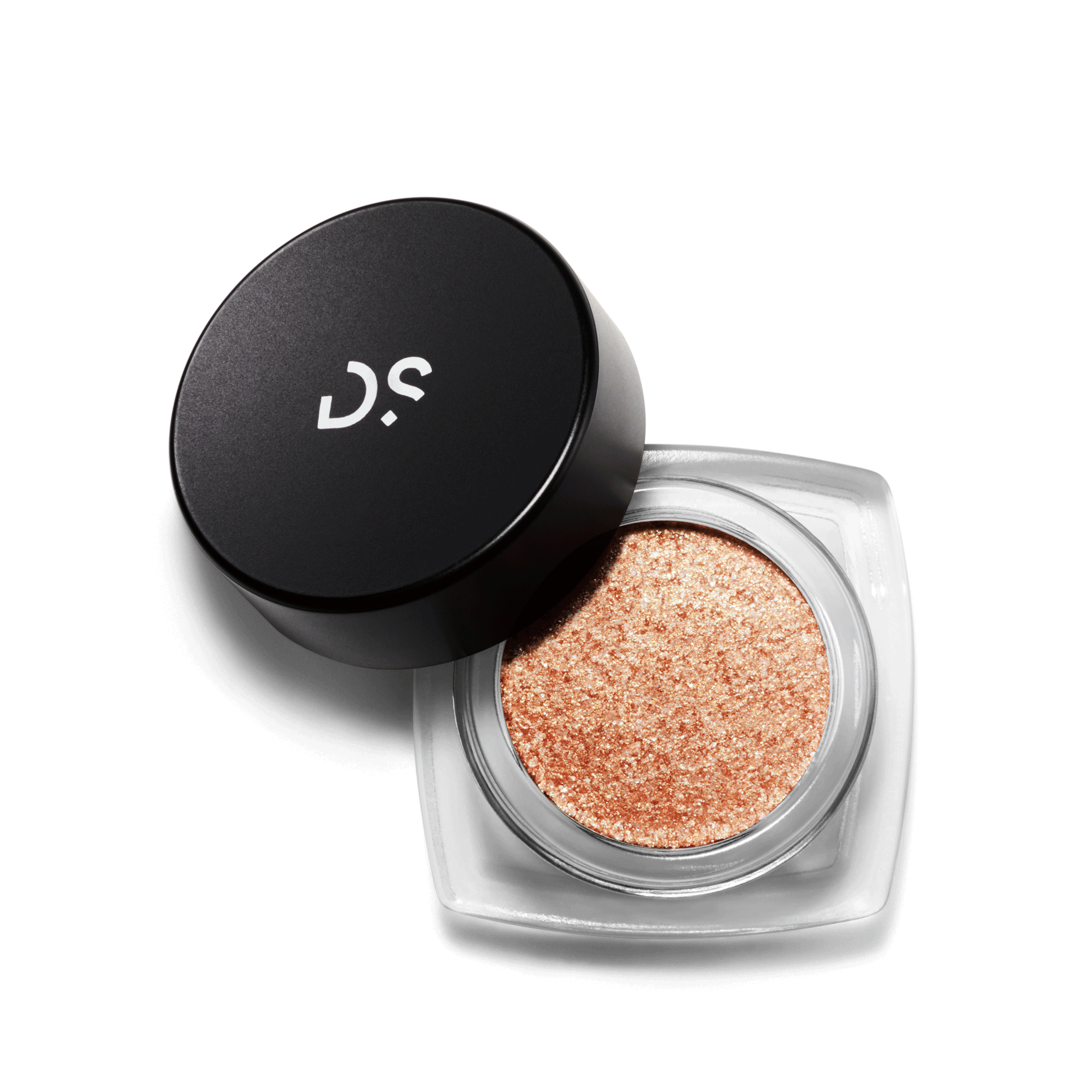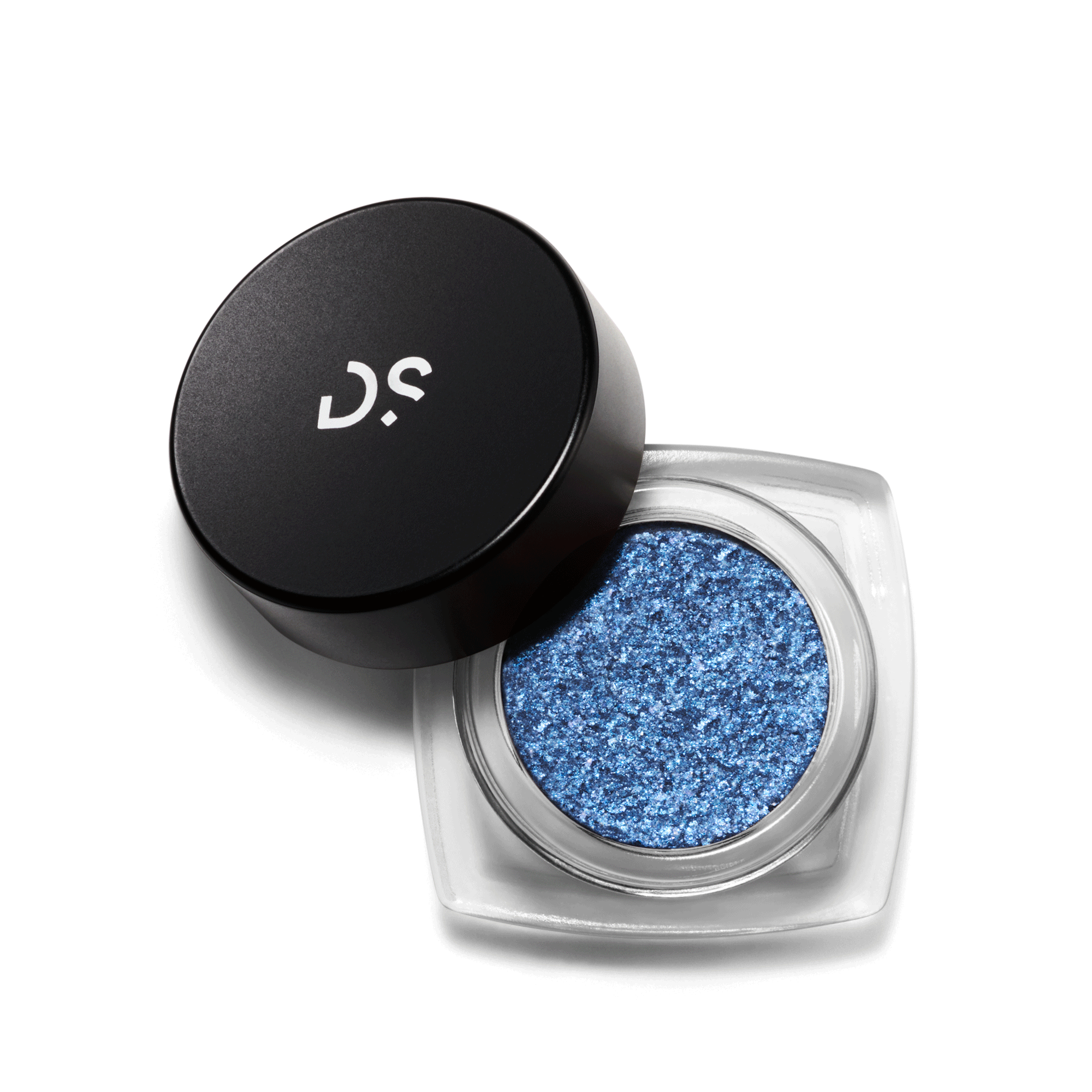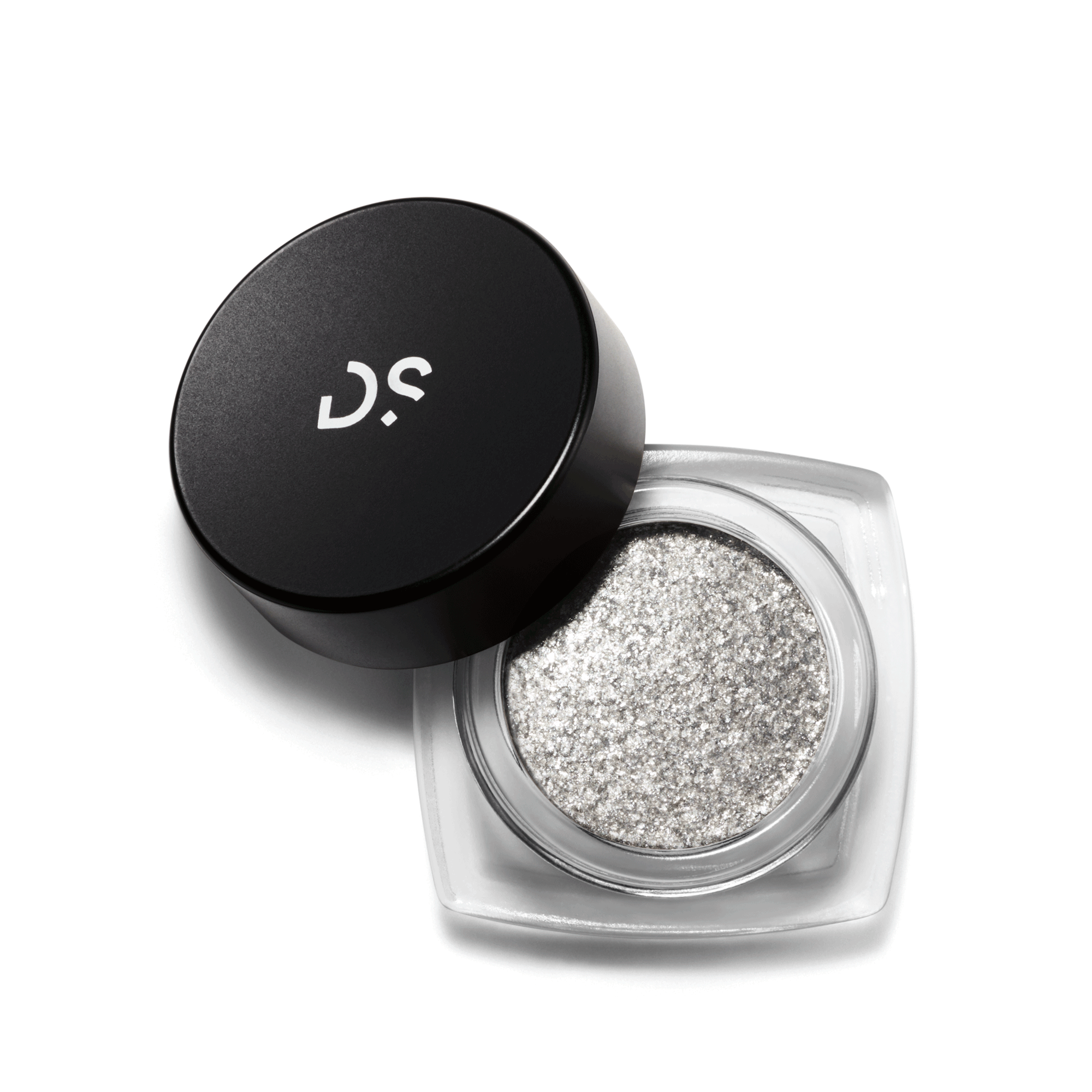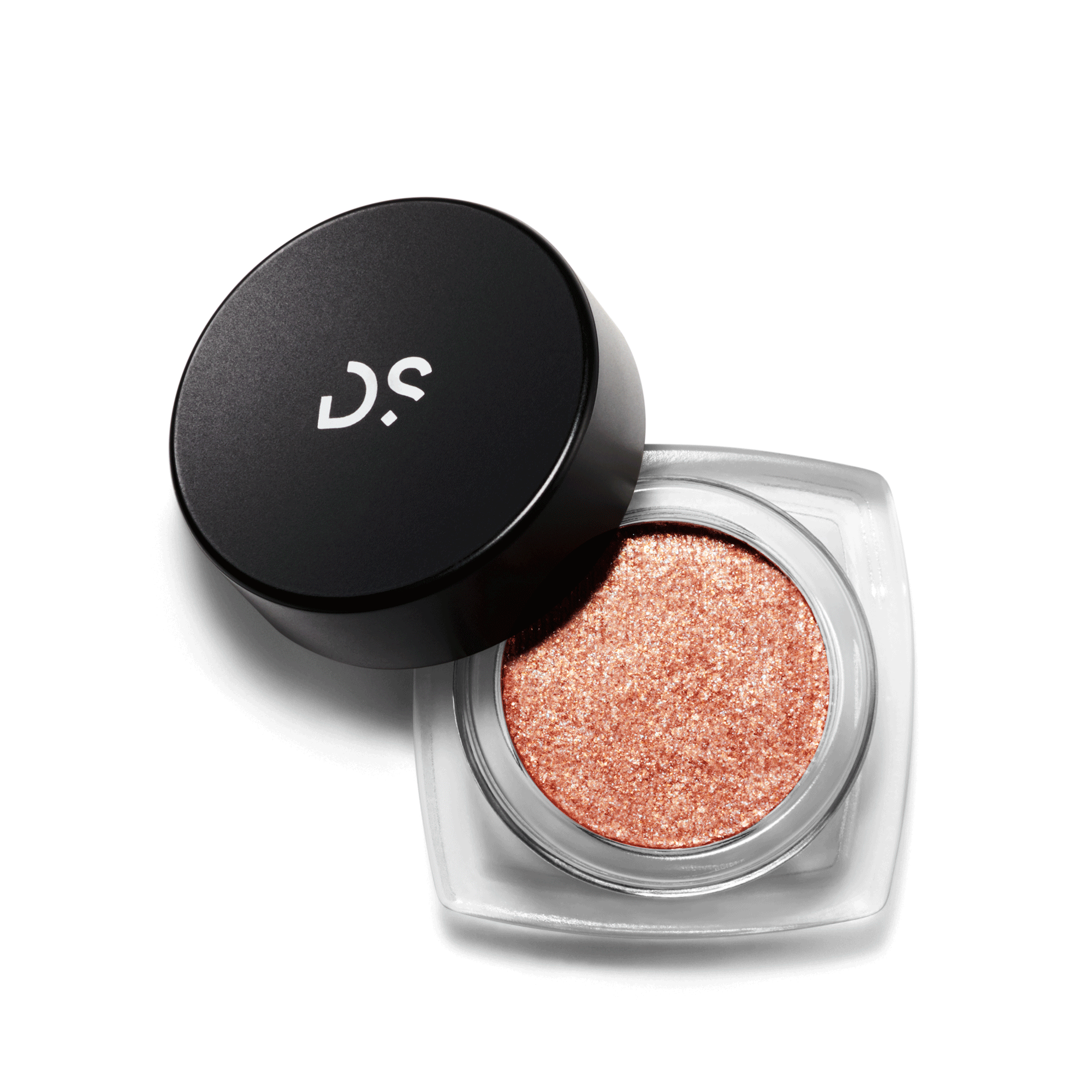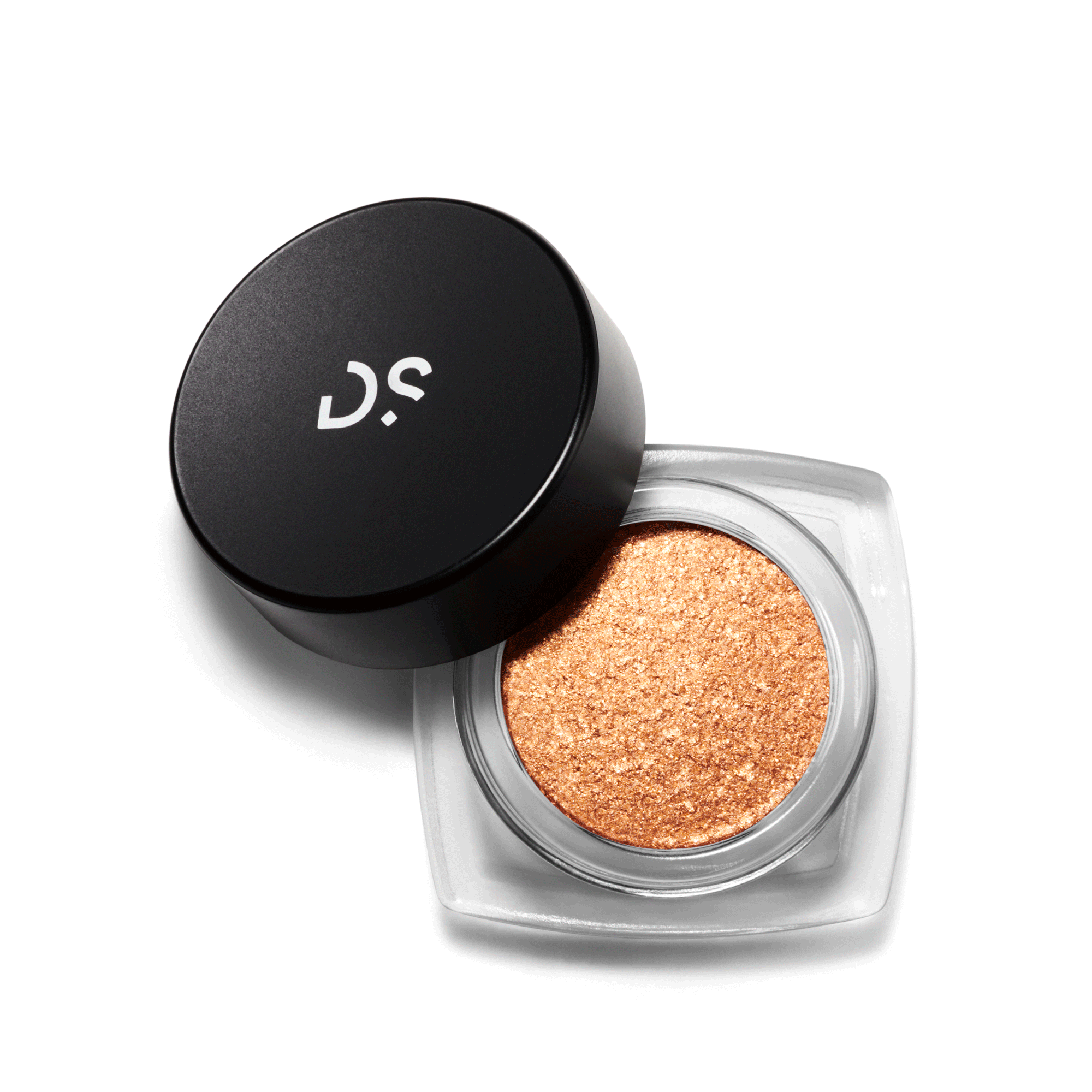 _arrayEquals(v.options, ['ALL OF THE LIGHTS']))" value="ALL OF THE LIGHTS" name="230931705987127427232-0" :checked="selectedVariant.options.includes('ALL OF THE LIGHTS')" id="230931705987127427232colorall-of-the-lights" type="radio">
_arrayEquals(v.options, ['MIC DROP']))" value="MIC DROP" name="230931705987127427232-0" :checked="selectedVariant.options.includes('MIC DROP')" id="230931705987127427232colormic-drop" type="radio">
_arrayEquals(v.options, ['SMASHED CRYSTAL']))" value="SMASHED CRYSTAL" name="230931705987127427232-0" :checked="selectedVariant.options.includes('SMASHED CRYSTAL')" id="230931705987127427232colorsmashed-crystal" type="radio">
_arrayEquals(v.options, ['NIGHT FEVER']))" value="NIGHT FEVER" name="230931705987127427232-0" :checked="selectedVariant.options.includes('NIGHT FEVER')" id="230931705987127427232colornight-fever" type="radio">
_arrayEquals(v.options, ['DISCO BALL']))" value="DISCO BALL" name="230931705987127427232-0" :checked="selectedVariant.options.includes('DISCO BALL')" id="230931705987127427232colordisco-ball" type="radio">
_arrayEquals(v.options, ['PARTY TRICK']))" value="PARTY TRICK" name="230931705987127427232-0" :checked="selectedVariant.options.includes('PARTY TRICK')" id="230931705987127427232colorparty-trick" type="radio">
_arrayEquals(v.options, ['MEGA WATT']))" value="MEGA WATT" name="230931705987127427232-0" :checked="selectedVariant.options.includes('MEGA WATT')" id="230931705987127427232colormega-watt" type="radio">
_arrayEquals(v.options, ['BUFF ROSE']))" value="BUFF ROSE" name="319391945624668258464-0" :checked="selectedVariant.options.includes('BUFF ROSE')" id="319391945624668258464colorbuff-rose" type="radio">
_arrayEquals(v.options, ['MAUVE MINX']))" value="MAUVE MINX" name="319391945624668258464-0" :checked="selectedVariant.options.includes('MAUVE MINX')" id="319391945624668258464colormauve-minx" type="radio">
_arrayEquals(v.options, ['ROSE GODDESS']))" value="ROSE GODDESS" name="319391945624668258464-0" :checked="selectedVariant.options.includes('ROSE GODDESS')" id="319391945624668258464colorrose-goddess" type="radio">
_arrayEquals(v.options, ['COCOA SPICE']))" value="COCOA SPICE" name="319391945624668258464-0" :checked="selectedVariant.options.includes('COCOA SPICE')" id="319391945624668258464colorcocoa-spice" type="radio">
_arrayEquals(v.options, ['NUDE AMBITION']))" value="NUDE AMBITION" name="319391945624668258464-0" :checked="selectedVariant.options.includes('NUDE AMBITION')" id="319391945624668258464colornude-ambition" type="radio">
_arrayEquals(v.options, ['MERLOT MOVES']))" value="MERLOT MOVES" name="319391945624668258464-0" :checked="selectedVariant.options.includes('MERLOT MOVES')" id="319391945624668258464colormerlot-moves" type="radio">
_arrayEquals(v.options, ['BORDEAUX BABY']))" value="BORDEAUX BABY" name="319391945624668258464-0" :checked="selectedVariant.options.includes('BORDEAUX BABY')" id="319391945624668258464colorbordeaux-baby" type="radio">
_arrayEquals(v.options, ['SCARLET PASSION']))" value="SCARLET PASSION" name="319391945624668258464-0" :checked="selectedVariant.options.includes('SCARLET PASSION')" id="319391945624668258464colorscarlet-passion" type="radio">
_arrayEquals(v.options, ['PURPLE REIGN']))" value="PURPLE REIGN" name="319391945624668258464-0" :checked="selectedVariant.options.includes('PURPLE REIGN')" id="319391945624668258464colorpurple-reign" type="radio">
_arrayEquals(v.options, ['PEACH SANDS']))" value="PEACH SANDS" name="319391945624668258464-0" :checked="selectedVariant.options.includes('PEACH SANDS')" id="319391945624668258464colorpeach-sands" type="radio">
_arrayEquals(v.options, ['FUCHSIA SHOCK']))" value="FUCHSIA SHOCK" name="319391945624668258464-0" :checked="selectedVariant.options.includes('FUCHSIA SHOCK')" id="319391945624668258464colorfuchsia-shock" type="radio">
_arrayEquals(v.options, ['ORANGE RAVE']))" value="ORANGE RAVE" name="319391945624668258464-0" :checked="selectedVariant.options.includes('ORANGE RAVE')" id="319391945624668258464colororange-rave" type="radio">
_arrayEquals(v.options, ['GUAVA SUNRISE']))" value="GUAVA SUNRISE" name="319391945624668258464-0" :checked="selectedVariant.options.includes('GUAVA SUNRISE')" id="319391945624668258464colorguava-sunrise" type="radio">
_arrayEquals(v.options, ['GOLDCROWN']))" value="GOLDCROWN" name="319391945624668258464-0" :checked="selectedVariant.options.includes('GOLDCROWN')" id="319391945624668258464colorgoldcrown" type="radio">
_arrayEquals(v.options, ['ORCHID AFTERGLOW']))" value="ORCHID AFTERGLOW" name="319391945624668258464-0" :checked="selectedVariant.options.includes('ORCHID AFTERGLOW')" id="319391945624668258464colororchid-afterglow" type="radio">
_arrayEquals(v.options, ['ROUGE SUPREME']))" value="ROUGE SUPREME" name="319391945624668258464-0" :checked="selectedVariant.options.includes('ROUGE SUPREME')" id="319391945624668258464colorrouge-supreme" type="radio">
_arrayEquals(v.options, ['CORAL ROSE']))" value="CORAL ROSE" name="319391945624668258464-0" :checked="selectedVariant.options.includes('CORAL ROSE')" id="319391945624668258464colorcoral-rose" type="radio">
_arrayEquals(v.options, ['ESPRESSO RICHE']))" value="ESPRESSO RICHE" name="319391945624668258464-0" :checked="selectedVariant.options.includes('ESPRESSO RICHE')" id="319391945624668258464colorespresso-riche" type="radio">
_arrayEquals(v.options, ['LILAC LOVER']))" value="LILAC LOVER" name="319391945624668258464-0" :checked="selectedVariant.options.includes('LILAC LOVER')" id="319391945624668258464colorlilac-lover" type="radio">
_arrayEquals(v.options, ['MAHOGANY MOOD']))" value="MAHOGANY MOOD" name="319391945624668258464-0" :checked="selectedVariant.options.includes('MAHOGANY MOOD')" id="319391945624668258464colormahogany-mood" type="radio">
_arrayEquals(v.options, ['CREAMSICLE FIZZ']))" value="CREAMSICLE FIZZ" name="319391945624668258464-0" :checked="selectedVariant.options.includes('CREAMSICLE FIZZ')" id="319391945624668258464colorcreamsicle-fizz" type="radio">
_arrayEquals(v.options, ['PINK PETAL']))" value="PINK PETAL" name="319391945624668258464-0" :checked="selectedVariant.options.includes('PINK PETAL')" id="319391945624668258464colorpink-petal" type="radio">
_arrayEquals(v.options, ['ROSEWOOD BLUSH']))" value="ROSEWOOD BLUSH" name="319391945624668258464-0" :checked="selectedVariant.options.includes('ROSEWOOD BLUSH')" id="319391945624668258464colorrosewood-blush" type="radio">
_arrayEquals(v.options, ['NATURAL NECTAR']))" value="NATURAL NECTAR" name="319391945624668258464-0" :checked="selectedVariant.options.includes('NATURAL NECTAR')" id="319391945624668258464colornatural-nectar" type="radio">
_arrayEquals(v.options, ['PINK PROVOCATEUR']))" value="PINK PROVOCATEUR" name="319391945624668258464-0" :checked="selectedVariant.options.includes('PINK PROVOCATEUR')" id="319391945624668258464colorpink-provocateur" type="radio">