MUST TRY
The Best Threeway Solid Lip Oil Cocktails To Try For Summer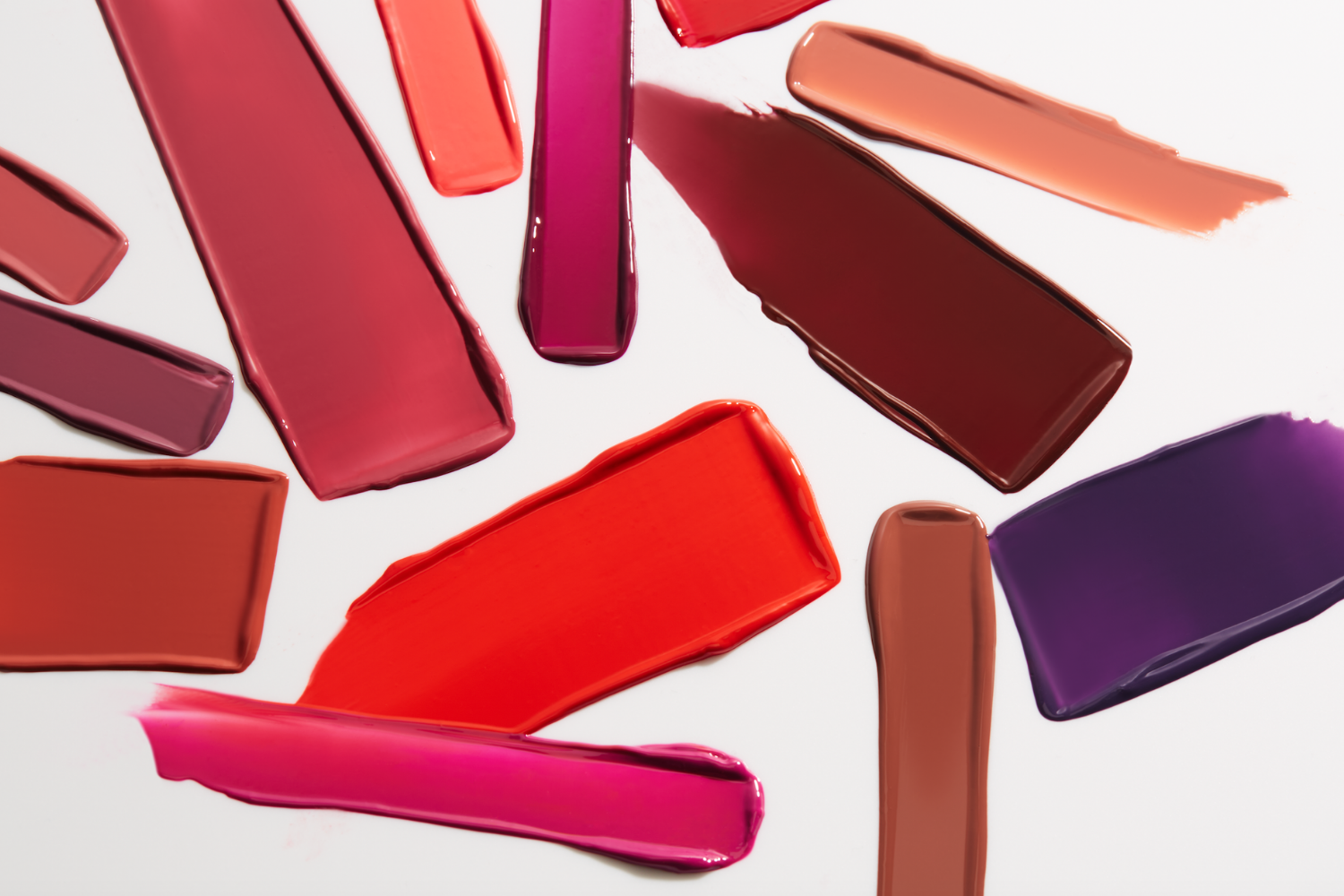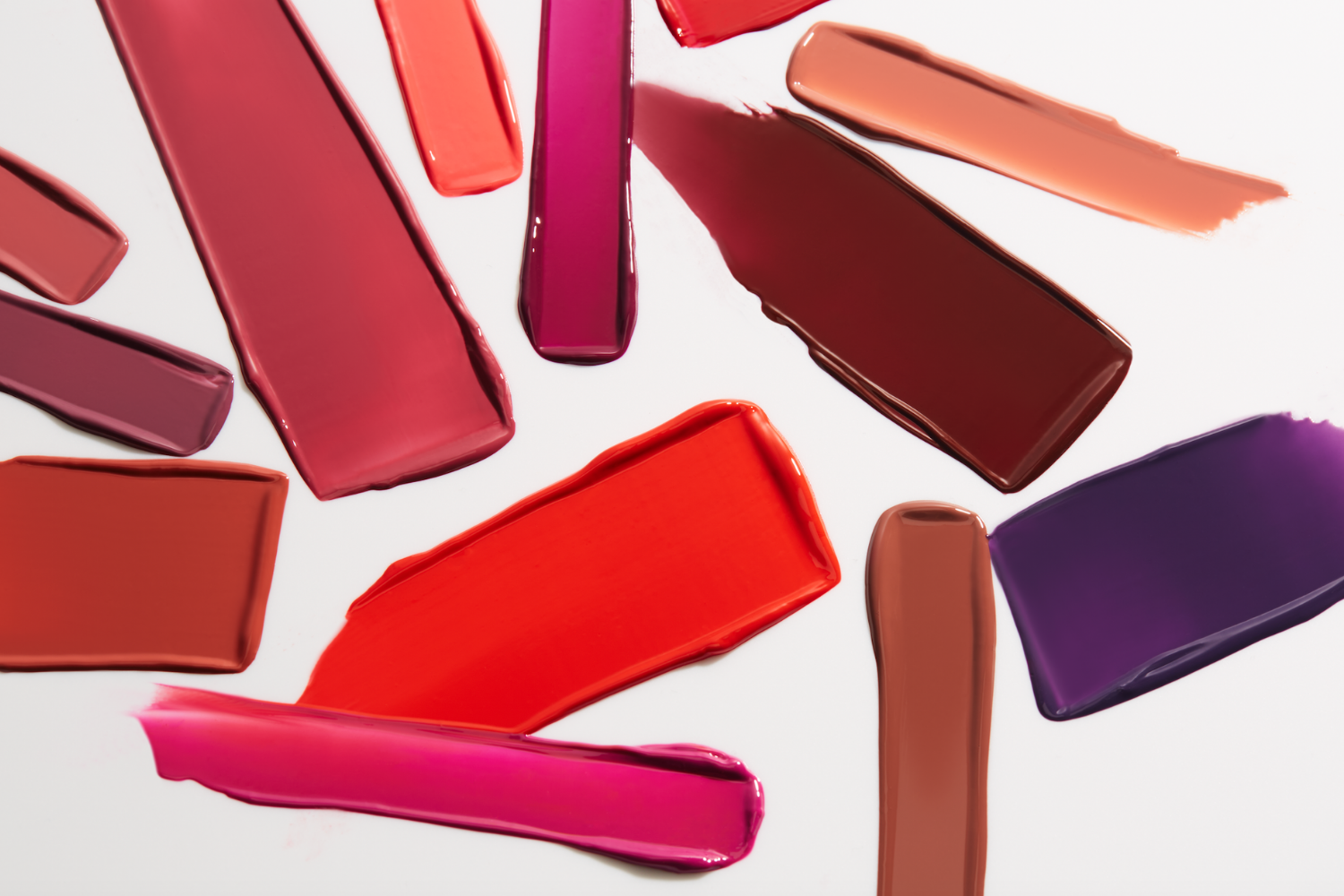 June 30, 2021
by

Alina Bikmullina
by Amanda Etkind
We all have our signature lip color — you know, the one you just can't get enough of. Whether it's a bold red to match your audacious energy, or a neutral brown nude to channel your love of 90s vibes, there's surely a shade you wear 90 percent of the time. But sometimes it's good to switch things up with the change of your mood, wardrobe, or the season. However, finding another lip color that fits all of your criteria can be quite daunting with endless options in the beauty sphere. That's why we're all about lip product cocktailing. Lip product cocktailing is similar to when you're mixing up an alcoholic beverage. It's the idea of taking more than one lip color to create a totally different vibe or slightly tweaking a color you already love to create a personalized lip shade. We couldn't think of a better way to share our favorite shades than with our Threeway Solid Lip Oil. Keep reading for our top five combinations you'll have in heavy rotation.
Color Cocktail #1 Lavender: Fuchsia Shock + Purple Reign + Nude Ambition
Nothing says sunny weather and good vibes like a beautiful lavender hue. You're probably thinking that this color is a bit out of your comfort zone, but trust us, it's not! You see when you mix the nearing-neon bright pink with the grapey purple you get this magenta-like purpley pink. Once topped off with a touch of beige-y nude the color becomes soft turning into a lovely lavender. 
Color Cocktail #2 Light Red: Scarlet Passion + Nude Ambition
Red is in our lip product rotation all 365 days. We love how our classic blue-based red Scarlet Passion allows us to channel our inner pinup star, aka queen Marilyn. But for those times a bold red isn't in the cards or you just want to switch it up, we love topping it off with a touch of beige-y nude to create a lighter red tone that's fresh yet still bold. 
Color Cocktail #3 Bright Coral: Orange Rave + Guava Sunrise
If you're a bright lip lover, then this one is most definitely for you. Rorange, or orange-y red, calls our names when the temperature goes above 75. To pinken up this gorgeous tangerine shade, we love mixing equal parts Orange Rave with our orange-y pink sherbert shade Guava Sunrise. When cocktailed together, it creates a bright creamsicle pink that will be a go-to all season long. 
Color Cocktail #4 Pinky Brown: Cocoa Spice + Buff Rose
If all you wear are nudes and neutral shades, you're going to want to try this duo for pure taupe lip perfection. Start with two swipes of Cocoa Spice for its gorgeous chocolate-y brown neutral tone, then blend a bit of Buff Rose into it to create more of a pinkish hazel. We'll bet money that this combo will become your new go-to. 
Color Cocktail #5 Burnt Peach: Merlot Moves + Peach Sands
If you're looking for something in the same vein as the wine-stained hues you rock in the fall and winter, try this gorgeous melange of our deep berry Merlot Moves, and our peachy-pink Peach Sands. When the two come in contact, they create a burnt peach, spice-colored shade that's absolutely stunning. Pair with a peachy blush to let the creamsicle undertones shine through. 

We have to say, we love creating new blends of our Threeway Solid Lip Oil. Be sure to tag us on social so that we can see how gorgeous these mixes look on you.
Threeway Solid Lip Oil
in Lip Oil
Threeway Solid Lip Oil x James Goldcrown
in Lip Oil
_arrayEquals(v.options, ['BUFF ROSE']))" value="BUFF ROSE" name="949894455624668258464-0" :checked="selectedVariant.options.includes('BUFF ROSE')" id="949894455624668258464colorbuff-rose" type="radio">
_arrayEquals(v.options, ['MAUVE MINX']))" value="MAUVE MINX" name="949894455624668258464-0" :checked="selectedVariant.options.includes('MAUVE MINX')" id="949894455624668258464colormauve-minx" type="radio">
_arrayEquals(v.options, ['ROSE GODDESS']))" value="ROSE GODDESS" name="949894455624668258464-0" :checked="selectedVariant.options.includes('ROSE GODDESS')" id="949894455624668258464colorrose-goddess" type="radio">
_arrayEquals(v.options, ['COCOA SPICE']))" value="COCOA SPICE" name="949894455624668258464-0" :checked="selectedVariant.options.includes('COCOA SPICE')" id="949894455624668258464colorcocoa-spice" type="radio">
_arrayEquals(v.options, ['NUDE AMBITION']))" value="NUDE AMBITION" name="949894455624668258464-0" :checked="selectedVariant.options.includes('NUDE AMBITION')" id="949894455624668258464colornude-ambition" type="radio">
_arrayEquals(v.options, ['MERLOT MOVES']))" value="MERLOT MOVES" name="949894455624668258464-0" :checked="selectedVariant.options.includes('MERLOT MOVES')" id="949894455624668258464colormerlot-moves" type="radio">
_arrayEquals(v.options, ['BORDEAUX BABY']))" value="BORDEAUX BABY" name="949894455624668258464-0" :checked="selectedVariant.options.includes('BORDEAUX BABY')" id="949894455624668258464colorbordeaux-baby" type="radio">
_arrayEquals(v.options, ['SCARLET PASSION']))" value="SCARLET PASSION" name="949894455624668258464-0" :checked="selectedVariant.options.includes('SCARLET PASSION')" id="949894455624668258464colorscarlet-passion" type="radio">
_arrayEquals(v.options, ['PURPLE REIGN']))" value="PURPLE REIGN" name="949894455624668258464-0" :checked="selectedVariant.options.includes('PURPLE REIGN')" id="949894455624668258464colorpurple-reign" type="radio">
_arrayEquals(v.options, ['PEACH SANDS']))" value="PEACH SANDS" name="949894455624668258464-0" :checked="selectedVariant.options.includes('PEACH SANDS')" id="949894455624668258464colorpeach-sands" type="radio">
_arrayEquals(v.options, ['FUCHSIA SHOCK']))" value="FUCHSIA SHOCK" name="949894455624668258464-0" :checked="selectedVariant.options.includes('FUCHSIA SHOCK')" id="949894455624668258464colorfuchsia-shock" type="radio">
_arrayEquals(v.options, ['ORANGE RAVE']))" value="ORANGE RAVE" name="949894455624668258464-0" :checked="selectedVariant.options.includes('ORANGE RAVE')" id="949894455624668258464colororange-rave" type="radio">
_arrayEquals(v.options, ['GUAVA SUNRISE']))" value="GUAVA SUNRISE" name="949894455624668258464-0" :checked="selectedVariant.options.includes('GUAVA SUNRISE')" id="949894455624668258464colorguava-sunrise" type="radio">
_arrayEquals(v.options, ['GOLDCROWN']))" value="GOLDCROWN" name="949894455624668258464-0" :checked="selectedVariant.options.includes('GOLDCROWN')" id="949894455624668258464colorgoldcrown" type="radio">
_arrayEquals(v.options, ['ORCHID AFTERGLOW']))" value="ORCHID AFTERGLOW" name="949894455624668258464-0" :checked="selectedVariant.options.includes('ORCHID AFTERGLOW')" id="949894455624668258464colororchid-afterglow" type="radio">
_arrayEquals(v.options, ['ROUGE SUPREME']))" value="ROUGE SUPREME" name="949894455624668258464-0" :checked="selectedVariant.options.includes('ROUGE SUPREME')" id="949894455624668258464colorrouge-supreme" type="radio">
_arrayEquals(v.options, ['CORAL ROSE']))" value="CORAL ROSE" name="949894455624668258464-0" :checked="selectedVariant.options.includes('CORAL ROSE')" id="949894455624668258464colorcoral-rose" type="radio">
_arrayEquals(v.options, ['ESPRESSO RICHE']))" value="ESPRESSO RICHE" name="949894455624668258464-0" :checked="selectedVariant.options.includes('ESPRESSO RICHE')" id="949894455624668258464colorespresso-riche" type="radio">
_arrayEquals(v.options, ['LILAC LOVER']))" value="LILAC LOVER" name="949894455624668258464-0" :checked="selectedVariant.options.includes('LILAC LOVER')" id="949894455624668258464colorlilac-lover" type="radio">
_arrayEquals(v.options, ['MAHOGANY MOOD']))" value="MAHOGANY MOOD" name="949894455624668258464-0" :checked="selectedVariant.options.includes('MAHOGANY MOOD')" id="949894455624668258464colormahogany-mood" type="radio">
_arrayEquals(v.options, ['CREAMSICLE FIZZ']))" value="CREAMSICLE FIZZ" name="949894455624668258464-0" :checked="selectedVariant.options.includes('CREAMSICLE FIZZ')" id="949894455624668258464colorcreamsicle-fizz" type="radio">
_arrayEquals(v.options, ['PINK PETAL']))" value="PINK PETAL" name="949894455624668258464-0" :checked="selectedVariant.options.includes('PINK PETAL')" id="949894455624668258464colorpink-petal" type="radio">
_arrayEquals(v.options, ['ROSEWOOD BLUSH']))" value="ROSEWOOD BLUSH" name="949894455624668258464-0" :checked="selectedVariant.options.includes('ROSEWOOD BLUSH')" id="949894455624668258464colorrosewood-blush" type="radio">
_arrayEquals(v.options, ['NATURAL NECTAR']))" value="NATURAL NECTAR" name="949894455624668258464-0" :checked="selectedVariant.options.includes('NATURAL NECTAR')" id="949894455624668258464colornatural-nectar" type="radio">
_arrayEquals(v.options, ['PINK PROVOCATEUR']))" value="PINK PROVOCATEUR" name="949894455624668258464-0" :checked="selectedVariant.options.includes('PINK PROVOCATEUR')" id="949894455624668258464colorpink-provocateur" type="radio">
_arrayEquals(v.options, ['GOLDCROWN']))" value="GOLDCROWN" name="246210897203131424928-0" :checked="selectedVariant.options.includes('GOLDCROWN')" id="246210897203131424928colorgoldcrown" type="radio">