PRODUCT
The History of Lipstick: How One of Our Favorite Makeup Products Has Evolved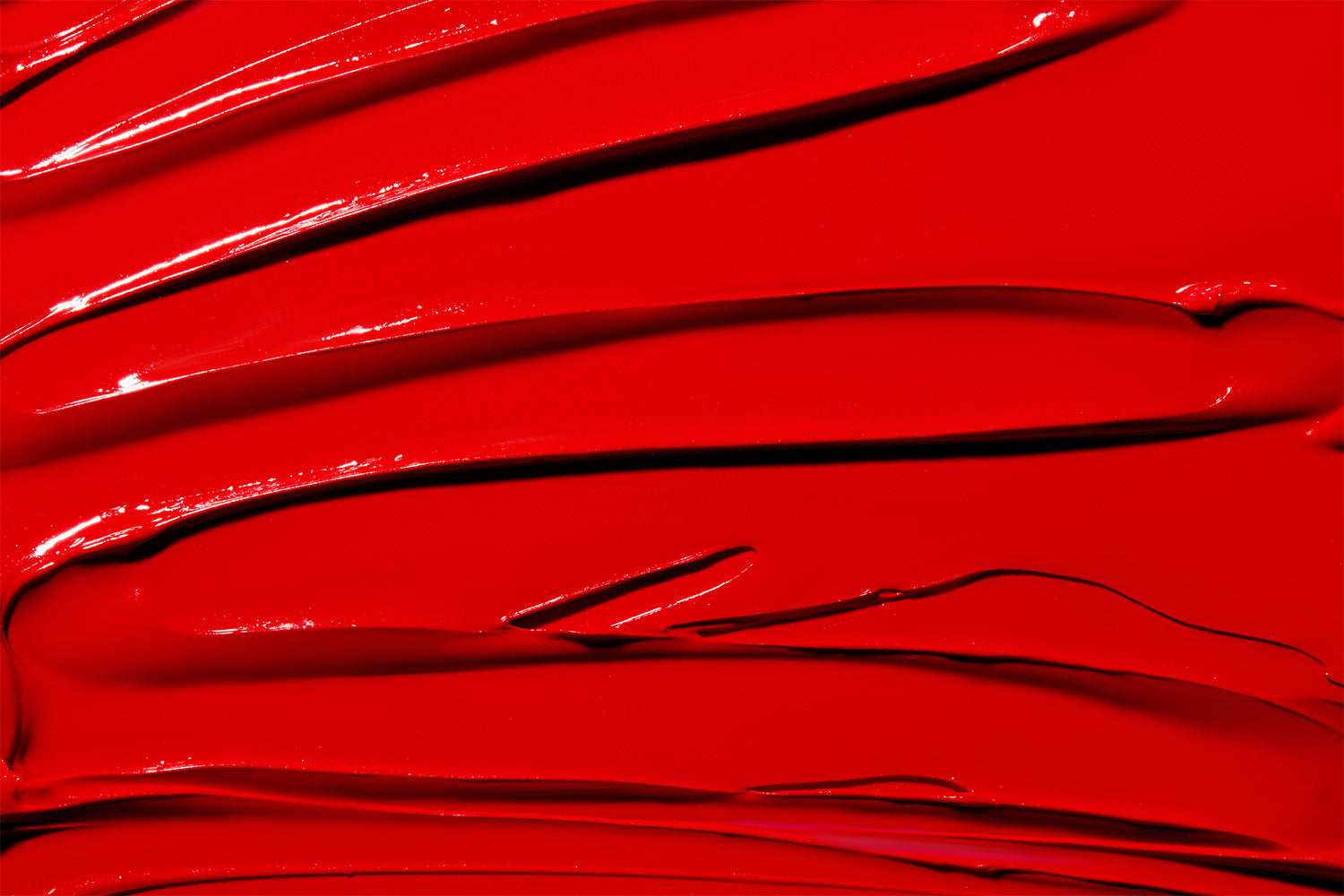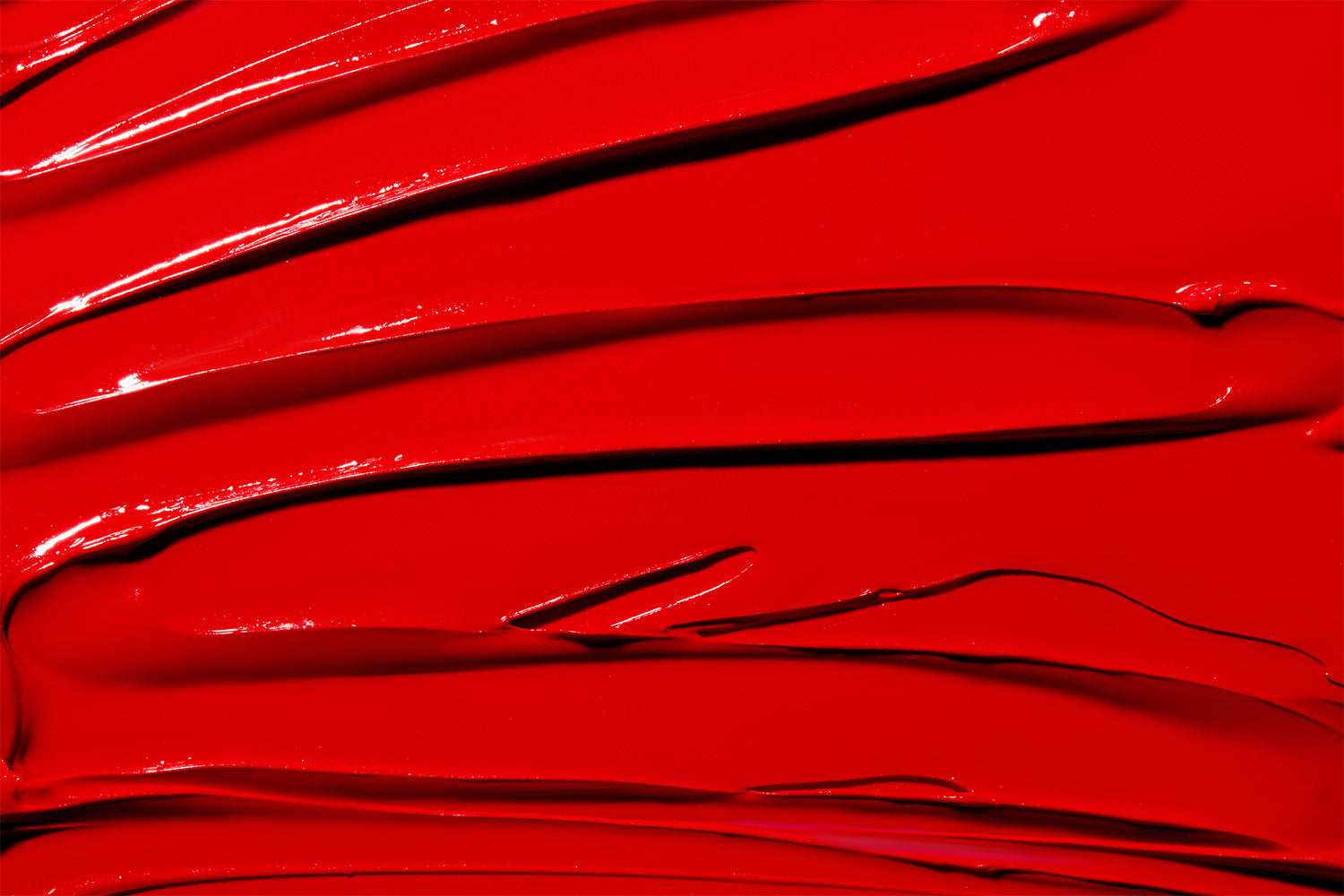 October 18, 2020
by

Alina Bikmullina
by Amanda Etkind
Lipstick is arguably the most popular makeup product ever made—and with good reason. From as early as Mesopotamian times, women were mixing beeswax with precious jewels to create a rouge to help liven up their lips and cheeks. Since then, things have evolved quite a bit. With every innovation comes variation, and there's been no shortage of that over the years, especially when it comes to color, style, formula, and finish. In honor of our favorite Threeway Solid Lip Oils, we're breaking down the entire history of lipstick to show the evolution of one of our most-loved makeup products. From Cleopatra crushing bugs for her infamous lip color, to flappers in the 1920s wearing vibrant reds as an act of rebellion, all the way to the washed-out nudes of the early 2000s, here's a history lesson on how the go-to item in your makeup bag came to be.
Ancient Egypt
Everyone knows Cleopatra for her smoldering stare, but did you know she was also a big lipstick lover? In her time, colorful makeup was seen as a huge status symbol, so naturally, Cleopatra and many other Egyptian men and women would cover their lips in striking shades of red, purple, and even black. By crushing up carmine (a dye that comes from ground cochineal insects) they were able to create these vibrant, out-of-the-box colors.
1920s
The 1920s were a big decade for lipstick. With women's rights and feminist topics quickly gaining steam and interest, lipstick was seen as a symbol for the movement. It became an act of rebellion in a single swipe, not to mention, a mainstay in every woman's makeup bag. Magazines also began to encourage women to step out of their comfort zones with dark purple-y plums, deep reds, and burgundy browns (like our Threeway Solid Lip Oil in Bordeaux Baby and Merlot Moves). Major brands like Chanel, Guerlain, Elizabeth Arden, and Estée Lauder also started creating their own formulas to sell to the masses.
1930s
While the '20s were all about glitz and glam, the 30s were all about elegance and sophistication. Lipstick was typically reserved for Hollywood actresses until Max Factor launched their affordable revolutionary glossy sticks also known as lip glosses. With the depression on the rise, women wanted a way to treat themselves for less, and lipstick proved to be an affordable luxury that helped to lift their spirits and smart ensembles alike. When it came to color, women were opting for moodier hues like burgundy and plums.
1940s
Once WWII hit, women were being sent into the workforce to take over the labor jobs that men previously held. Opting for vibrant reds, (like our Threeway Solid Lip Oil in Scarlet Passion) a swipe of lipstick helped women boost their morale and reclaim their femininity a la Rosie the Riveter, and vivid cherry tones came to define the decade.
1950s
Consider the '50s the era of the classic Hollywood icon. Rising stars like Grace Kelly, Marilyn Monroe, Audrey Hepburn, Elizabeth Taylor, and Brigitte Bardot were dictating makeup and fashion trends on and off the silver screen throughout the world. From the bold red lips worn by Marilyn Monroe in Some Like It Hot, to the your-lips-but-better hue of femme fatale Brigitte Bardot in And God Created A Woman, there was no shortage of lipstick inspiration in the '50s, with some looks so iconic, we reference them even today. Case in point: We use Threeway Solid Lip Oil in Buff Rose when we want to channel our inner Bardot.
1960s
The pop culture splash of the 60s heavily influenced the makeup and fashion of this exciting decade. Everything from reds to nudes to deeper shades were in the cards thanks to this endless spike in sense of individuality and self-expression. While there are so many memorable moments from this time we can't help but shout out the fresh and feminine peachy pink lips of (similar to Threeway Solid Lip Oil in Peach Sands) Holly Golightly aka Audrey Hepburn in Breakfast at Tiffanys and the vibrant, standout orange that singer Artehtra Franklin claimed as her signature shade of the decade. If you want your pout to stand out just like hers try our Threeway Solid Lip Oil in Orange Rave for a comparable color.
1970s
The '70s was another colorful era when it came to makeup—especially lipstick. Gone were the days of the barely-there nudes of Twiggy and Jean Shrimpton. It was all about making a statement again when it came to makeup, and everything else too. The Disco Revolution, and of course, disco queen Donna Summer swiftly brought back the sexy reds and bright tones of previous decades, and Pam Grier's brown-tinged red lips in Foxy Brown had everyone painting their pouts in that seductive chestnut color. Additionally, the birth of goth and punk subcultures black and purple lipstick tones (like our bold purple-y Threeway Solid Lipstick in Purple Reign) started to make its way mainstream.
1980s
It's no surprise that the '80s was all about the pink hues of every variety. Once Jane Fonda's legendary fitness videos showed up on TV screens across America, it was easy to see that red lipsticks were no longer the color of choice. Pinks of every shade from pale to purple-tinged colors, to full on magentas were found in the makeup pouches of women everywhere. We'd be remiss not to mention the iconic Molly Ringwald character Samantha from Sixteen Candles with her mauvey-pink lips. Swipe on our shade Mauve Minx to recreate the look yourself.
1990s
If there's anything we can (and should!) thank the 90s for popularizing, it's the variations in nude lips. During this era, nudes took a turn to the deep caramel and cocoa side of the spectrum, and matte, shine-free formulas were popularized again both on and off screen. From Uma Thurman in Pulp Fiction with her raisin-y brown shade, to Gwyneth Paltrow's cocoa colored lips in Great Expectations, there are endless on-screen moments with this 90s staple lip color. The shade Cocoa Spice helps us channel our inner Drew Barrymore, and plays extremely well with the era's baby doll dresses.
2000s
The glossy finishes, frosted hues, and bright pink shades of the early aughts would be nothing without Mandy Moore, Gracie Lou Freebush in Miss Congeniality, and Legally Blonde's Elle Woods. You can't deny that Gracie Lou Freebush's pageant-perfect glossy lips (that gave her ALL of the beauty and grace to transform from FBI agent to, well, Miss Congeniality) doesn't make you want to go out and buy the shiniest gloss possible. We can also thank Elle Woods (and her Harvard law degree) for giving the brightest pink lip in movie history its day in court. Whenever we need a boost in confidence, we swipe on Threeway Solid Lip Oil in Fuschia Shock. We think Elle would be proud.
2010s
Since its inception, Instagram forever-changed the world of beauty and even more so dictated what was on everyone's lips. "Instagram makeup" called for over-drawn, over-lined everything, including your lips — let's just say, the bigger (and more matte), the better. You can thank the youngest of the Jenner sisters for sparking the overlined, matte liquid lip look in mauves, nudes, and neutral tones reminiscent of the '90s.
2020
While we've just started a new decade, one thing is for sure: Anything goes. So, whether you love a matte lipstick moment, or prefer a shiny, hydrating formula like our best-selling Threeway Solid Lip Oils, there's something to satisfy everyone's lipstick mood.
Threeway Solid Lip Oil
in Lip Oil
Threeway Solid Lip Oil x James Goldcrown
in Lip Oil
_arrayEquals(v.options, ['BUFF ROSE']))" value="BUFF ROSE" name="919891705624668258464-0" :checked="selectedVariant.options.includes('BUFF ROSE')" id="919891705624668258464colorbuff-rose" type="radio">
_arrayEquals(v.options, ['MAUVE MINX']))" value="MAUVE MINX" name="919891705624668258464-0" :checked="selectedVariant.options.includes('MAUVE MINX')" id="919891705624668258464colormauve-minx" type="radio">
_arrayEquals(v.options, ['ROSE GODDESS']))" value="ROSE GODDESS" name="919891705624668258464-0" :checked="selectedVariant.options.includes('ROSE GODDESS')" id="919891705624668258464colorrose-goddess" type="radio">
_arrayEquals(v.options, ['COCOA SPICE']))" value="COCOA SPICE" name="919891705624668258464-0" :checked="selectedVariant.options.includes('COCOA SPICE')" id="919891705624668258464colorcocoa-spice" type="radio">
_arrayEquals(v.options, ['NUDE AMBITION']))" value="NUDE AMBITION" name="919891705624668258464-0" :checked="selectedVariant.options.includes('NUDE AMBITION')" id="919891705624668258464colornude-ambition" type="radio">
_arrayEquals(v.options, ['MERLOT MOVES']))" value="MERLOT MOVES" name="919891705624668258464-0" :checked="selectedVariant.options.includes('MERLOT MOVES')" id="919891705624668258464colormerlot-moves" type="radio">
_arrayEquals(v.options, ['BORDEAUX BABY']))" value="BORDEAUX BABY" name="919891705624668258464-0" :checked="selectedVariant.options.includes('BORDEAUX BABY')" id="919891705624668258464colorbordeaux-baby" type="radio">
_arrayEquals(v.options, ['SCARLET PASSION']))" value="SCARLET PASSION" name="919891705624668258464-0" :checked="selectedVariant.options.includes('SCARLET PASSION')" id="919891705624668258464colorscarlet-passion" type="radio">
_arrayEquals(v.options, ['PURPLE REIGN']))" value="PURPLE REIGN" name="919891705624668258464-0" :checked="selectedVariant.options.includes('PURPLE REIGN')" id="919891705624668258464colorpurple-reign" type="radio">
_arrayEquals(v.options, ['PEACH SANDS']))" value="PEACH SANDS" name="919891705624668258464-0" :checked="selectedVariant.options.includes('PEACH SANDS')" id="919891705624668258464colorpeach-sands" type="radio">
_arrayEquals(v.options, ['FUCHSIA SHOCK']))" value="FUCHSIA SHOCK" name="919891705624668258464-0" :checked="selectedVariant.options.includes('FUCHSIA SHOCK')" id="919891705624668258464colorfuchsia-shock" type="radio">
_arrayEquals(v.options, ['ORANGE RAVE']))" value="ORANGE RAVE" name="919891705624668258464-0" :checked="selectedVariant.options.includes('ORANGE RAVE')" id="919891705624668258464colororange-rave" type="radio">
_arrayEquals(v.options, ['GUAVA SUNRISE']))" value="GUAVA SUNRISE" name="919891705624668258464-0" :checked="selectedVariant.options.includes('GUAVA SUNRISE')" id="919891705624668258464colorguava-sunrise" type="radio">
_arrayEquals(v.options, ['GOLDCROWN']))" value="GOLDCROWN" name="919891705624668258464-0" :checked="selectedVariant.options.includes('GOLDCROWN')" id="919891705624668258464colorgoldcrown" type="radio">
_arrayEquals(v.options, ['ORCHID AFTERGLOW']))" value="ORCHID AFTERGLOW" name="919891705624668258464-0" :checked="selectedVariant.options.includes('ORCHID AFTERGLOW')" id="919891705624668258464colororchid-afterglow" type="radio">
_arrayEquals(v.options, ['ROUGE SUPREME']))" value="ROUGE SUPREME" name="919891705624668258464-0" :checked="selectedVariant.options.includes('ROUGE SUPREME')" id="919891705624668258464colorrouge-supreme" type="radio">
_arrayEquals(v.options, ['CORAL ROSE']))" value="CORAL ROSE" name="919891705624668258464-0" :checked="selectedVariant.options.includes('CORAL ROSE')" id="919891705624668258464colorcoral-rose" type="radio">
_arrayEquals(v.options, ['ESPRESSO RICHE']))" value="ESPRESSO RICHE" name="919891705624668258464-0" :checked="selectedVariant.options.includes('ESPRESSO RICHE')" id="919891705624668258464colorespresso-riche" type="radio">
_arrayEquals(v.options, ['LILAC LOVER']))" value="LILAC LOVER" name="919891705624668258464-0" :checked="selectedVariant.options.includes('LILAC LOVER')" id="919891705624668258464colorlilac-lover" type="radio">
_arrayEquals(v.options, ['MAHOGANY MOOD']))" value="MAHOGANY MOOD" name="919891705624668258464-0" :checked="selectedVariant.options.includes('MAHOGANY MOOD')" id="919891705624668258464colormahogany-mood" type="radio">
_arrayEquals(v.options, ['CREAMSICLE FIZZ']))" value="CREAMSICLE FIZZ" name="919891705624668258464-0" :checked="selectedVariant.options.includes('CREAMSICLE FIZZ')" id="919891705624668258464colorcreamsicle-fizz" type="radio">
_arrayEquals(v.options, ['PINK PETAL']))" value="PINK PETAL" name="919891705624668258464-0" :checked="selectedVariant.options.includes('PINK PETAL')" id="919891705624668258464colorpink-petal" type="radio">
_arrayEquals(v.options, ['ROSEWOOD BLUSH']))" value="ROSEWOOD BLUSH" name="919891705624668258464-0" :checked="selectedVariant.options.includes('ROSEWOOD BLUSH')" id="919891705624668258464colorrosewood-blush" type="radio">
_arrayEquals(v.options, ['NATURAL NECTAR']))" value="NATURAL NECTAR" name="919891705624668258464-0" :checked="selectedVariant.options.includes('NATURAL NECTAR')" id="919891705624668258464colornatural-nectar" type="radio">
_arrayEquals(v.options, ['PINK PROVOCATEUR']))" value="PINK PROVOCATEUR" name="919891705624668258464-0" :checked="selectedVariant.options.includes('PINK PROVOCATEUR')" id="919891705624668258464colorpink-provocateur" type="radio">
_arrayEquals(v.options, ['GOLDCROWN']))" value="GOLDCROWN" name="104299607203131424928-0" :checked="selectedVariant.options.includes('GOLDCROWN')" id="104299607203131424928colorgoldcrown" type="radio">