TIPS
Glasses Wearers This One's For You: Top Eye Makeup Tips To Achieve A Stunning Eye Look
June 18, 2021
by

Alina Bikmullina
by Amanda Etkind
If you wear glasses on the reg, you know the struggle is real when it comes to eye makeup. Mascara typically ends up on your lenses within moments of applying, and smokey eye shadow looks are typically a no-go. But instead of going bare-eyed, there are certain tips and tricks you can apply to ensure your eyes look SPEC-tacular (yes, we went there)  while still wearing frames. From eye shadow shade recommendations, to eyeliner application tricks (and more!), now you can frame your eyes without getting lost behind your glasses. Below are our tips for how to rock a major eye look while wearing your glasses. 
Choose Lighter Eye Shadow Shades
We love the look of a smokey eye, but sometimes too much eye makeup can start to look heavy behind a pair of lenses. Instead, stick to more neutral, light-catching shimmery shade to brighten up the area and bring luminosity to your lids. Since shimmer eyeshadow is universally flattering and won't look heavy on your eye, we suggest giving our Metal Leaf Shadow Pot  ($28) in shades Smashed Crystal (a sparkling champagne that flips baby pink), and Party Trick (a brilliant rose gold) a go. To apply, just press your finger into the pot and roll it across your lid, concentrating on the center. You'll love the foiled shimmering finish it gives. 
Apply A Colorful Liner
Don't let your eyes get lost behind your frames. Make them the focal point with a fun eyeliner shade. This trick draws attention to your eye shape allowing your glasses to act as a picture frame. To achieve this look, reach for our Dual Drama Liquid Eyeliner ($28) in any shade. The vibrant duochrome colors not only deliver high-impact color, but the shade-shifting hues catch the light in the most flattering way. Start by using the precision tip applicator at the inner corners, drawing a line that ends at the outer corners. Top off your lashes with a touch of mascara and you're all set. One thing to note: the thickness of your liner should directly correlate to the thickness of your frames, meaning the thicker the frames, the thicker your eye liner should be.
Concentrate Mascara At The Roots
Mascara is a major issue with glasses. Usually mascara lengthens your lashes which in theory is great, but not when the product ends up smearing on your lenses. Instead, pick a thickening or volumizing formula that's on the drier side, and concentrate it at the root. This will allow your lashes to appear fuller and thicker, without having the product end up all over your frames. 
When In Doubt Go With A Cat Eye
A cat eye is one of the sexiest liner shapes to create—and is universally flattering and customizable depending on your eye shape. To create your perfect fellinesque wing that's also glasses-friendly, we recommend the black end of our Dual Drama Liquid Eyeliner. When applying the glasses-friendly cat eye, it's best to keep the intensity of the line close to the lash line, but of course you can experiment with different angles and shapes of the flick to discover which is best for you. Another good tip: The bolder the frames, the bolder the liner. You could even try Euphoria-style graphic liner for an impactful on-trend look that flatters your frames, or go classic and channel your best Lisa Loeb. Alexa, play "Stay."
Balance Out Your Frames With A Bold Lip
Who says you have to choose a lip look over an eye look? Create a complementary full-face look by pairing your wicked wing with a bold statement making lip with our Threeway Solid Lip Oil ($28) in Fuschia Shock for a neon pink vibe, Scarlet Passion for a beautiful blue-based red, or Orange Rave if you're feeling a vibrant spicy orange hue. This shine-giving formula looks gorgeous on the lips with this creamy, nutrient-rich formula. What we love most about this technique is how it creates balance to your face so not one feature overpowers the other. Also, sometimes it's just fun to create a bold full-face look, amiright? 
We've given you the tips and tricks, now it's time for you to put them to the test. Tag us @deckofscarlet so we can see you rock your rims with an eye-catching look to match.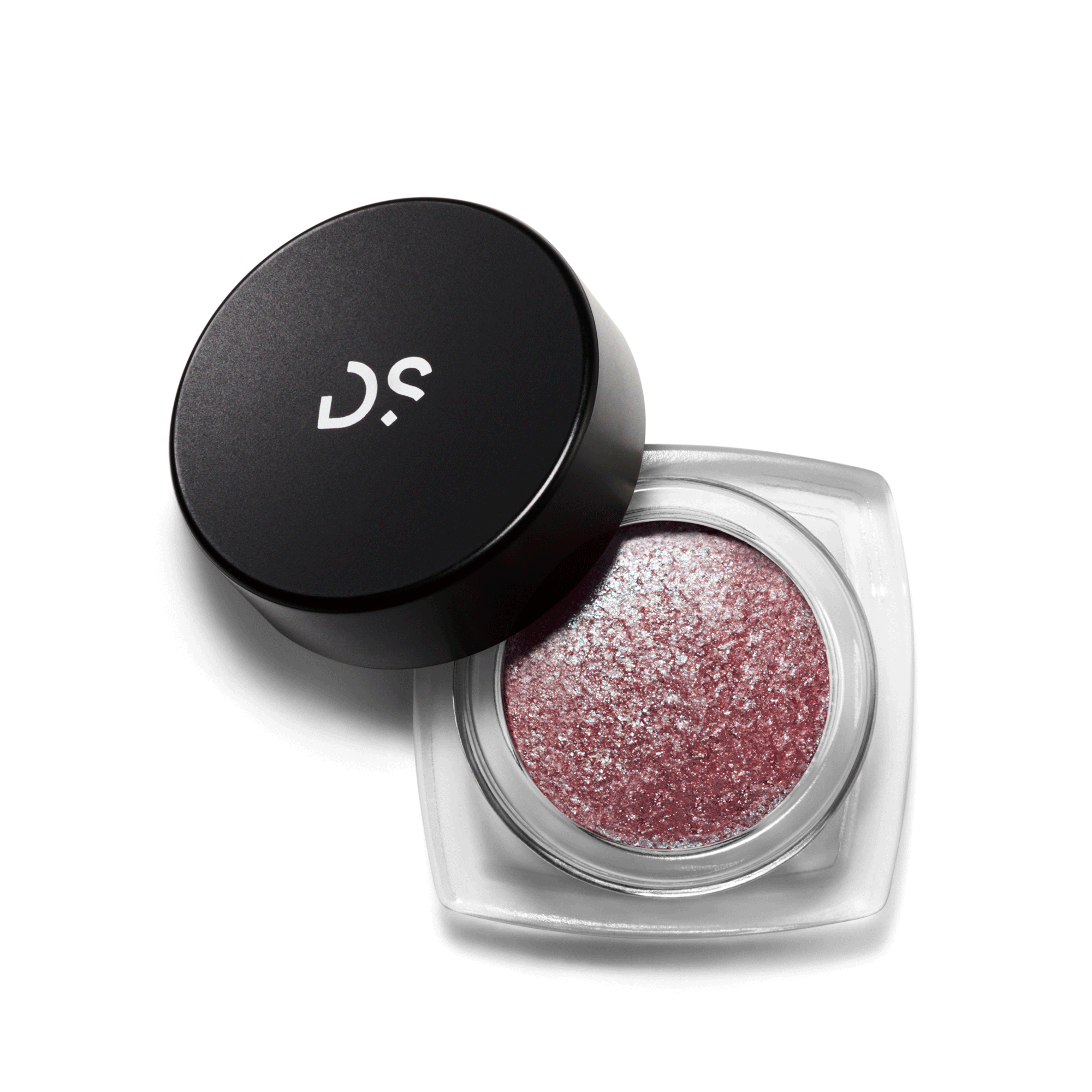 Metal Leaf Shadow Pot
in Shadow Pot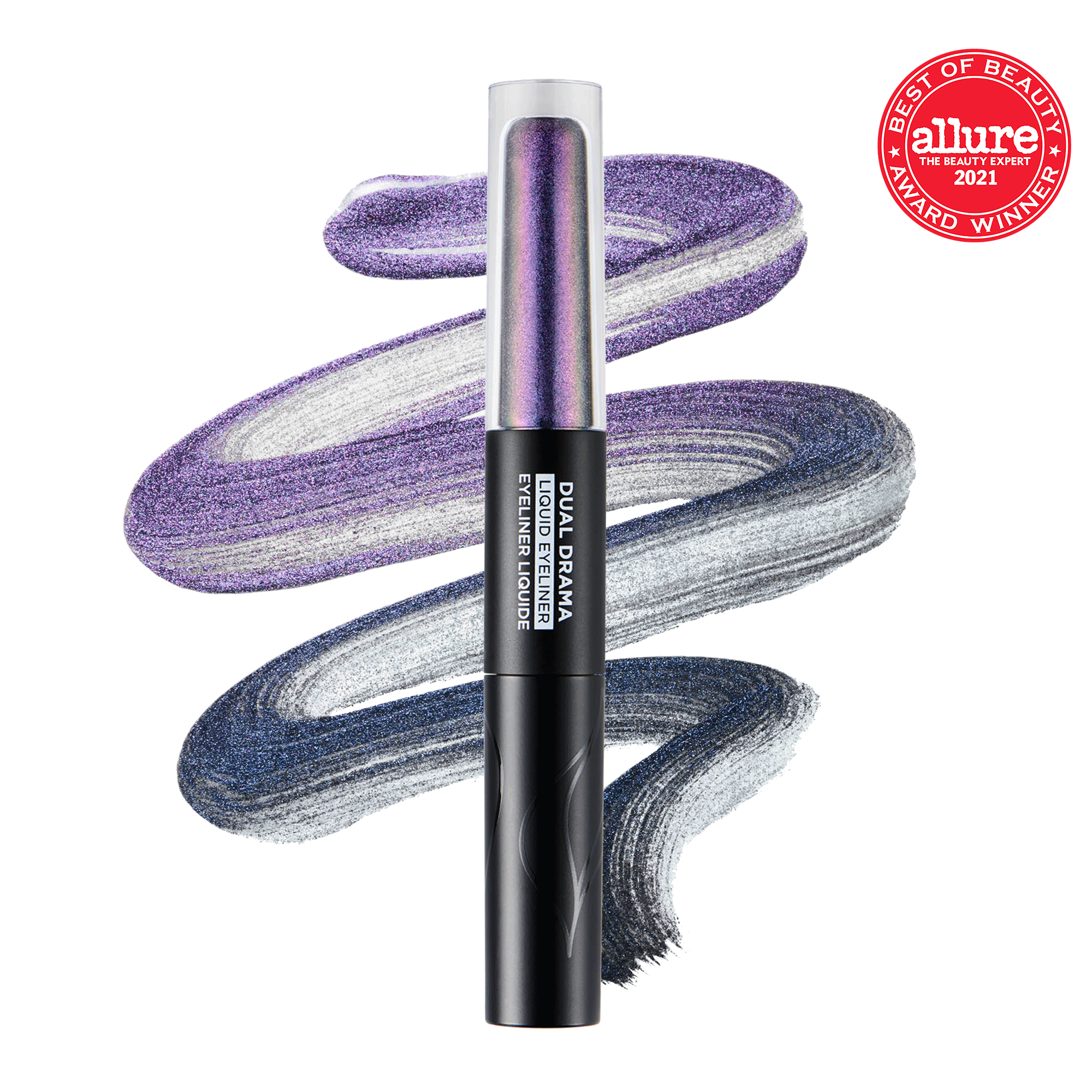 Dual Drama Liquid Eyeliner
in Eyeliner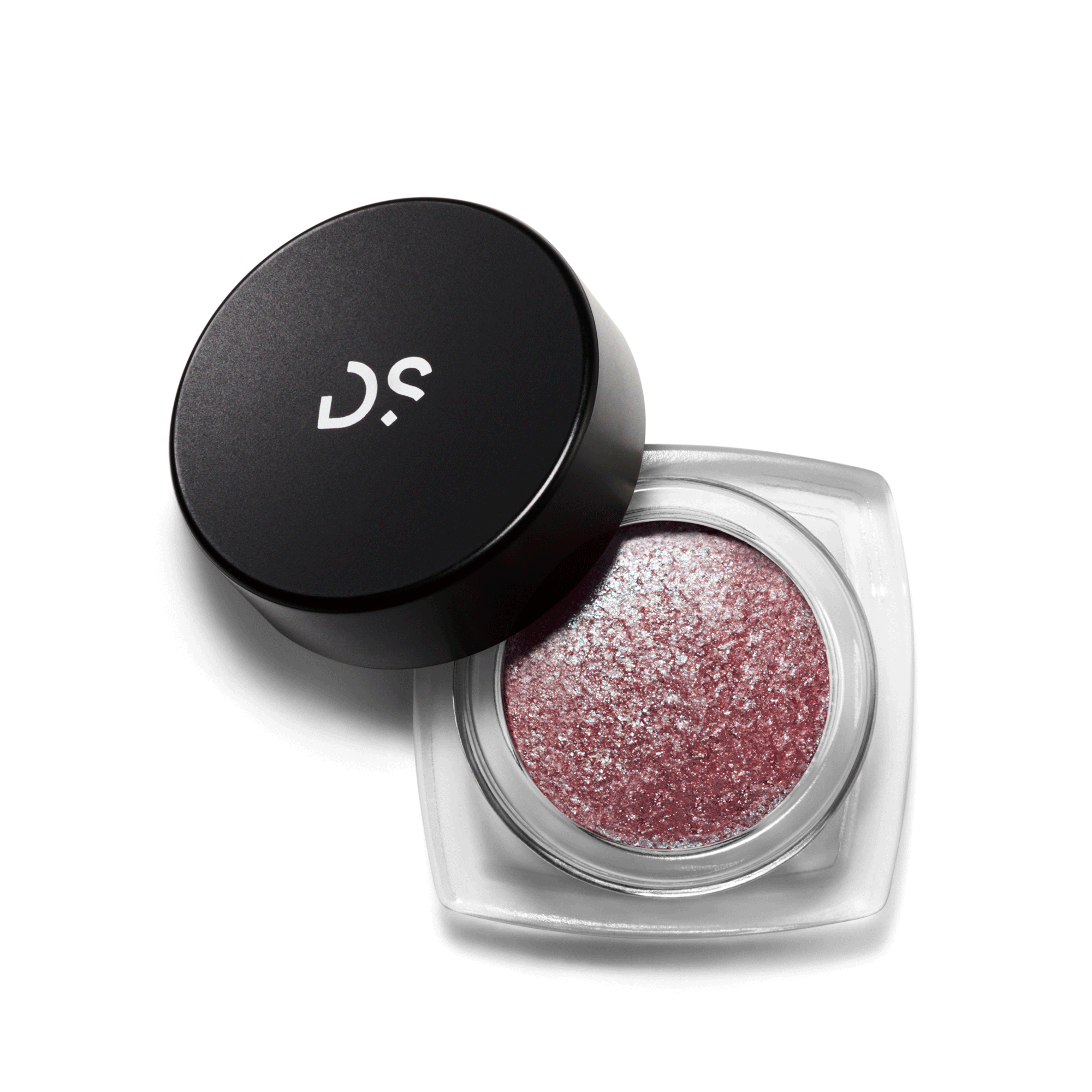 _arrayEquals(v.options, ['ALL OF THE LIGHTS']))" value="ALL OF THE LIGHTS" name="735295975987127427232-0" :checked="selectedVariant.options.includes('ALL OF THE LIGHTS')" id="735295975987127427232colorall-of-the-lights" type="radio">
_arrayEquals(v.options, ['MIC DROP']))" value="MIC DROP" name="735295975987127427232-0" :checked="selectedVariant.options.includes('MIC DROP')" id="735295975987127427232colormic-drop" type="radio">
_arrayEquals(v.options, ['SMASHED CRYSTAL']))" value="SMASHED CRYSTAL" name="735295975987127427232-0" :checked="selectedVariant.options.includes('SMASHED CRYSTAL')" id="735295975987127427232colorsmashed-crystal" type="radio">
_arrayEquals(v.options, ['NIGHT FEVER']))" value="NIGHT FEVER" name="735295975987127427232-0" :checked="selectedVariant.options.includes('NIGHT FEVER')" id="735295975987127427232colornight-fever" type="radio">
_arrayEquals(v.options, ['DISCO BALL']))" value="DISCO BALL" name="735295975987127427232-0" :checked="selectedVariant.options.includes('DISCO BALL')" id="735295975987127427232colordisco-ball" type="radio">
_arrayEquals(v.options, ['PARTY TRICK']))" value="PARTY TRICK" name="735295975987127427232-0" :checked="selectedVariant.options.includes('PARTY TRICK')" id="735295975987127427232colorparty-trick" type="radio">
_arrayEquals(v.options, ['MEGA WATT']))" value="MEGA WATT" name="735295975987127427232-0" :checked="selectedVariant.options.includes('MEGA WATT')" id="735295975987127427232colormega-watt" type="radio">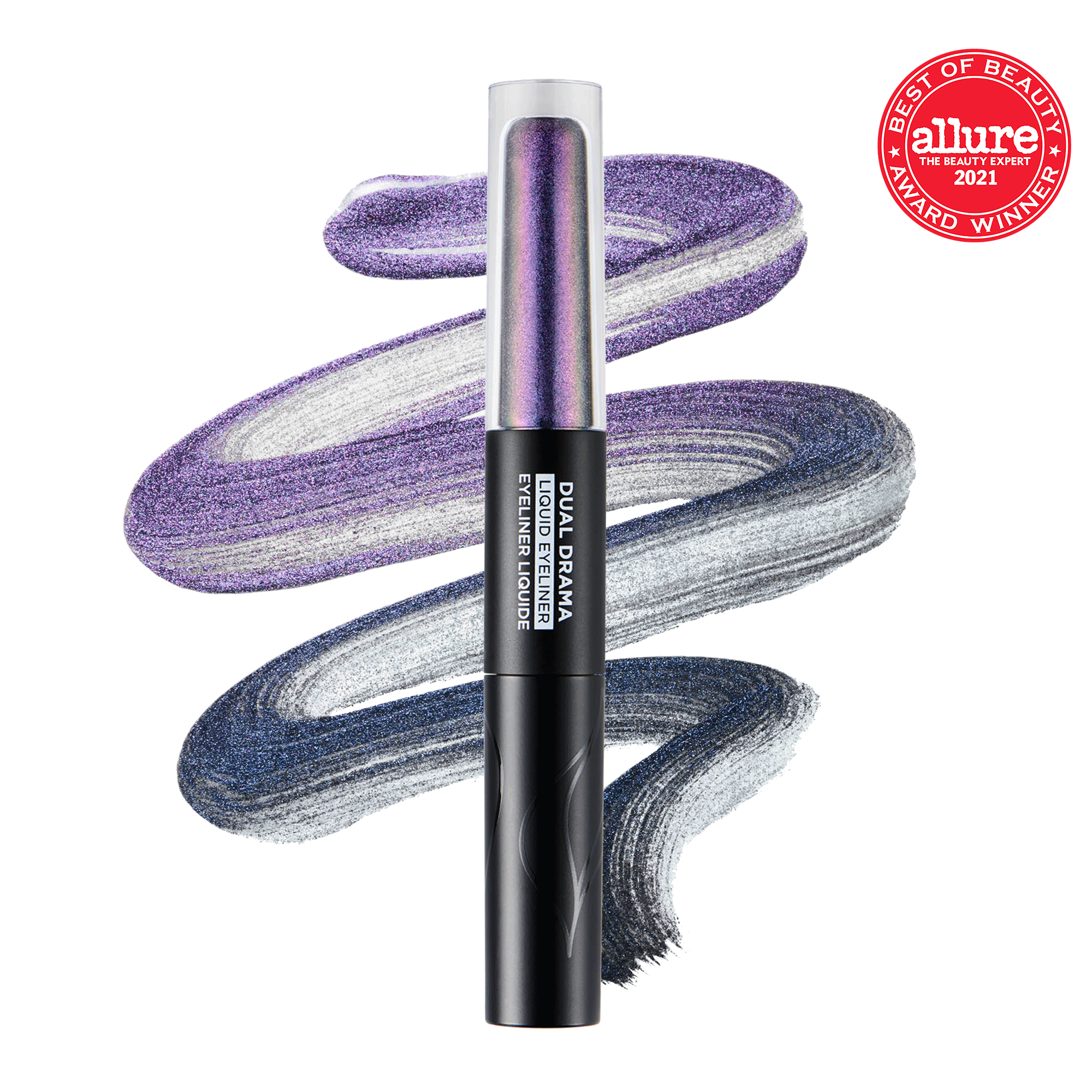 _arrayEquals(v.options, ['COSMIC RAYS']))" value="COSMIC RAYS" name="800840226620761587872-0" :checked="selectedVariant.options.includes('COSMIC RAYS')" id="800840226620761587872colorcosmic-rays" type="radio">
_arrayEquals(v.options, ['INTERSTELLAR']))" value="INTERSTELLAR" name="800840226620761587872-0" :checked="selectedVariant.options.includes('INTERSTELLAR')" id="800840226620761587872colorinterstellar" type="radio">
_arrayEquals(v.options, ['RETROGRADE']))" value="RETROGRADE" name="800840226620761587872-0" :checked="selectedVariant.options.includes('RETROGRADE')" id="800840226620761587872colorretrograde" type="radio">
_arrayEquals(v.options, ['SOLAR FLARE']))" value="SOLAR FLARE" name="800840226620761587872-0" :checked="selectedVariant.options.includes('SOLAR FLARE')" id="800840226620761587872colorsolar-flare" type="radio">