TIPS
5 Makeup Tips For Looking Glam While Wearing A Face Mask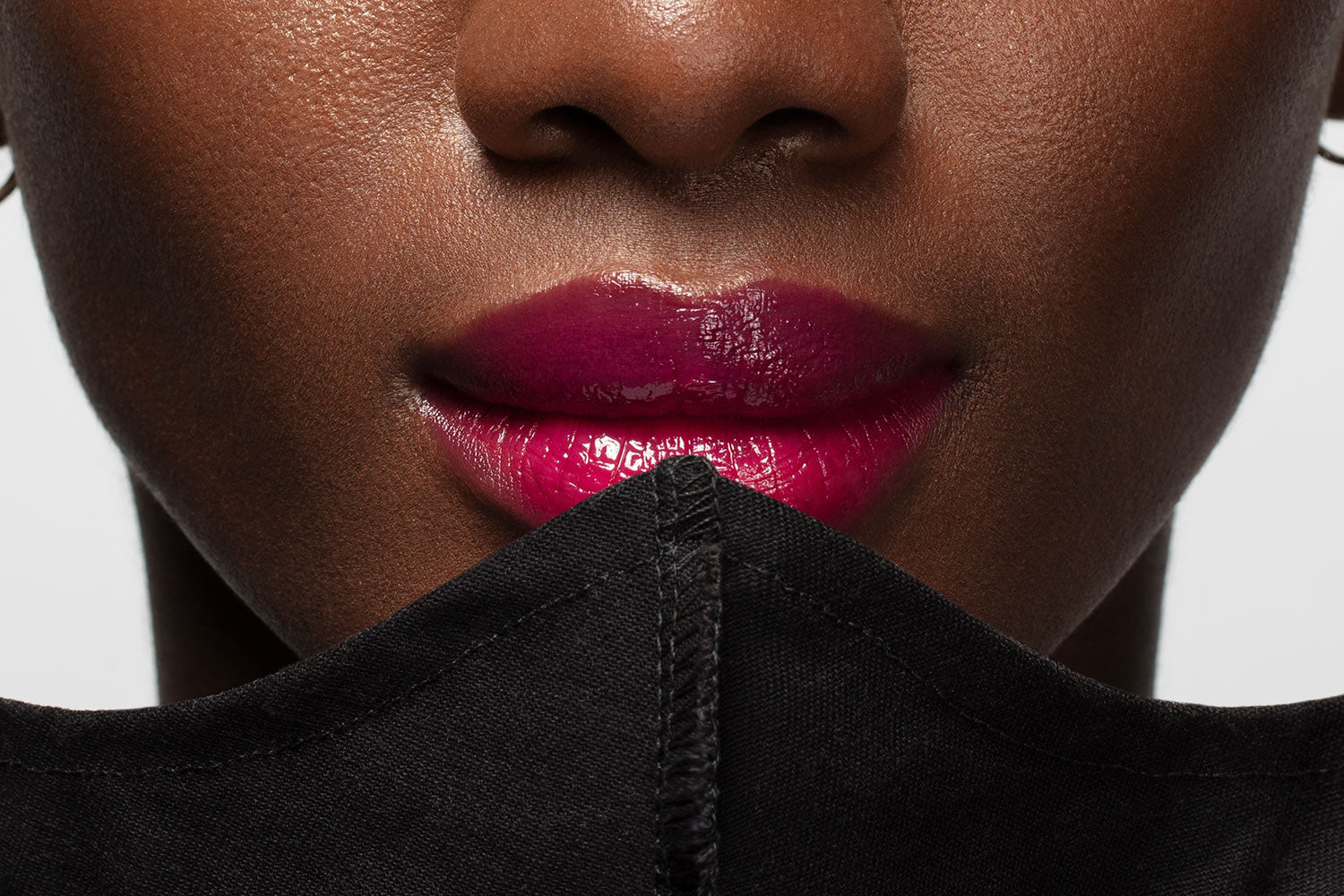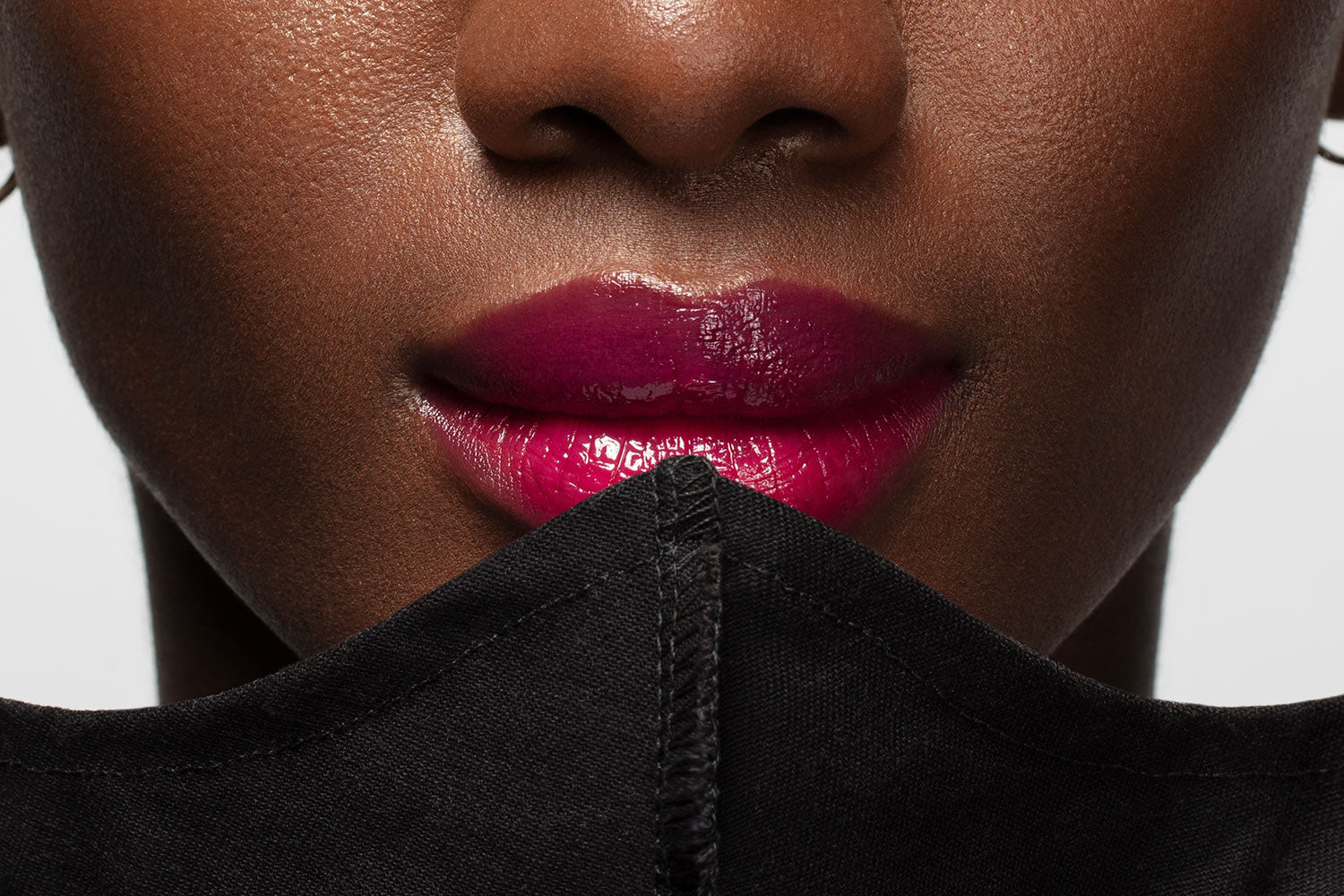 February 13, 2021
by

Alina Bikmullina
by Amanda Etkind
In today's world, stepping outside in a face mask has become the new normal. But since half of our features are covered by this protective accessory, our makeup routines have needed to pivot. Regardless of whether you fall into the category of full glam all day errday or you have a more pared down approach to makeup, one thing is clear: no longer can we swipe on lipsticks or buff on foundation without worrying if it will end up on the inside of our masks. Because of this unfortunate circumstance going makeup-free most days or keeping makeup to a bare minimum may seem like the only option. But we're here to ease your mind—and your makeup bag—you can absolutely still rock a glam look while wearing a face mask. Intrigued? Keep scrolling to learn our best tips and tricks for applying makeup so you can look glamorous and gorgeous while wearing a face mask. 
Apply An Eye-Catching Eye Shadow 
Since the lower half of your face is covered with a mask—it's time to let your eyes do the talking. While you may or may not be an eyeshadow aficionado, it's easy to create a stunning eye look with a multidimensional eyeshadow formula. Need a rec? Our METAL LEAF Shadow Pots are the perfect product to take your eye look to the next level. The hybrid formula features a cream putty-like texture that's super easy to apply and it won't fade, flake, or budge - so you don't have to worry about it moving throughout the day. Plus, the versatile formula allows for customization when it comes to intensity. If you want a more couture, leaf-like look tap your finger into the pot, then press and roll across your lids. If you're in the mood for a metallic sheen just swipe the formula across lids with a clean finger. You can also layer your favorite shades to create a variety of subtle to stand out looks.
Shape Up Your Brows
They say brows are the picture frames of your face— they help create structure and definition. Since your eyes will likely be the focal point of your look, shaping, filling, and setting your brows helps make them pop even more. Sculpt your arches into a masterpiece with our all-in-one Over-Arching Brow Kit. Start by combing your brows upwards to see if you have any sparse spots that need to be filled. Then fill in those areas (or all over to create a bolder brow) with the pencil and the shaping powder. Just make sure to use small short strokes that mimic the look of real brow hairs. Top it off with the brow setting balm and they're set (literally). 
Bronze Up Your Face 
Contouring is our favorite trick to sculpt our cheeks, jawline, chin, and nose. But it can be a waste of time when wearing a mask seeing as the majority of our faces are hidden. If you feel naked without adding some color to your cheeks we don't blame you. Rather than skipping it altogether, try adding some light definition to your face with our bronzing technique. This way, you're still giving your skin a bit of color without any demarcation lines when you remove your mask. Try our foolproof, sprayable [MIST]AKE PROOF Bronzer paired with our DOUBLE TAKE Face Brush to give your skin that healthy-looking bronze-y boost that is typically made in your tropical vacay dreams. Just shake well (and we mean well!), spray on your brush, and sweep across the high points where the sun would naturally hit like your hairline, temples, and cheeks. 
Line and Define 
Just like shapewear gives your body the support you crave, eyeliner does the same thing for your eyes. It lifts, defines, and amplifies what you've already got. After applying your eyeshadow, line your upper lash line and waterline with our award-winning Dual Drama Liquid Eyeliner's classic inky noir end. This trick will instantly draw other people's eyes to yours—especially when you're strutting by them in the grocery aisle (where else are we headed these days?). 
Boost Your Glow With Highlighter 
Love a good glow moment? Us too. But wearing a mask can get in the way of it—unless you know exactly how—and where— to apply. Instead of sweeping highlighter on your chin, cheeks, nose, and chin, try concentrating your highlighter of choice at the top of your cheek bones and blend it slightly below where the mask hits your cheek. This way, you'll get the most impact where people will actually see it. When choosing a highlighter formula, try doubling up on textures. First, place a liquid or cream down to impart a dewy radiance, then top off with a smooth powder for a dose of glow and staying power. The best part? This trick helps to set your highlighter underneath the mask in place so it doesn't rub off too much or slip around.
We'd be lying if we said we didn't miss our typical face beat routines, because we definitely do, but we're putting all of these tips and tricks to good use daily.