TIPS
How to Create the Perfect Cat-Eye, Straight from Makeup Artist Etienne Ortega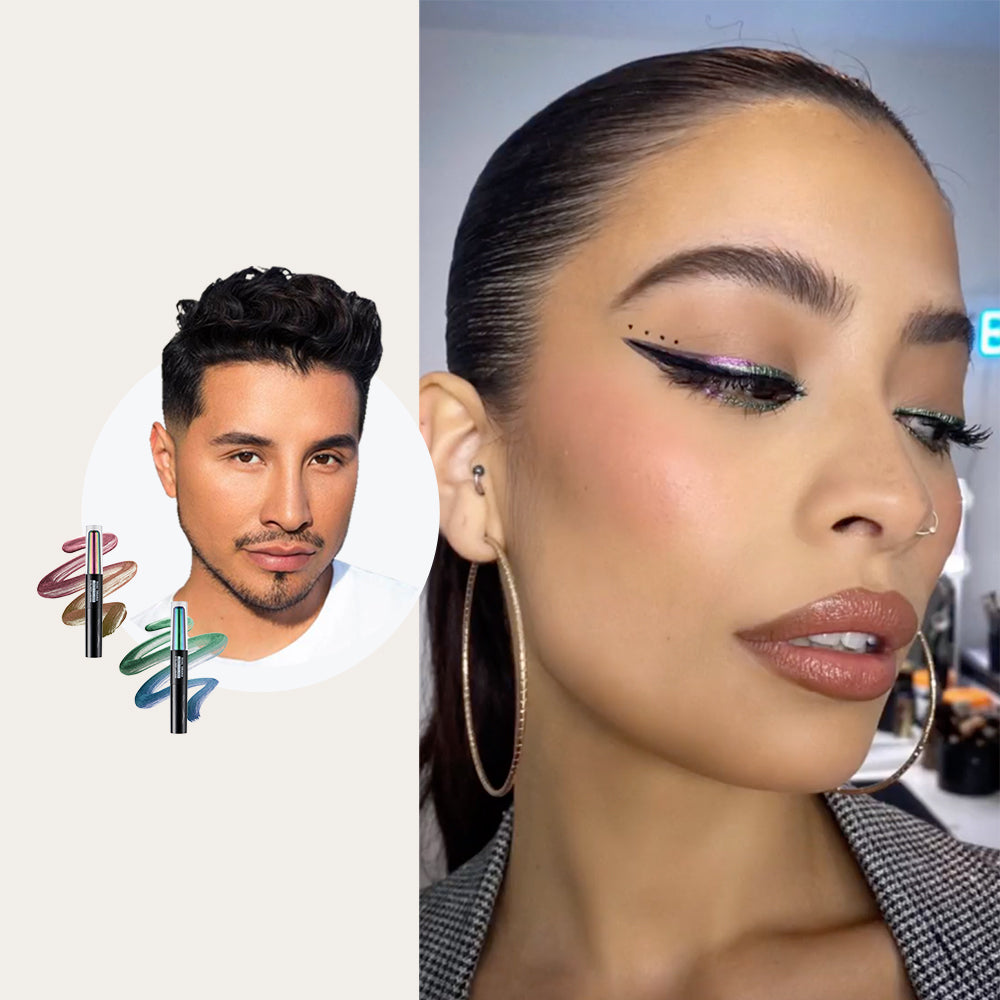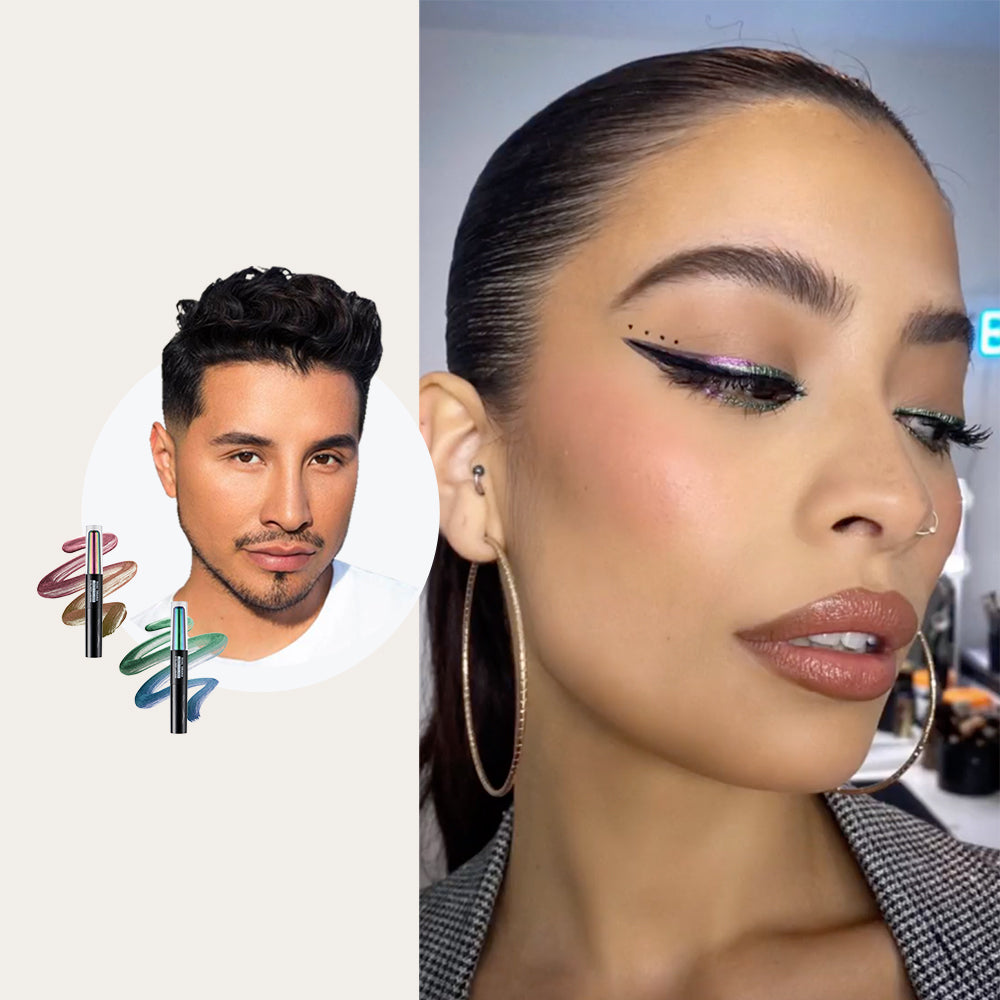 May 18, 2021
by

Alina Bikmullina
Want to know how to recreate that magazine cover cat eye makeup, or have celebrity-esque glowing skin? Watch and learn from one of the best—celebrity makeup artist Etienne Ortega, who has worked with Nicki Minaj, Christina Aguilera, and the Kardashian family, to name a few of his famous clients. 
We partnered with Ortega for the launch of our Dual Drama Liquid Eyeliner, and we're excited to share his tips on how to achieve a dramatic cat-eye in just a few easy steps.
Create the Perfect Cat-Eye
STEP 1: Use the bold black side of the Dual Drama Liquid Eyeliner, Dark Matter, to create a cat eye that is thin on the inner corner, and gets thicker towards the outer corner. Pro tip: Don't start extending the thickness of your eyeliner too early, you risk your eye looking hooded. 
STEP 2: Next, use the Interstellar shade on the inner part of the eye right above the black liner and along the inner bottom lash line. This gorgeous shade shifts from vibrant teal to cobalt blue depending on where the light hits. 
STEP 3: To add a little more color, follow up with Retrograde on the top and bottom of the black liner on the outer part of the eye. Retrograde is our rosey plum that shimmers to a gorgeous golden olive.
STEP 4: To finish the eye, add four small dots using Dark Matter right above the Retrograde shade to give it an intergalactic look. 
Achieve a Sunkissed Glow
STEP 1: Spray the [MIST]AKE PROOF Blush - our sprayable formula that instantly blurs over pores and imperfections for an airbrushed finish - onto the back of your hand then pick it up with the Double Take Face Brush. Swirl around the high points of your cheeks with the angled end, and blend outward with the fluffy end. 
STEP 2: To complete the look, apply Threeway Solid Lip Oil in Nude Ambition to your lips for a touch of natural color that keeps the focus on your eyes.
Ready to recreate Etienne's cat eye technique? We'd love to see your results! Tag us on Instagram @deckofscarlet for a chance to be featured.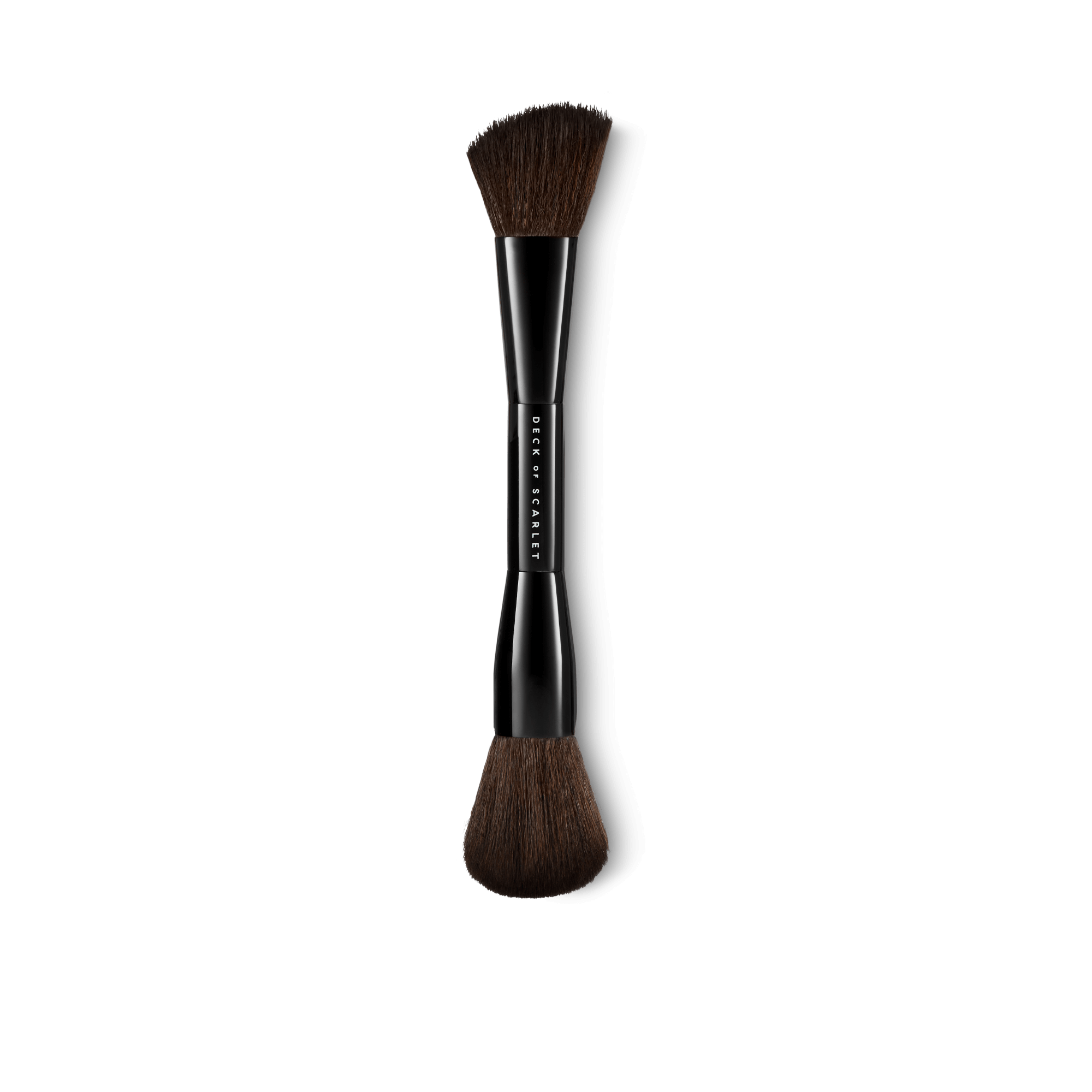 Double Take Face Brush
in Brush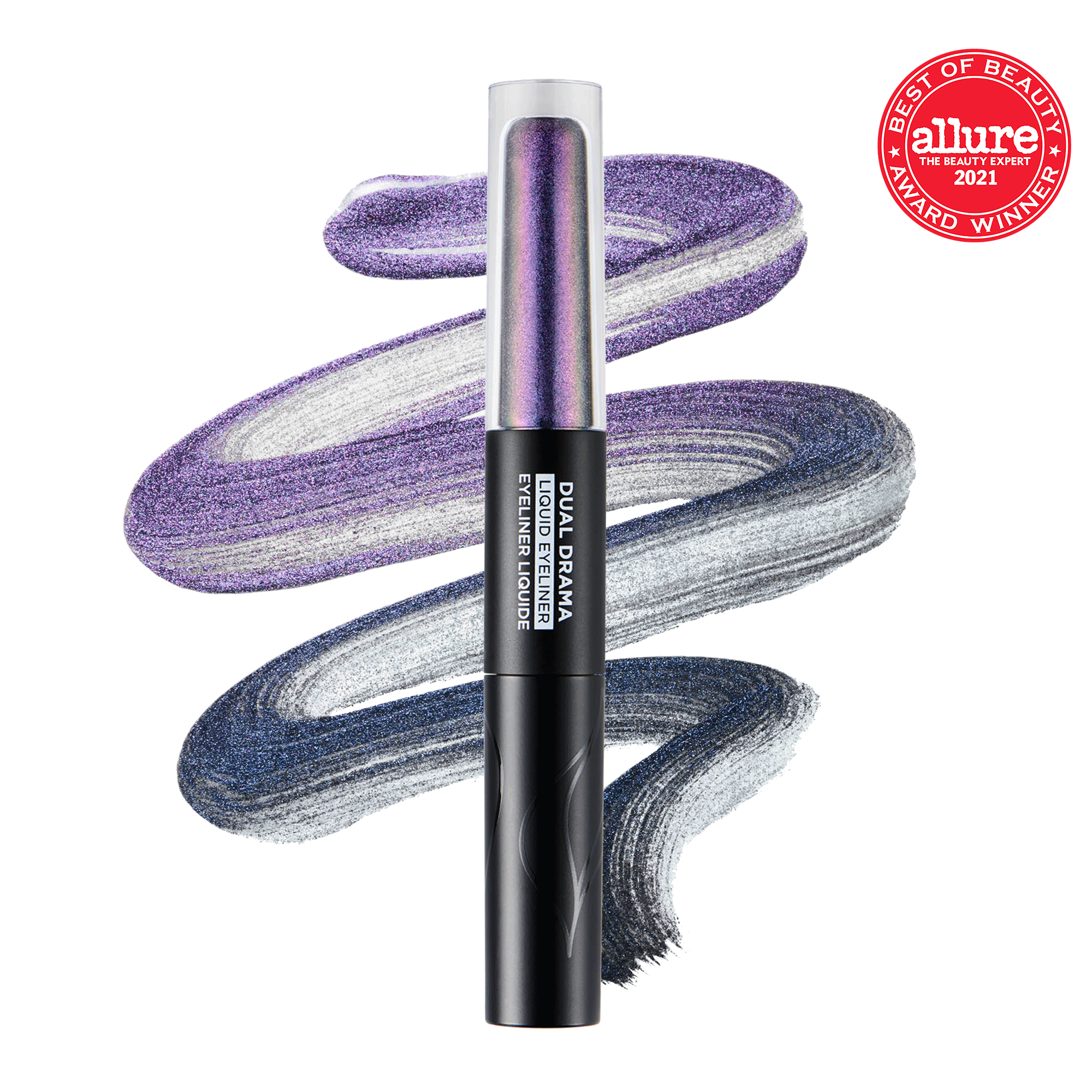 Dual Drama Liquid Eyeliner
in Eyeliner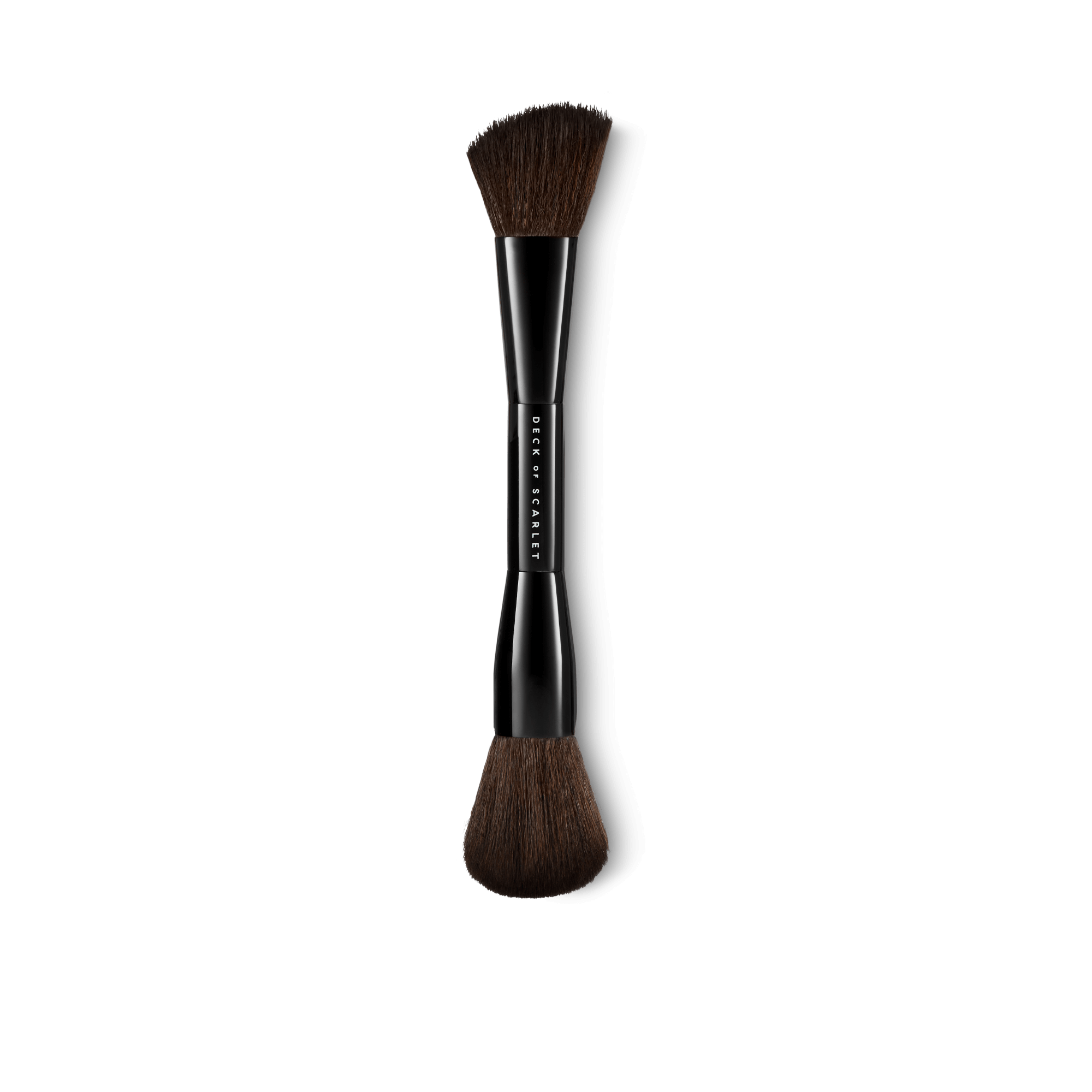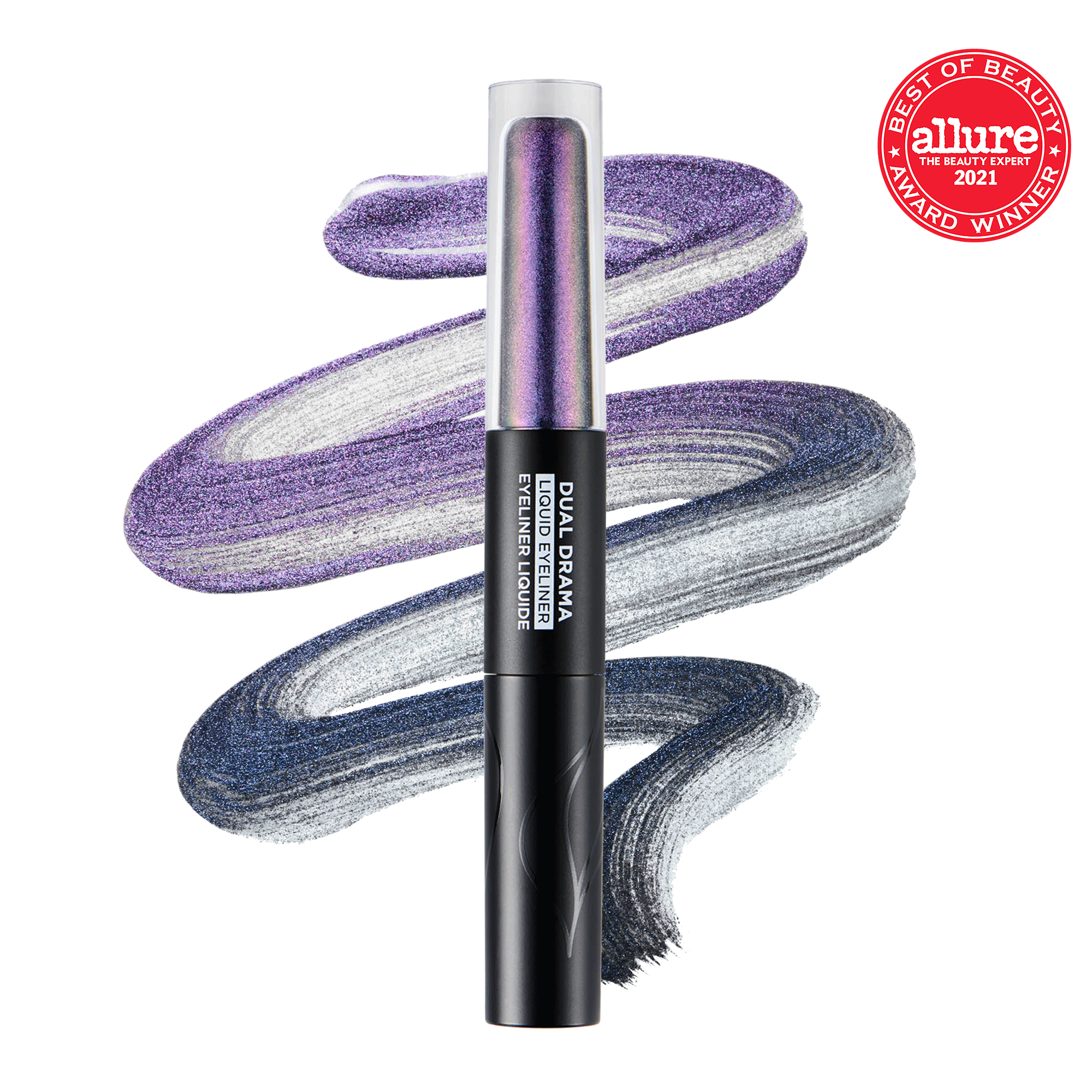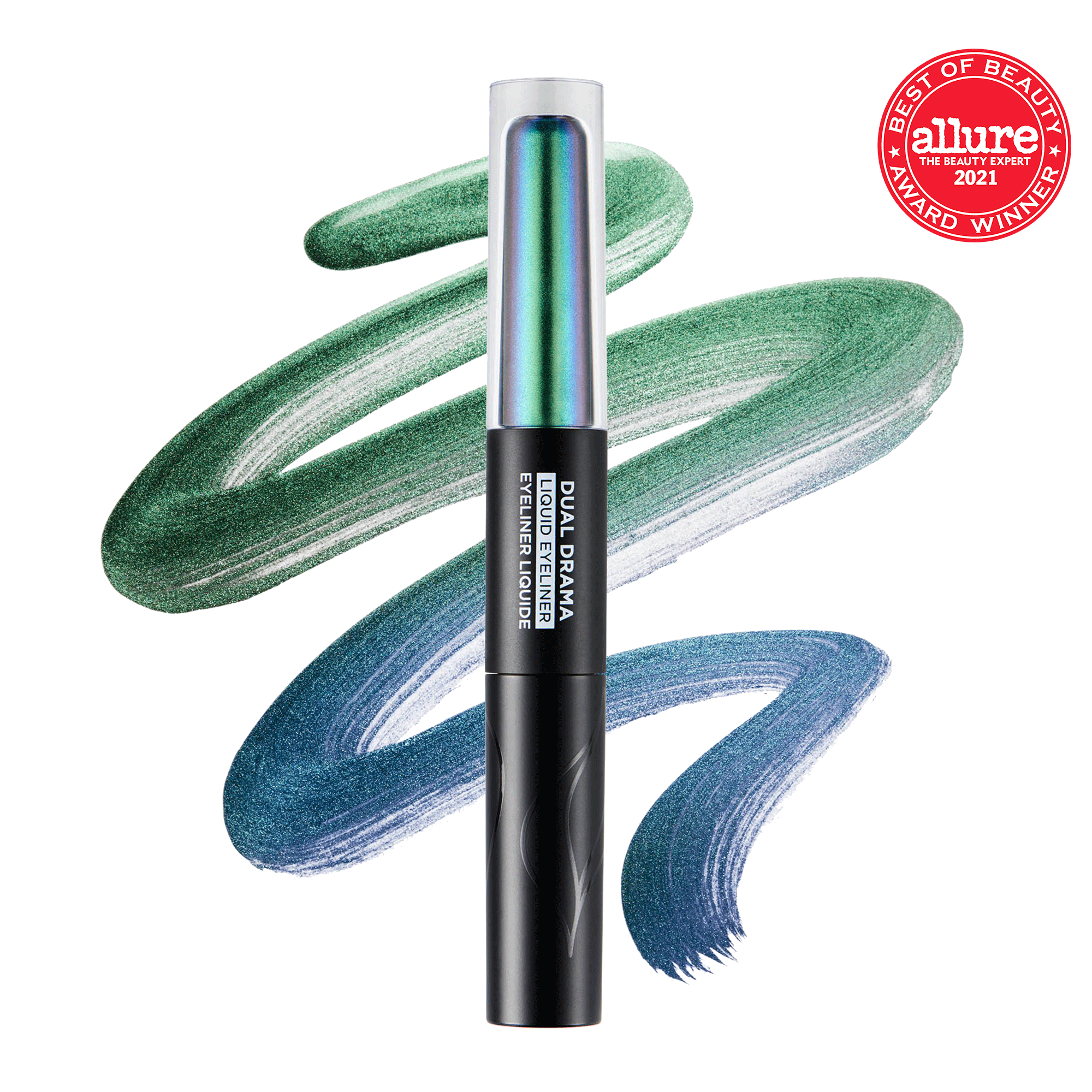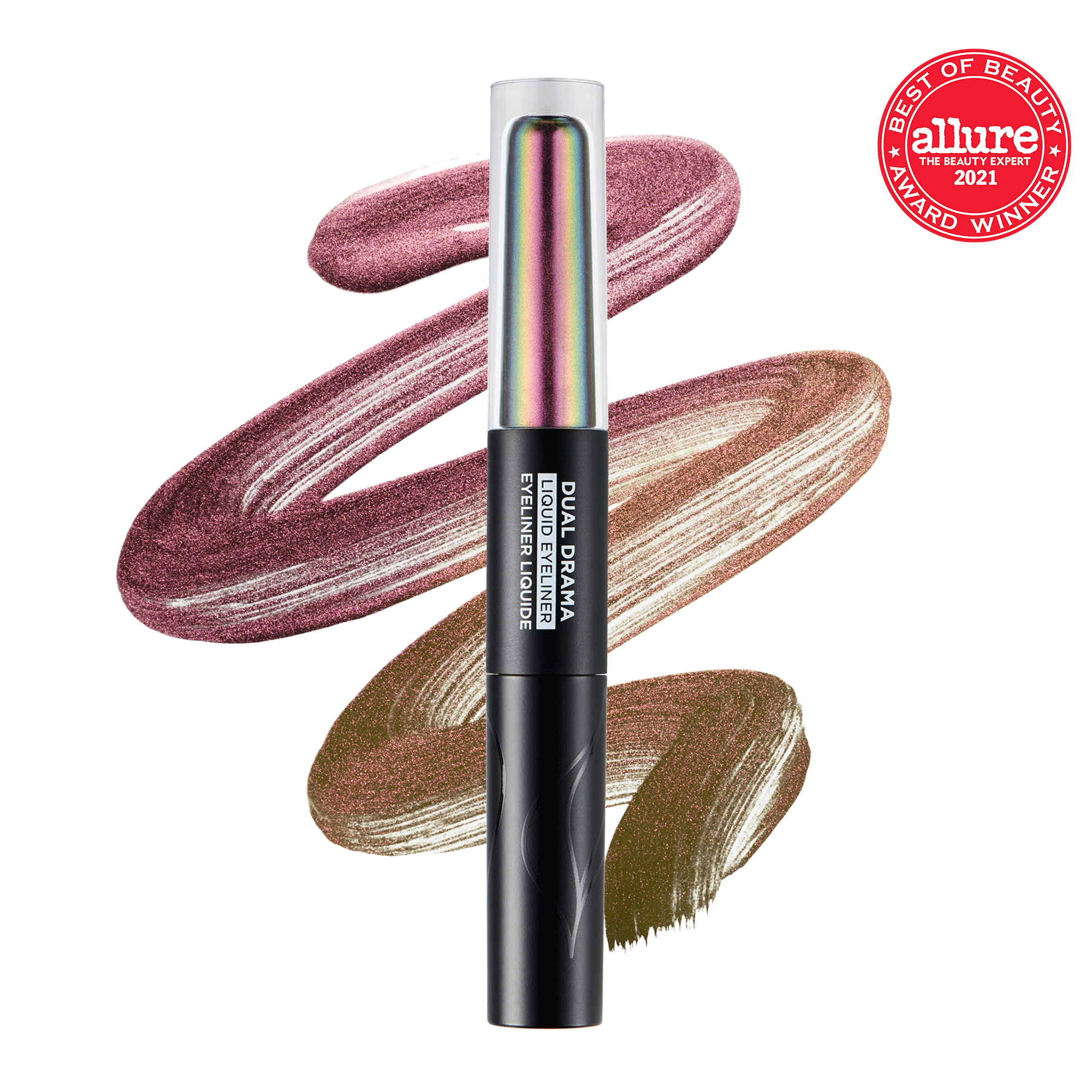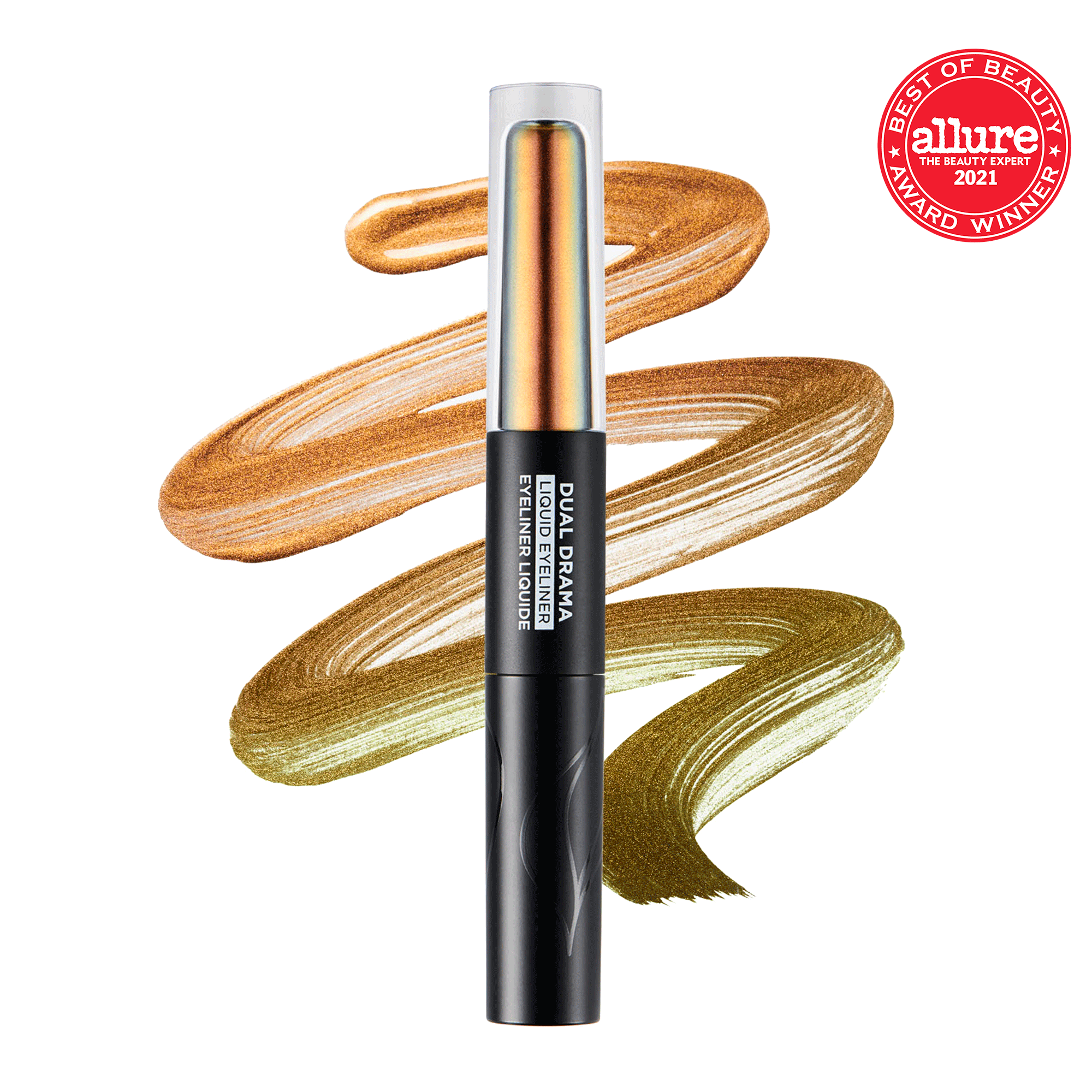 _arrayEquals(v.options, ['COSMIC RAYS']))" value="COSMIC RAYS" name="210057186620761587872-0" :checked="selectedVariant.options.includes('COSMIC RAYS')" id="210057186620761587872colorcosmic-rays" type="radio">
_arrayEquals(v.options, ['INTERSTELLAR']))" value="INTERSTELLAR" name="210057186620761587872-0" :checked="selectedVariant.options.includes('INTERSTELLAR')" id="210057186620761587872colorinterstellar" type="radio">
_arrayEquals(v.options, ['RETROGRADE']))" value="RETROGRADE" name="210057186620761587872-0" :checked="selectedVariant.options.includes('RETROGRADE')" id="210057186620761587872colorretrograde" type="radio">
_arrayEquals(v.options, ['SOLAR FLARE']))" value="SOLAR FLARE" name="210057186620761587872-0" :checked="selectedVariant.options.includes('SOLAR FLARE')" id="210057186620761587872colorsolar-flare" type="radio">