TIPS
Capricorn Queens, Here's The Perfect Makeup Look According To Your Zodiac Sign
January 27, 2022
by

Alina Bikmullina
by Amanda Etkind
Whether you check Co-Star app every day or simply know the basics of Astrology (shoutout to Susan Miller), chances are you're somewhat interested in horoscopes, and how it impacts how you feel, act, and function on a daily, weekly, and yearly basis. You see every zodiac sign possesses certain personality traits based on exactly where the stars and planets were positioned at the time of your birth. But beyond just being a fun way to dig deep into the depths of your personality and true self, it can help guide your fashion and beauty choices, specifically your makeup. In this new series, we'll share makeup looks that represent the special traits of each zodiac sign—with Deck Of Scarlet products to match. Because who says your makeup look can't be written in the stars?
This month, we're giving Capricorn queens the chance to show off their star-inspired look. This earth sign is ruled by Saturn, the planet of discipline meaning capricorns are total badasses in work, life and love. They're professional, quick-witted, and love to take the reins in any and every situation. They're always willing to go the extra mile and never leave a task incomplete. That's why we love the idea of a fierce cat eye combined with a piercing red lip. Read on to learn how to recreate the look all on your own. 
CREATE A FELINE FLICK
Eye contact is how you command the room, Capricorns. So why not amplify your sensational stare with a fierce feline flick that speaks volumes all on its own. Using our Dual Drama Liquid Eyeliner ($28), you can create an inky black cat eye in just a few flicks. The formula is even transfer-proof, so it won't budge all day or night long. Start by dragging a line across your upper lash line, winging it out as you reach the crease. Go back and fill in any sparse spots. Finish off your mesmerizing eye look with an ultra-black mascara. 
SUBTLY CONTOUR YOUR CHEEKBONES
The eyes and lips may be the star of your look, but that doesn't mean you shouldn't also emphasize your killer cheekbones. Accentuating your cheekbones balances out the strong eye and lip to create a cohesive look. Reach for our [Mist]ake Proof Bronzer ($36) in a shade that's two shades darker than your natural complexion. Illicit and Tantric shades work best for fair to medium skin tones while Carnal and Untamed shades are made for deeper complexions. To get started, vigorously shake  the bottle, then spray the formula onto the Double Take Face Brush ($32) or a beauty sponge of your choice. Draw a precise line starting slightly below the tops of your cheekbones, stopping once you get to the outer corners of your eyes. Lastly, blend the color out to ensure it looks air-brushed. 
SWIPE ON A CLASSIC BLUE-BASED RED
Show off your over-the-top personality with a bold and badass red lip.  We love our classic blue-based red aptly named Scarlet Passion from our Threeway Solid Lip Oil ($28) offerings. This multitasking 3-in-1 lip product is perfect for Capricorns,  since it's an overachiever in and of itself. It acts as a lip oil, gloss and lipstick all in one.  

Capricorn baddies, share your Deck Of Scarlet makeup look with us on Instagram @DeckOfScarlet so we can see how TKTK.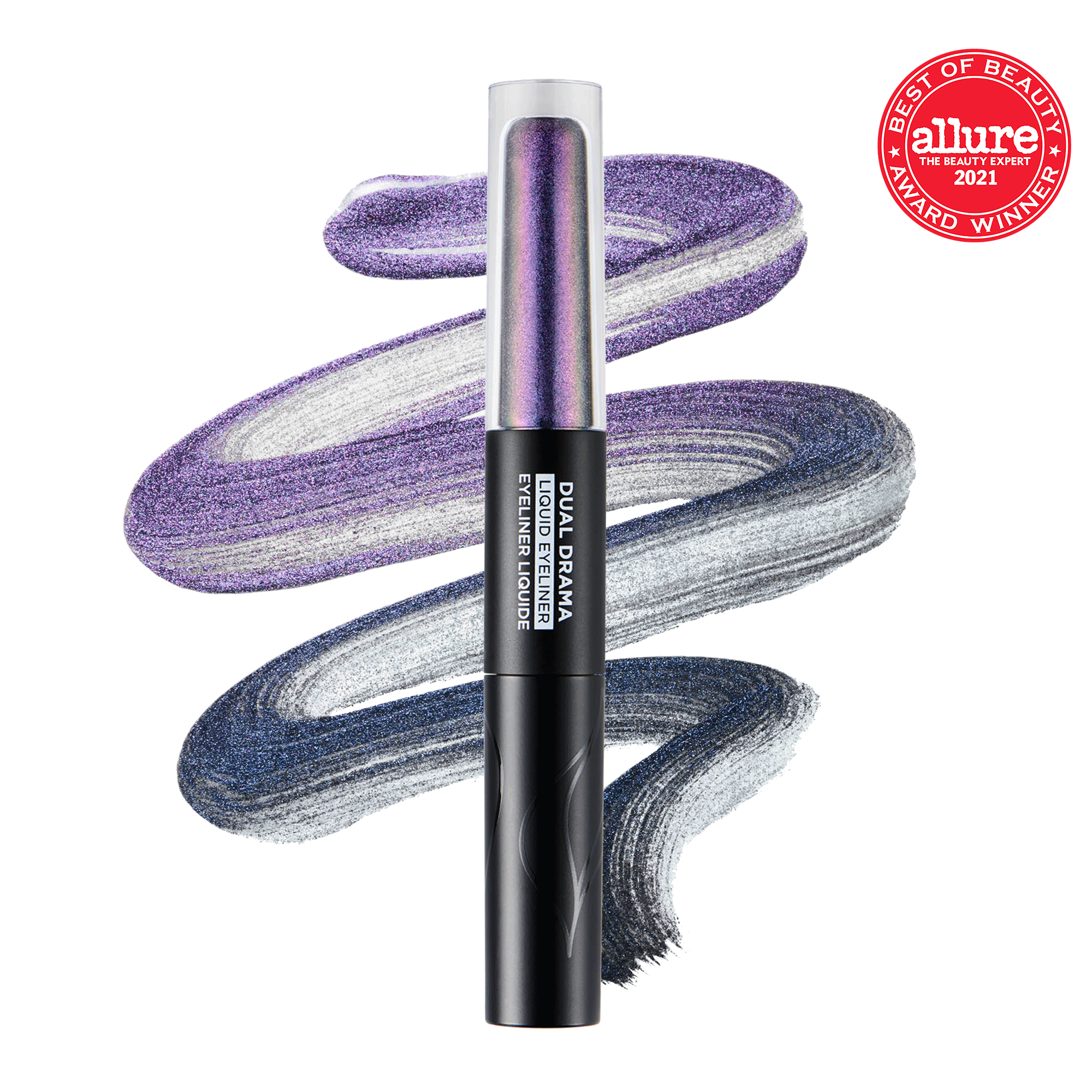 Dual Drama Liquid Eyeliner
in Eyeliner
Threeway Solid Lip Oil
in Lip Oil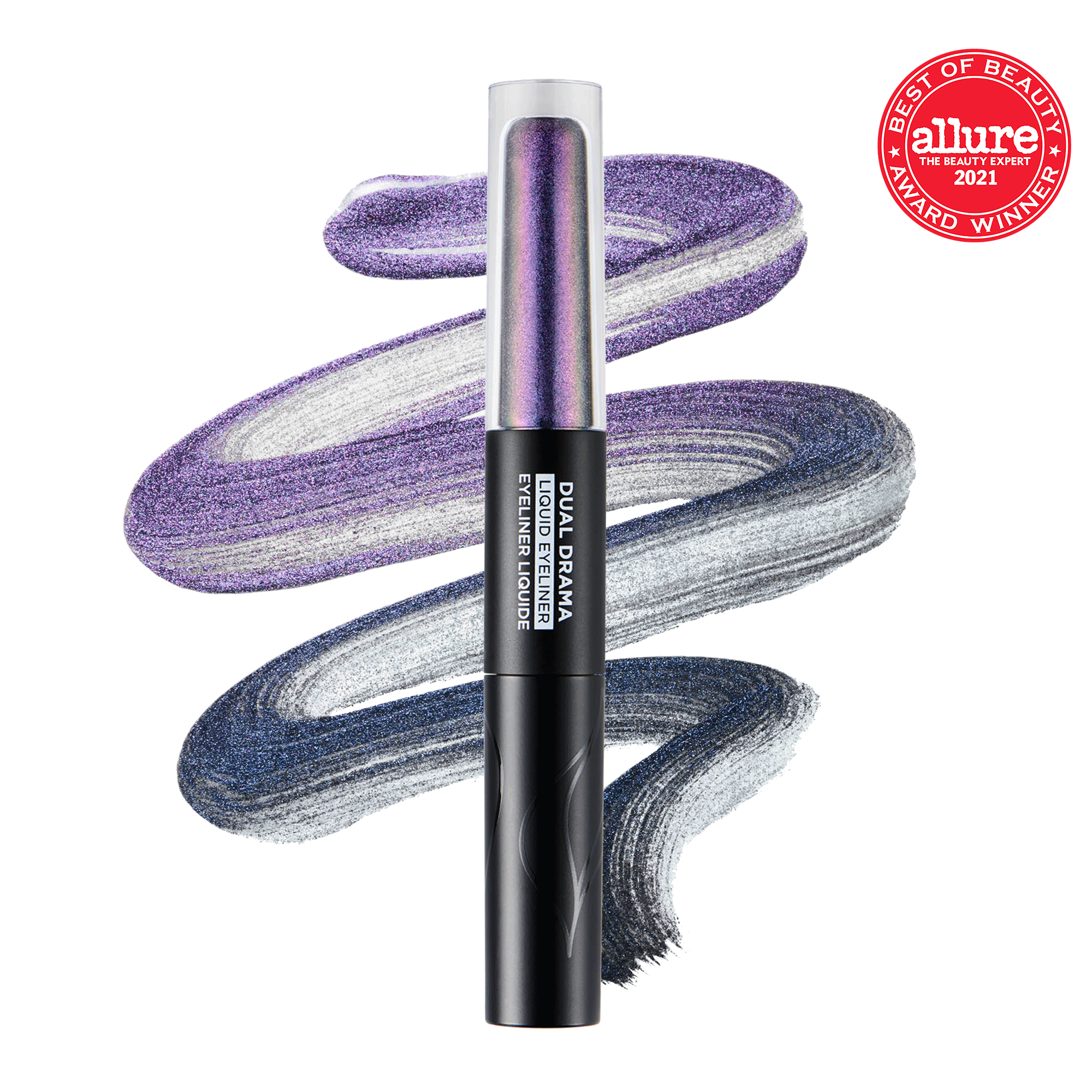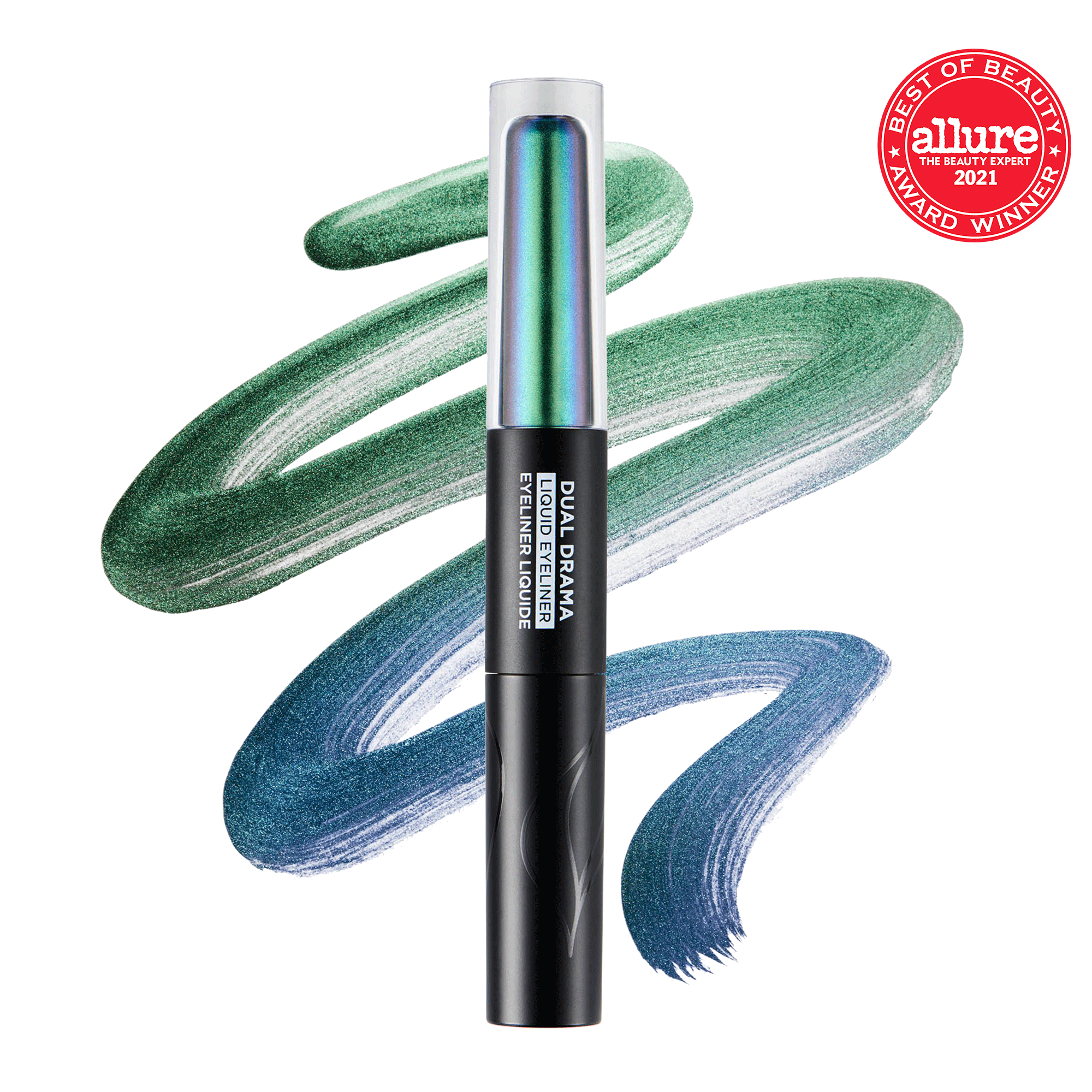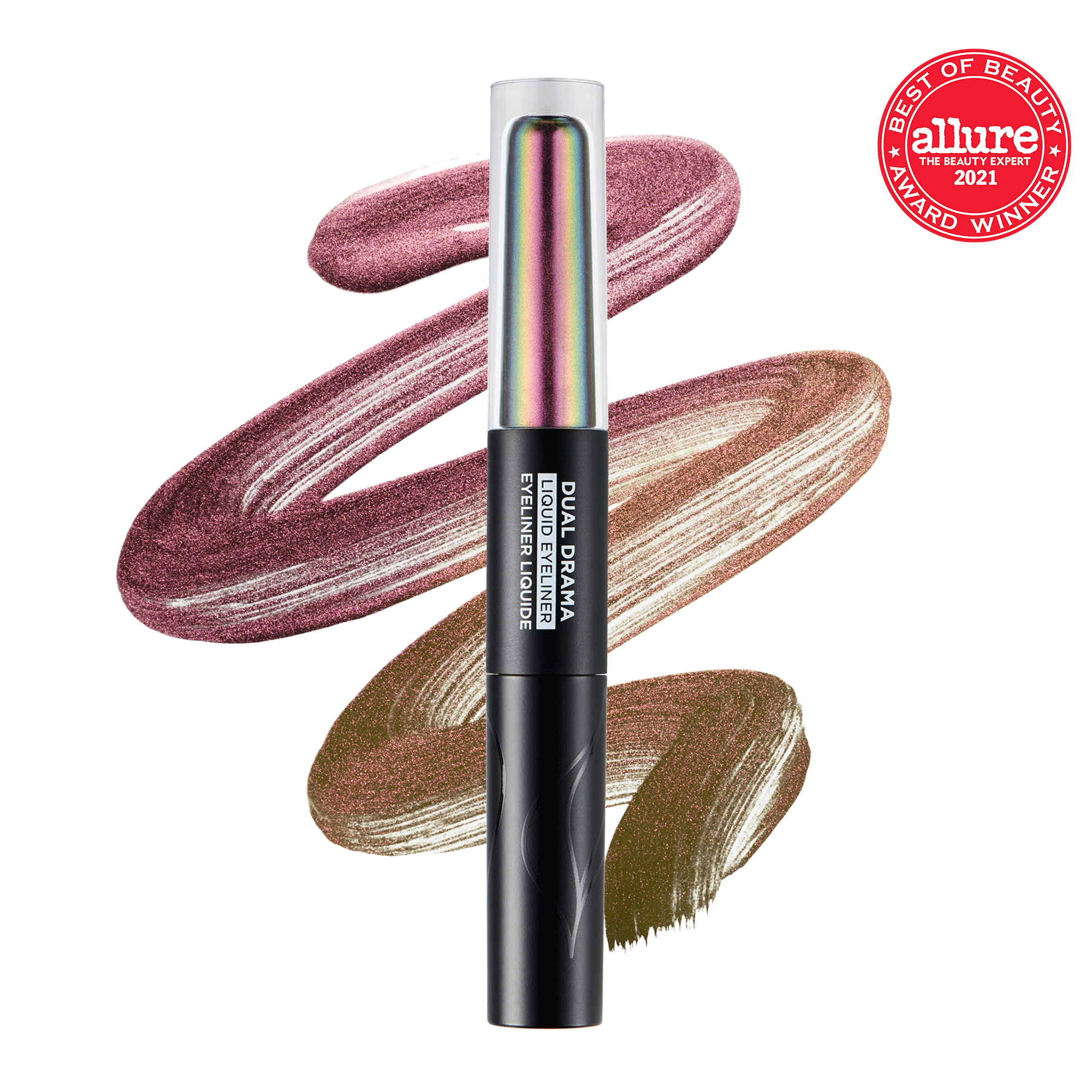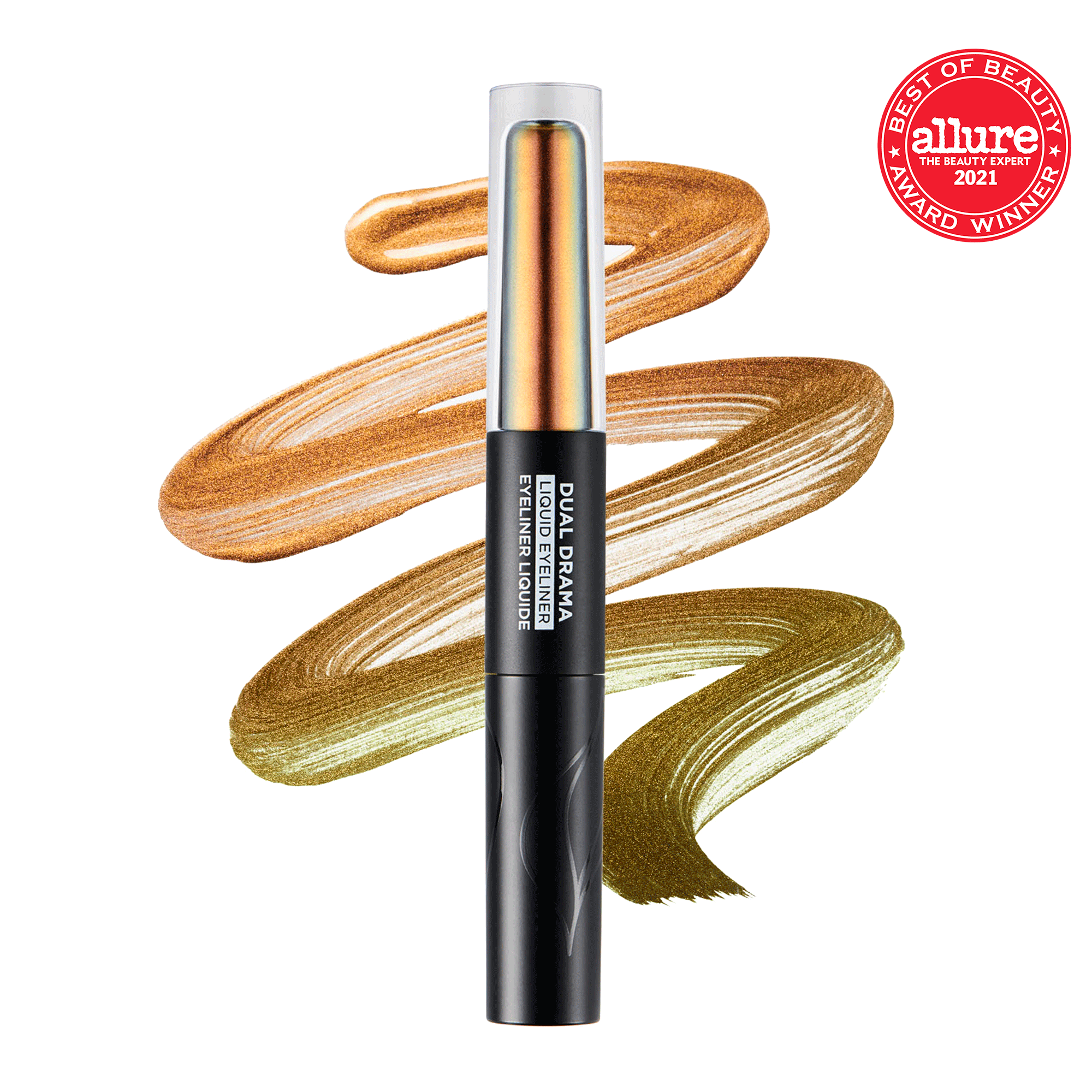 _arrayEquals(v.options, ['COSMIC RAYS']))" value="COSMIC RAYS" name="135716596620761587872-0" :checked="selectedVariant.options.includes('COSMIC RAYS')" id="135716596620761587872colorcosmic-rays" type="radio">
_arrayEquals(v.options, ['INTERSTELLAR']))" value="INTERSTELLAR" name="135716596620761587872-0" :checked="selectedVariant.options.includes('INTERSTELLAR')" id="135716596620761587872colorinterstellar" type="radio">
_arrayEquals(v.options, ['RETROGRADE']))" value="RETROGRADE" name="135716596620761587872-0" :checked="selectedVariant.options.includes('RETROGRADE')" id="135716596620761587872colorretrograde" type="radio">
_arrayEquals(v.options, ['SOLAR FLARE']))" value="SOLAR FLARE" name="135716596620761587872-0" :checked="selectedVariant.options.includes('SOLAR FLARE')" id="135716596620761587872colorsolar-flare" type="radio">
_arrayEquals(v.options, ['BUFF ROSE']))" value="BUFF ROSE" name="213030345624668258464-0" :checked="selectedVariant.options.includes('BUFF ROSE')" id="213030345624668258464colorbuff-rose" type="radio">
_arrayEquals(v.options, ['MAUVE MINX']))" value="MAUVE MINX" name="213030345624668258464-0" :checked="selectedVariant.options.includes('MAUVE MINX')" id="213030345624668258464colormauve-minx" type="radio">
_arrayEquals(v.options, ['ROSE GODDESS']))" value="ROSE GODDESS" name="213030345624668258464-0" :checked="selectedVariant.options.includes('ROSE GODDESS')" id="213030345624668258464colorrose-goddess" type="radio">
_arrayEquals(v.options, ['COCOA SPICE']))" value="COCOA SPICE" name="213030345624668258464-0" :checked="selectedVariant.options.includes('COCOA SPICE')" id="213030345624668258464colorcocoa-spice" type="radio">
_arrayEquals(v.options, ['NUDE AMBITION']))" value="NUDE AMBITION" name="213030345624668258464-0" :checked="selectedVariant.options.includes('NUDE AMBITION')" id="213030345624668258464colornude-ambition" type="radio">
_arrayEquals(v.options, ['MERLOT MOVES']))" value="MERLOT MOVES" name="213030345624668258464-0" :checked="selectedVariant.options.includes('MERLOT MOVES')" id="213030345624668258464colormerlot-moves" type="radio">
_arrayEquals(v.options, ['BORDEAUX BABY']))" value="BORDEAUX BABY" name="213030345624668258464-0" :checked="selectedVariant.options.includes('BORDEAUX BABY')" id="213030345624668258464colorbordeaux-baby" type="radio">
_arrayEquals(v.options, ['SCARLET PASSION']))" value="SCARLET PASSION" name="213030345624668258464-0" :checked="selectedVariant.options.includes('SCARLET PASSION')" id="213030345624668258464colorscarlet-passion" type="radio">
_arrayEquals(v.options, ['PURPLE REIGN']))" value="PURPLE REIGN" name="213030345624668258464-0" :checked="selectedVariant.options.includes('PURPLE REIGN')" id="213030345624668258464colorpurple-reign" type="radio">
_arrayEquals(v.options, ['PEACH SANDS']))" value="PEACH SANDS" name="213030345624668258464-0" :checked="selectedVariant.options.includes('PEACH SANDS')" id="213030345624668258464colorpeach-sands" type="radio">
_arrayEquals(v.options, ['FUCHSIA SHOCK']))" value="FUCHSIA SHOCK" name="213030345624668258464-0" :checked="selectedVariant.options.includes('FUCHSIA SHOCK')" id="213030345624668258464colorfuchsia-shock" type="radio">
_arrayEquals(v.options, ['ORANGE RAVE']))" value="ORANGE RAVE" name="213030345624668258464-0" :checked="selectedVariant.options.includes('ORANGE RAVE')" id="213030345624668258464colororange-rave" type="radio">
_arrayEquals(v.options, ['GUAVA SUNRISE']))" value="GUAVA SUNRISE" name="213030345624668258464-0" :checked="selectedVariant.options.includes('GUAVA SUNRISE')" id="213030345624668258464colorguava-sunrise" type="radio">
_arrayEquals(v.options, ['GOLDCROWN']))" value="GOLDCROWN" name="213030345624668258464-0" :checked="selectedVariant.options.includes('GOLDCROWN')" id="213030345624668258464colorgoldcrown" type="radio">
_arrayEquals(v.options, ['ORCHID AFTERGLOW']))" value="ORCHID AFTERGLOW" name="213030345624668258464-0" :checked="selectedVariant.options.includes('ORCHID AFTERGLOW')" id="213030345624668258464colororchid-afterglow" type="radio">
_arrayEquals(v.options, ['ROUGE SUPREME']))" value="ROUGE SUPREME" name="213030345624668258464-0" :checked="selectedVariant.options.includes('ROUGE SUPREME')" id="213030345624668258464colorrouge-supreme" type="radio">
_arrayEquals(v.options, ['CORAL ROSE']))" value="CORAL ROSE" name="213030345624668258464-0" :checked="selectedVariant.options.includes('CORAL ROSE')" id="213030345624668258464colorcoral-rose" type="radio">
_arrayEquals(v.options, ['ESPRESSO RICHE']))" value="ESPRESSO RICHE" name="213030345624668258464-0" :checked="selectedVariant.options.includes('ESPRESSO RICHE')" id="213030345624668258464colorespresso-riche" type="radio">
_arrayEquals(v.options, ['LILAC LOVER']))" value="LILAC LOVER" name="213030345624668258464-0" :checked="selectedVariant.options.includes('LILAC LOVER')" id="213030345624668258464colorlilac-lover" type="radio">
_arrayEquals(v.options, ['MAHOGANY MOOD']))" value="MAHOGANY MOOD" name="213030345624668258464-0" :checked="selectedVariant.options.includes('MAHOGANY MOOD')" id="213030345624668258464colormahogany-mood" type="radio">
_arrayEquals(v.options, ['CREAMSICLE FIZZ']))" value="CREAMSICLE FIZZ" name="213030345624668258464-0" :checked="selectedVariant.options.includes('CREAMSICLE FIZZ')" id="213030345624668258464colorcreamsicle-fizz" type="radio">
_arrayEquals(v.options, ['PINK PETAL']))" value="PINK PETAL" name="213030345624668258464-0" :checked="selectedVariant.options.includes('PINK PETAL')" id="213030345624668258464colorpink-petal" type="radio">
_arrayEquals(v.options, ['ROSEWOOD BLUSH']))" value="ROSEWOOD BLUSH" name="213030345624668258464-0" :checked="selectedVariant.options.includes('ROSEWOOD BLUSH')" id="213030345624668258464colorrosewood-blush" type="radio">
_arrayEquals(v.options, ['NATURAL NECTAR']))" value="NATURAL NECTAR" name="213030345624668258464-0" :checked="selectedVariant.options.includes('NATURAL NECTAR')" id="213030345624668258464colornatural-nectar" type="radio">
_arrayEquals(v.options, ['PINK PROVOCATEUR']))" value="PINK PROVOCATEUR" name="213030345624668258464-0" :checked="selectedVariant.options.includes('PINK PROVOCATEUR')" id="213030345624668258464colorpink-provocateur" type="radio">