MUST TRY
Bring The Drama: What You Should Know About our NEW Dual Drama Liquid Eyeliners
May 3, 2021
by

Alina Bikmullina
by Amanda Etkind
Liquid liner is like the little black dress of the beauty world. It's a staple in every makeup bag, but it can be difficult to find one that lives up to your (rightfully) high standards. Many liners on the market flake, streak, fade, and are hard to apply, regardless of whether you're a pro or just learning to apply liquid liner. It's even worse when you find one that's seemingly perfect, but it only ends up all over your lids equalling a smudgy, smeary mess. Seeing as we couldn't find an eyeliner that made our hearts skip a beat, we decided to create one ourselves — but with an added twist. Enter our newest addition to the Deck of Scarlet lineup: Dual Drama Liquid Eyeliner. Like the name implies, our new liquid liner features a double-serving of beautiful color with a classic inky noir on one end and the other with an out-of-this-world galactic duochrome that shifts in shade depending on where the light hits. Want to learn more about our newest star in the Deck of Scarlet galaxy? Just keep scrolling to discover what's inside, how to apply it, and all the gorgeous colors you can buy (spoiler alert: you're going to want them all!). 
What Are They?
Because sometimes you want a little extra oomph, we decided to create a dual-ended liner that allows you to create different styles, no matter your mood or the occasion. One side houses a classic inky black, while the other is packed with a galactic duochrome that shifts in shade depending on where the light hits. Plus, the liquid liner formula itself is pretty iconic. It creates professional looking lines from super thin to hella thick in a flash without skipping or tugging. Plus, the long-wearing and transfer proof formula won't smudge, crack, bleed or fade. Does it get any better than that when it comes to liquid liner? We didn't think so. 
What Makes Them Unique?
Well, a lot actually. Beyond the dual-ended component, gorgeous shade-shifting colors, and that perfect ultra-black hue, the applicator is pretty epic, too. The tapered brush is made up of dense bristles that strikes that perfect balance between firm and flexible. Basically, you're able to create those professional-looking, thin-to-thick lines without any pulling, tugging, or skipping.
What's Inside?
Like all of our formulas, our Dual Drama Liquid Eyeliners feature an array of good-for-you ingredients — because we care about what goes inside the stuff you put on your skin, too. They're Infused with a blend of hydrolyzed keratin, biotin, and other lash-loving actives to help promote longer, fuller lashes. 
Here's what each of these skin-friendly active ingredients do: 
Moringa Oil: Delivers intense moisture deep into the hair shaft to help stimulate growth. 
Peptides: Stimulates keratin production to help promote thicker, fuller lashes. 
Biotin: Promotes body and shine for hair, while helping to smooth and moisturize lashes.
How Do I Use Them?
Whether you're a pro MUA or are looking to up your eyeliner game, our eye liners work for all makeup levels. To start, shake well to disperse the pigments, then choose between the inky noir or one of the dynamic duochromes. Once you've chosen your shade, drag the brush from inner to outer corners using soft strokes to ensure a clean line. You can leave it at that, or layer them up to create an eye-catching look that's seriously out of this world. 
What Shades Do They Come In?
Our Dual Drama Eyeliners come in four vibrant duochrome hues inspired by the universe allowing you to create an endless amount of eye looks in a single stroke. There's our traditional inky black, called Dark Matter, that's on one end of all four shades. In terms of our four duochrome hues there's Retrograde, our rosey plum that flips to a gorgeous golden olive, Interstellar, a vibrant teal flips cobalt blue, Cosmic Rays, which is our rich violet that flips deep indigo, and last but certainly not least, Solar Flare, our dazzling bronze that flips green gold. 
Ready to head off to space with liner that's out of this world? We sure are! Just add all four of our Dual Drama Eyeliners to cart for that otherworldly experience. We can't wait to see all the ways you wing it out with them.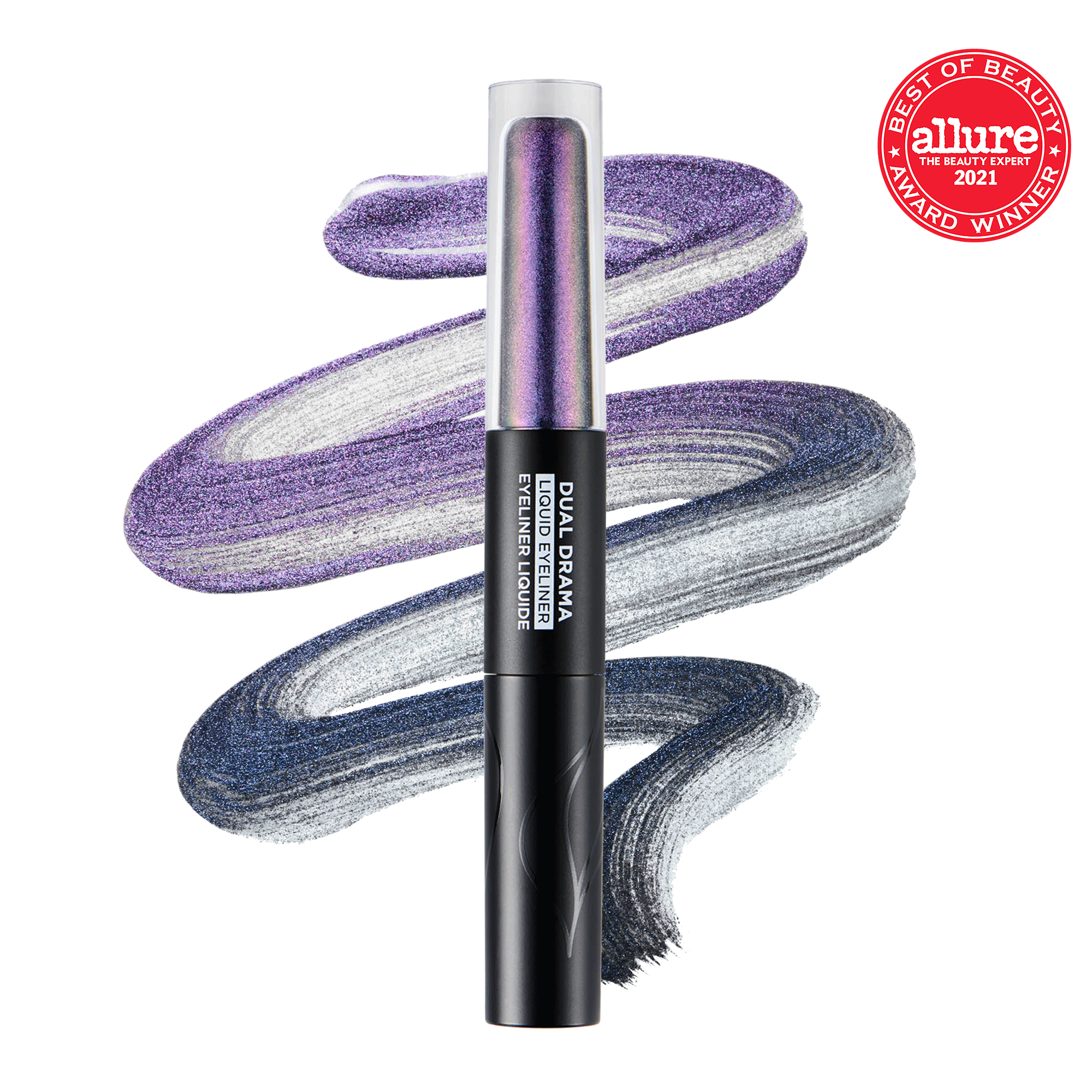 Dual Drama Liquid Eyeliner
in Eyeliner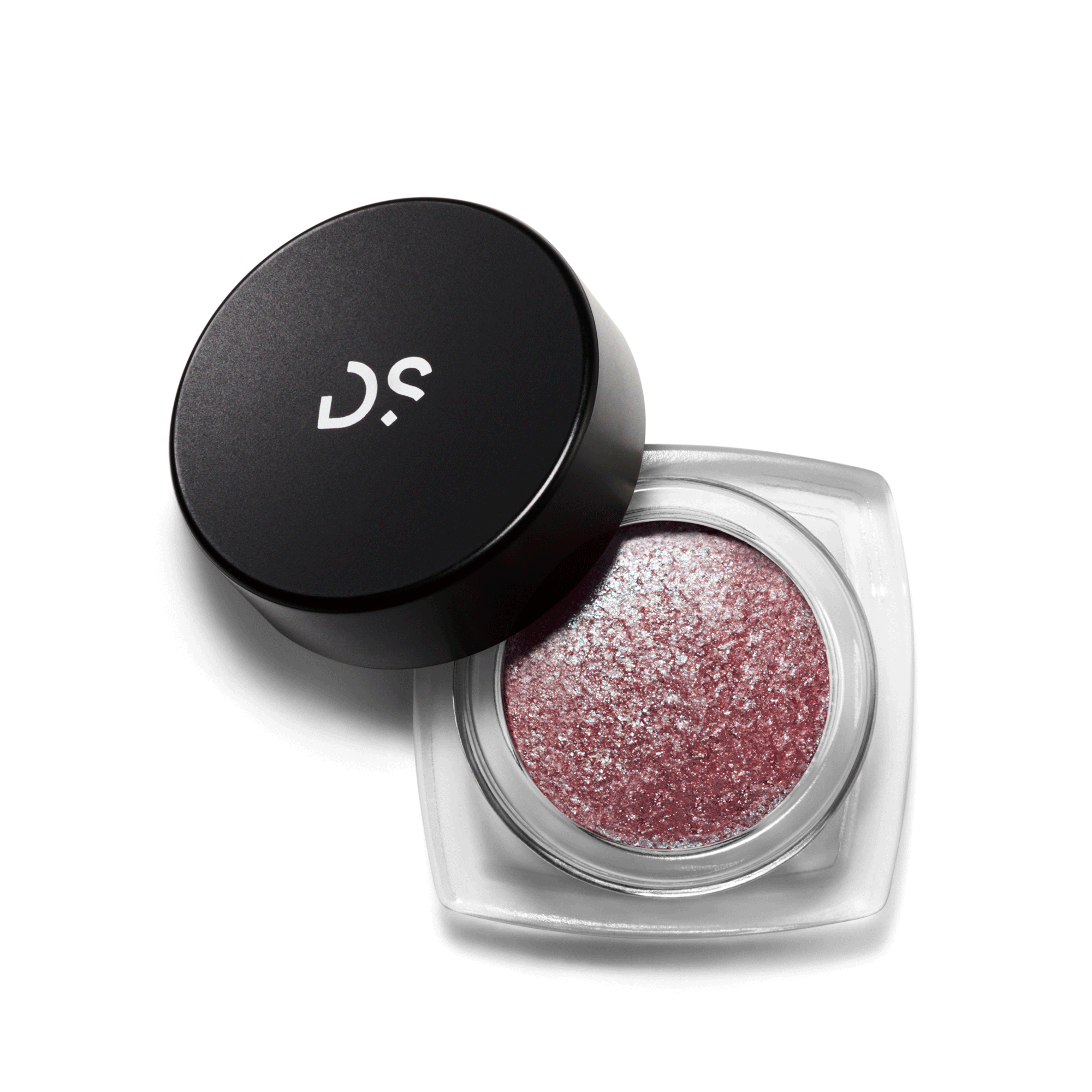 Metal Leaf Shadow Pot
in Shadow Pot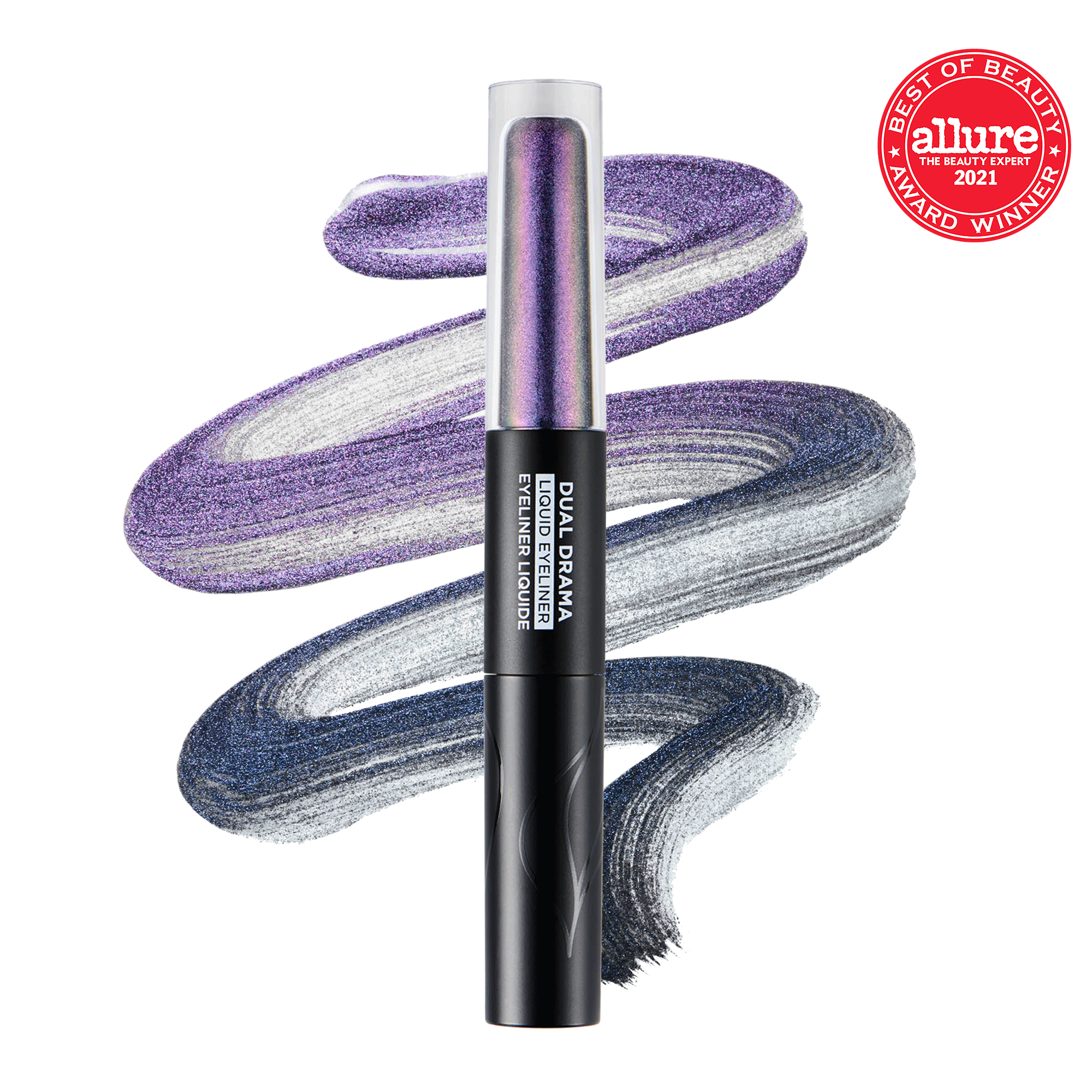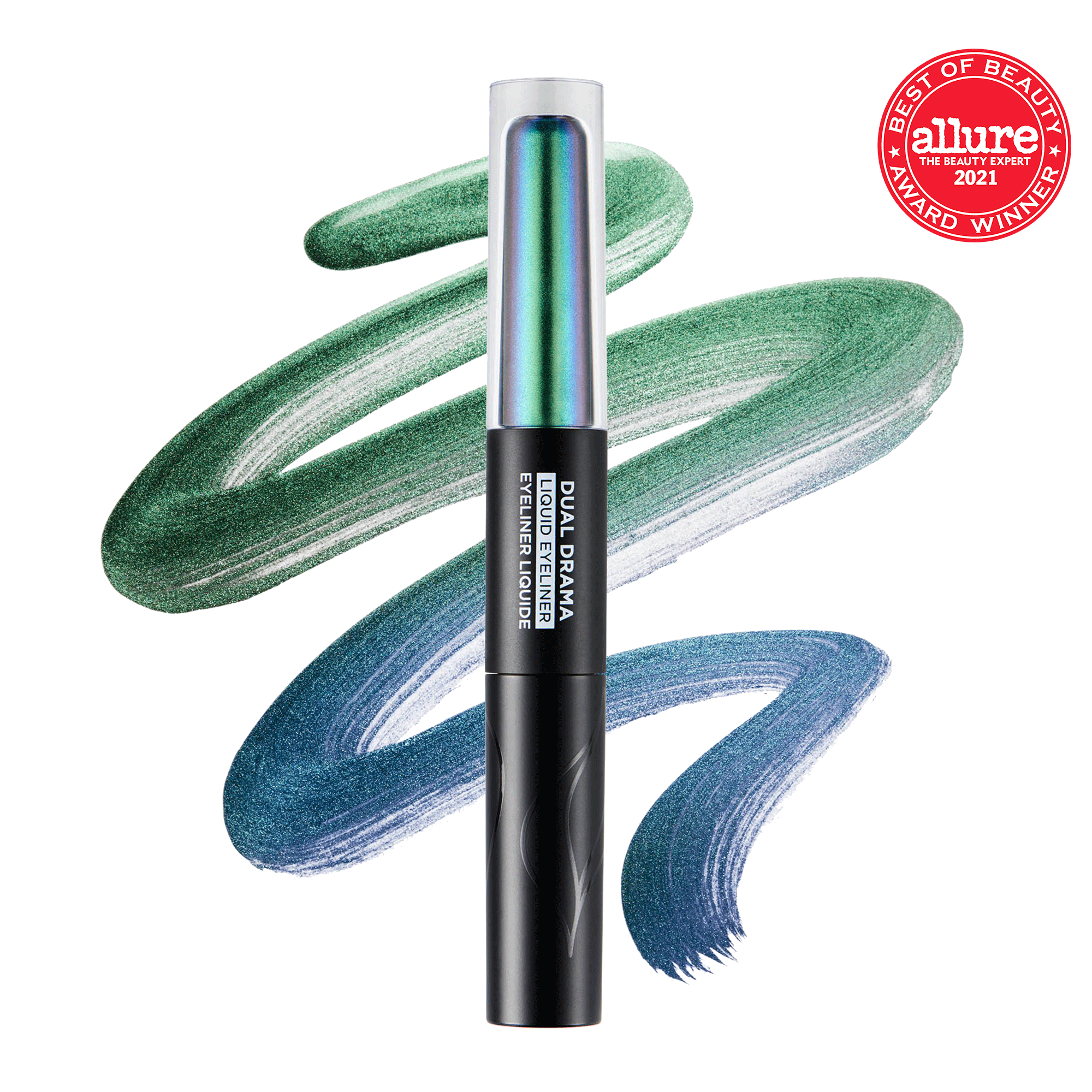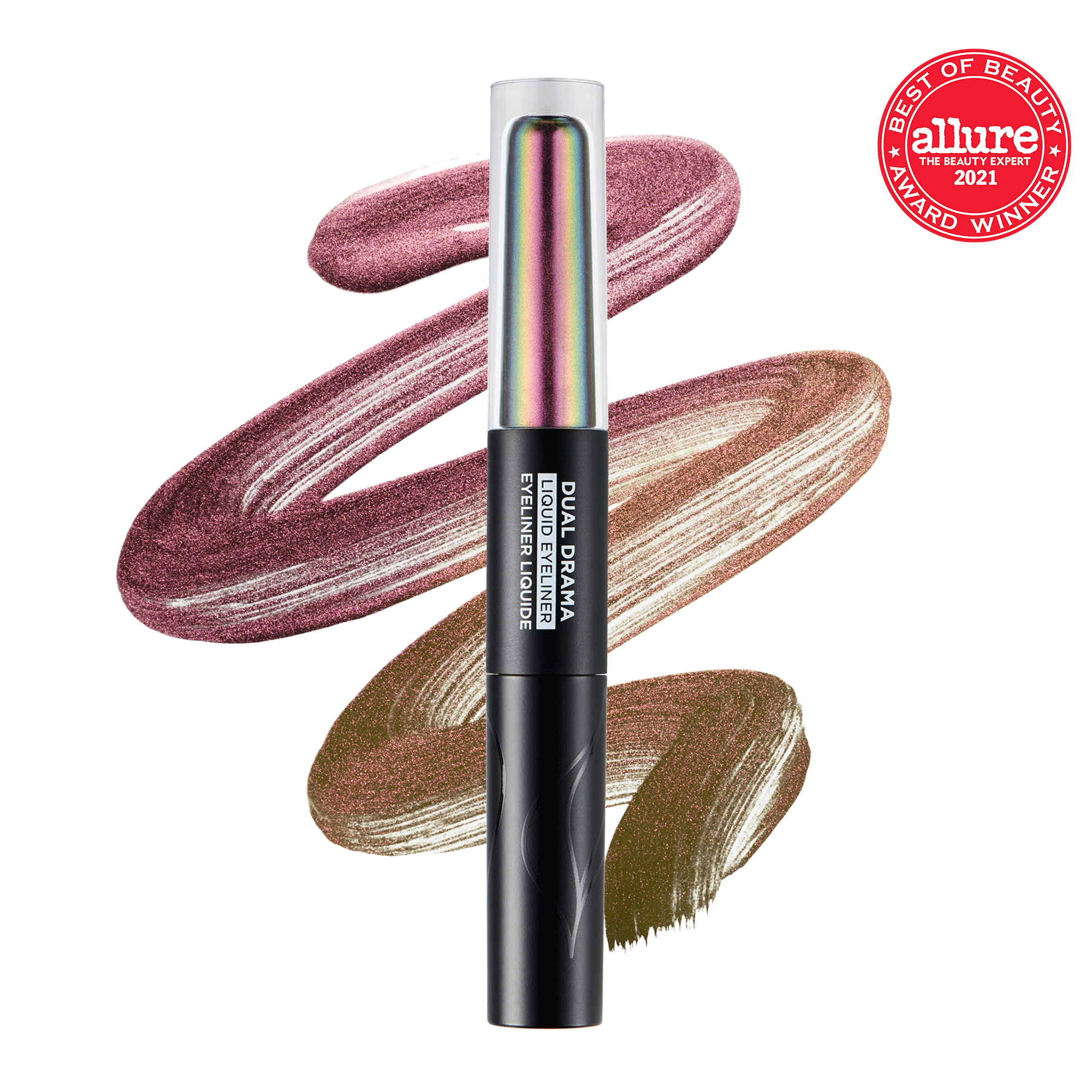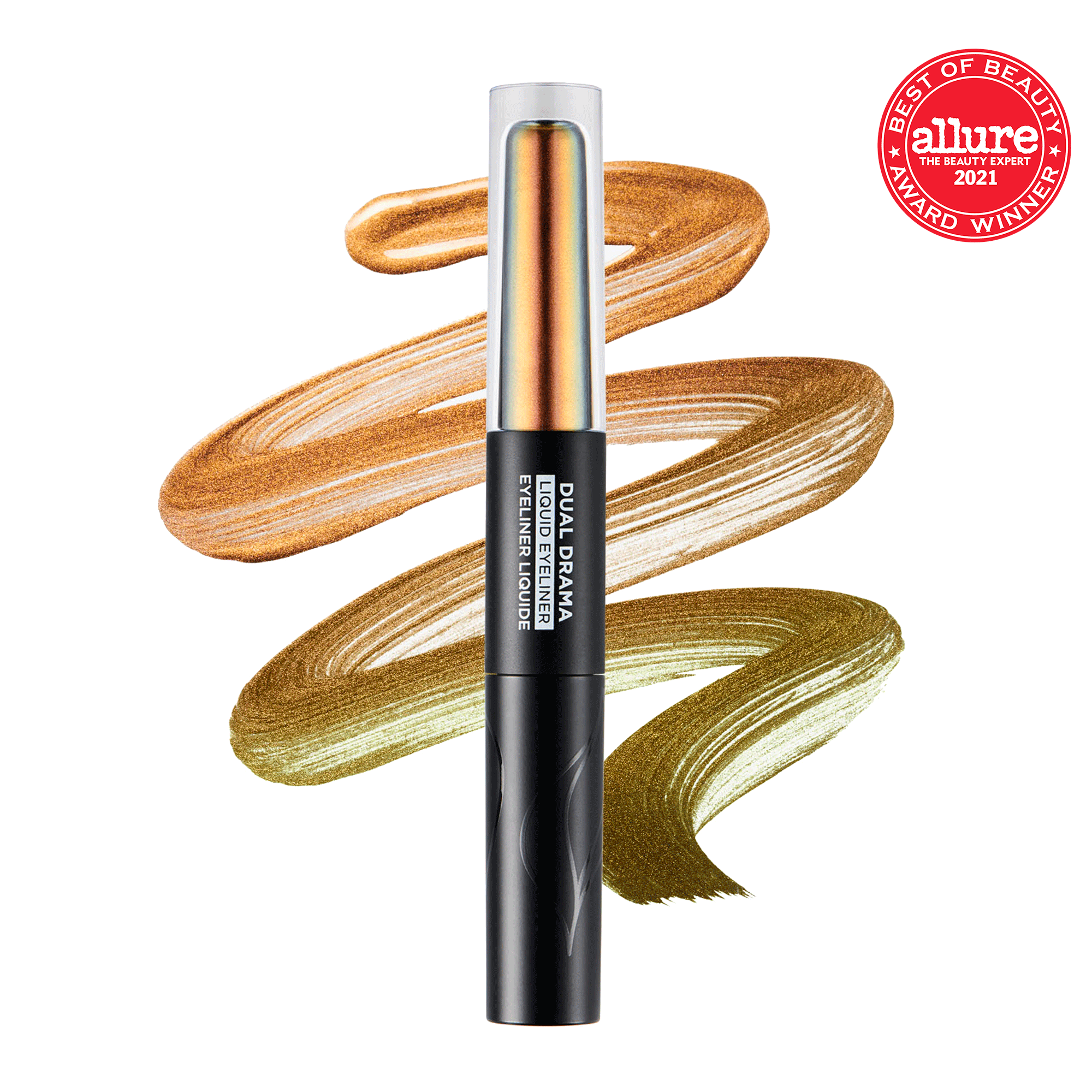 _arrayEquals(v.options, ['COSMIC RAYS']))" value="COSMIC RAYS" name="930223946620761587872-0" :checked="selectedVariant.options.includes('COSMIC RAYS')" id="930223946620761587872colorcosmic-rays" type="radio">
_arrayEquals(v.options, ['INTERSTELLAR']))" value="INTERSTELLAR" name="930223946620761587872-0" :checked="selectedVariant.options.includes('INTERSTELLAR')" id="930223946620761587872colorinterstellar" type="radio">
_arrayEquals(v.options, ['RETROGRADE']))" value="RETROGRADE" name="930223946620761587872-0" :checked="selectedVariant.options.includes('RETROGRADE')" id="930223946620761587872colorretrograde" type="radio">
_arrayEquals(v.options, ['SOLAR FLARE']))" value="SOLAR FLARE" name="930223946620761587872-0" :checked="selectedVariant.options.includes('SOLAR FLARE')" id="930223946620761587872colorsolar-flare" type="radio">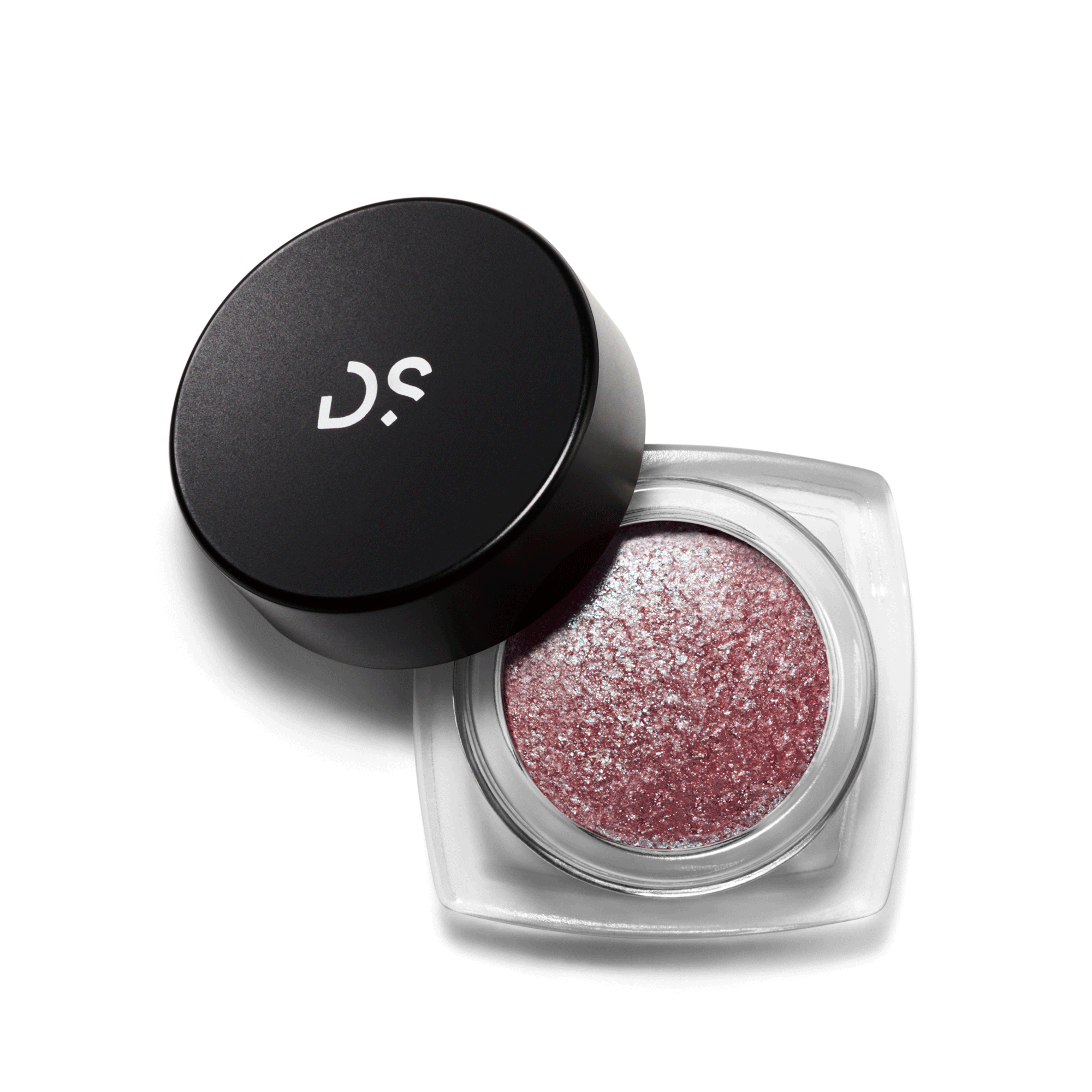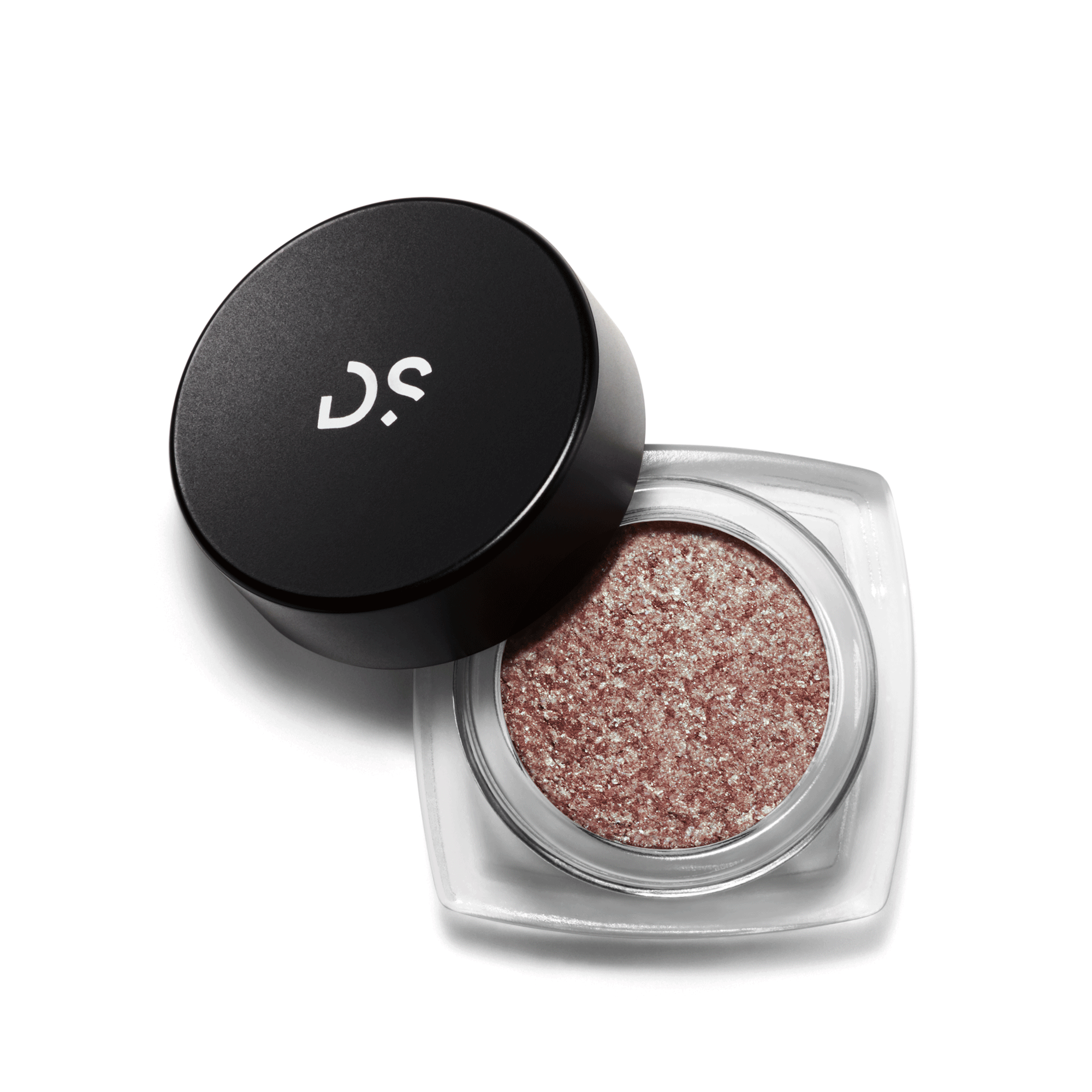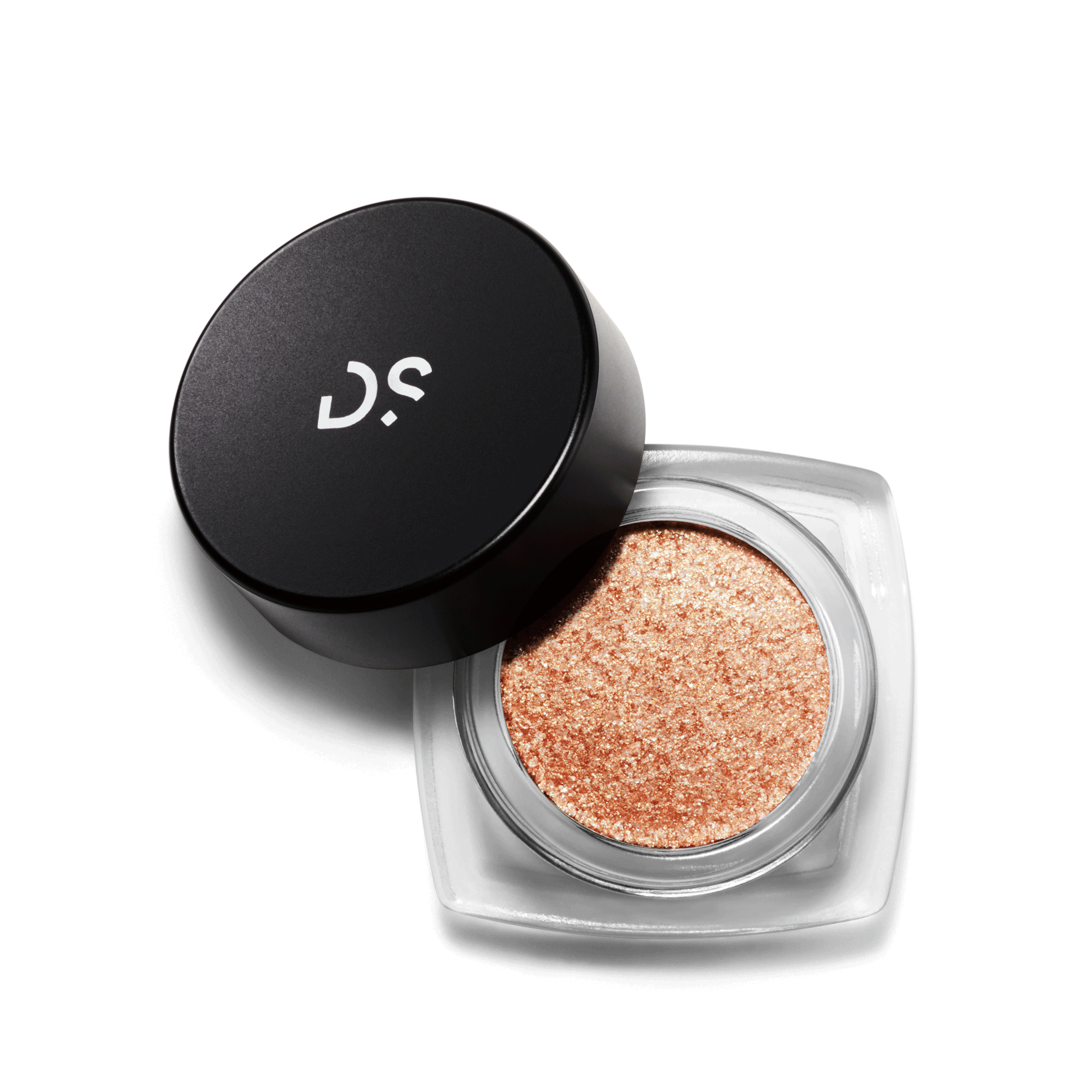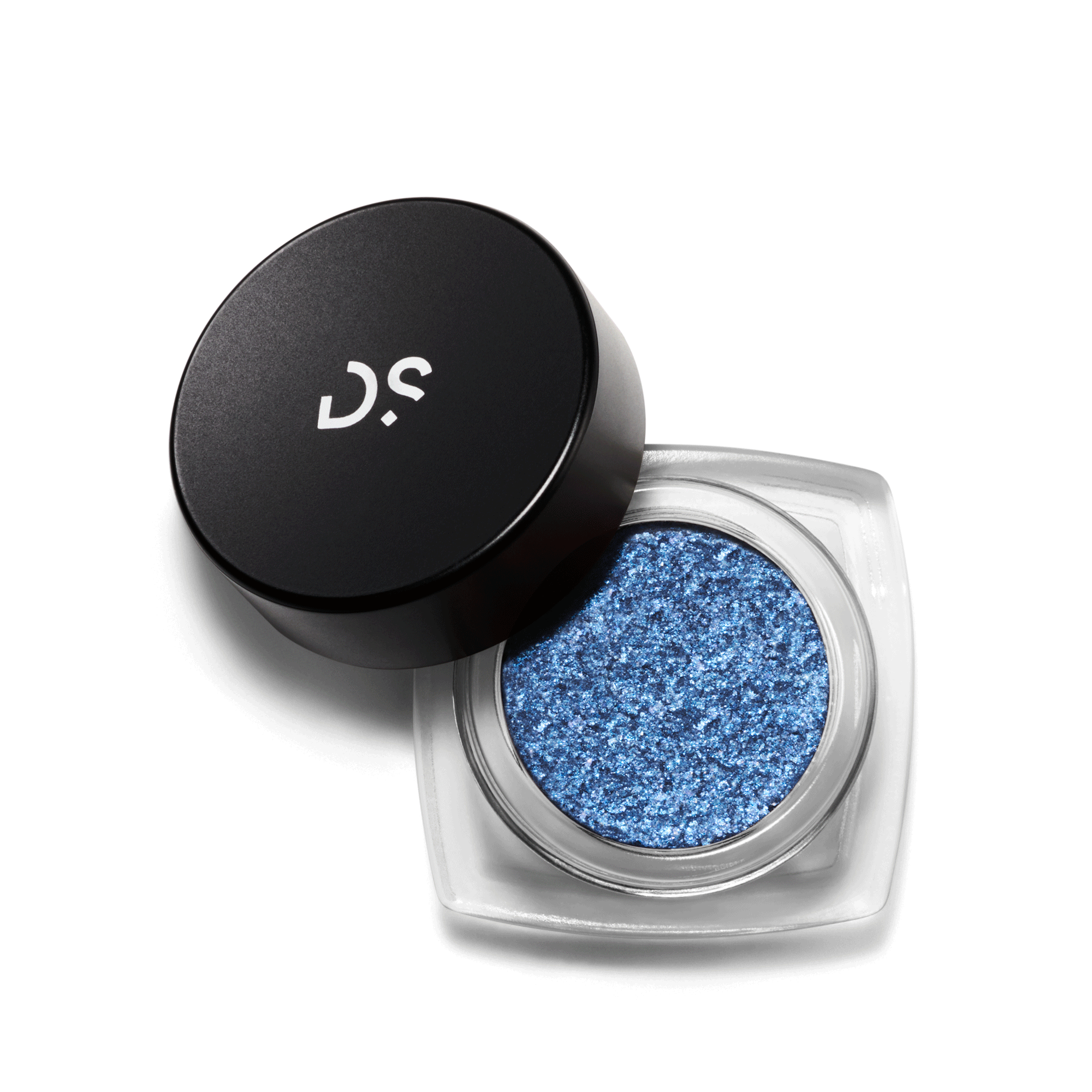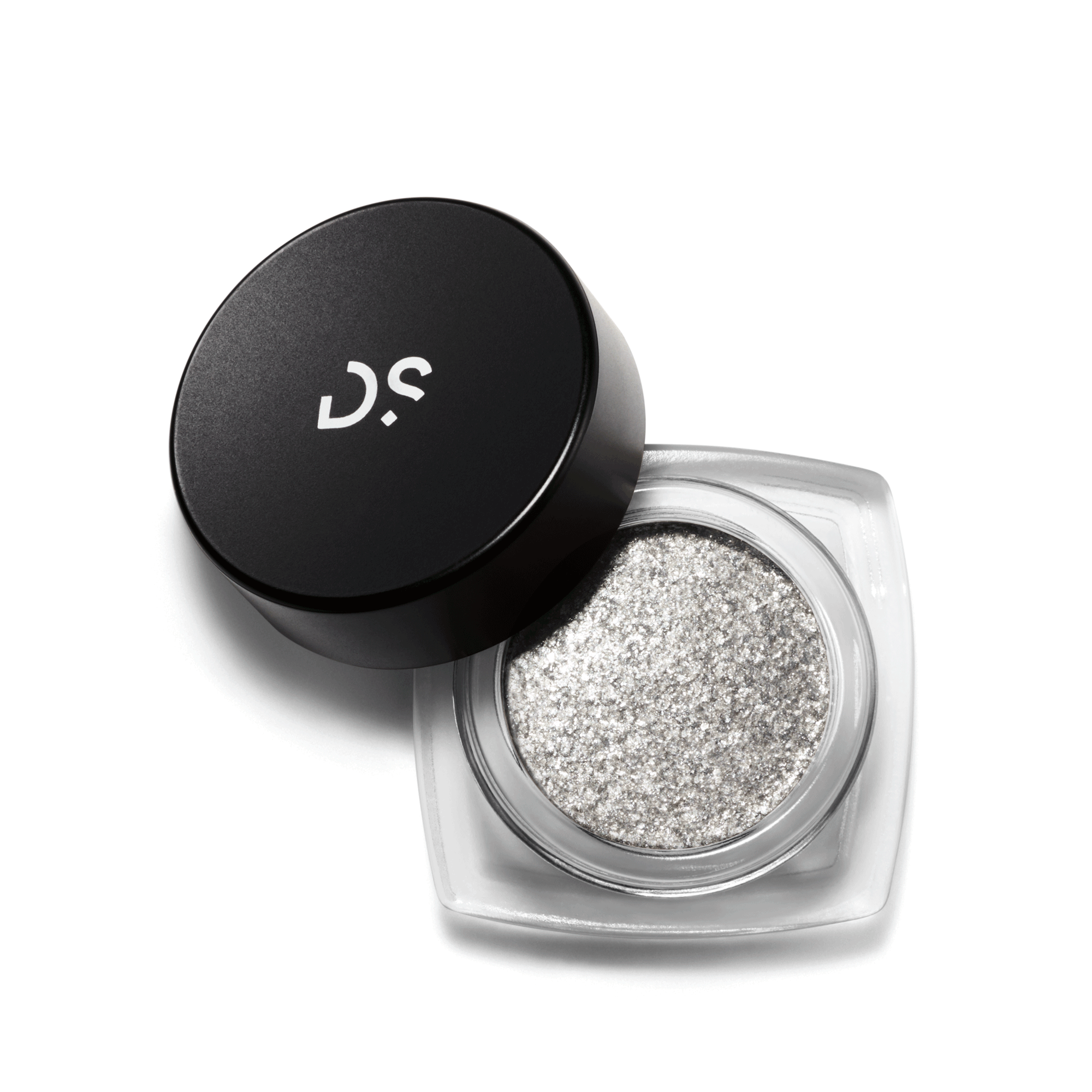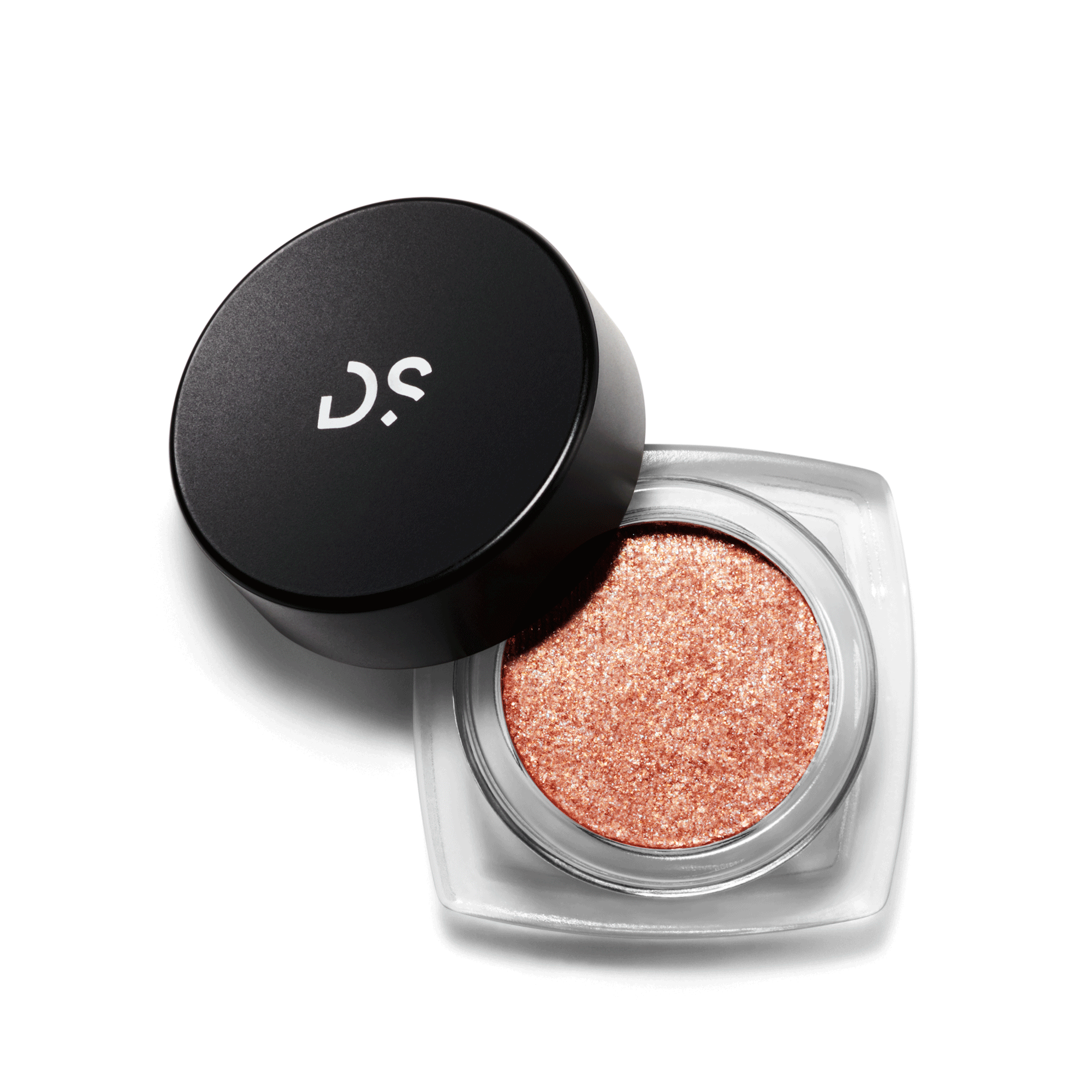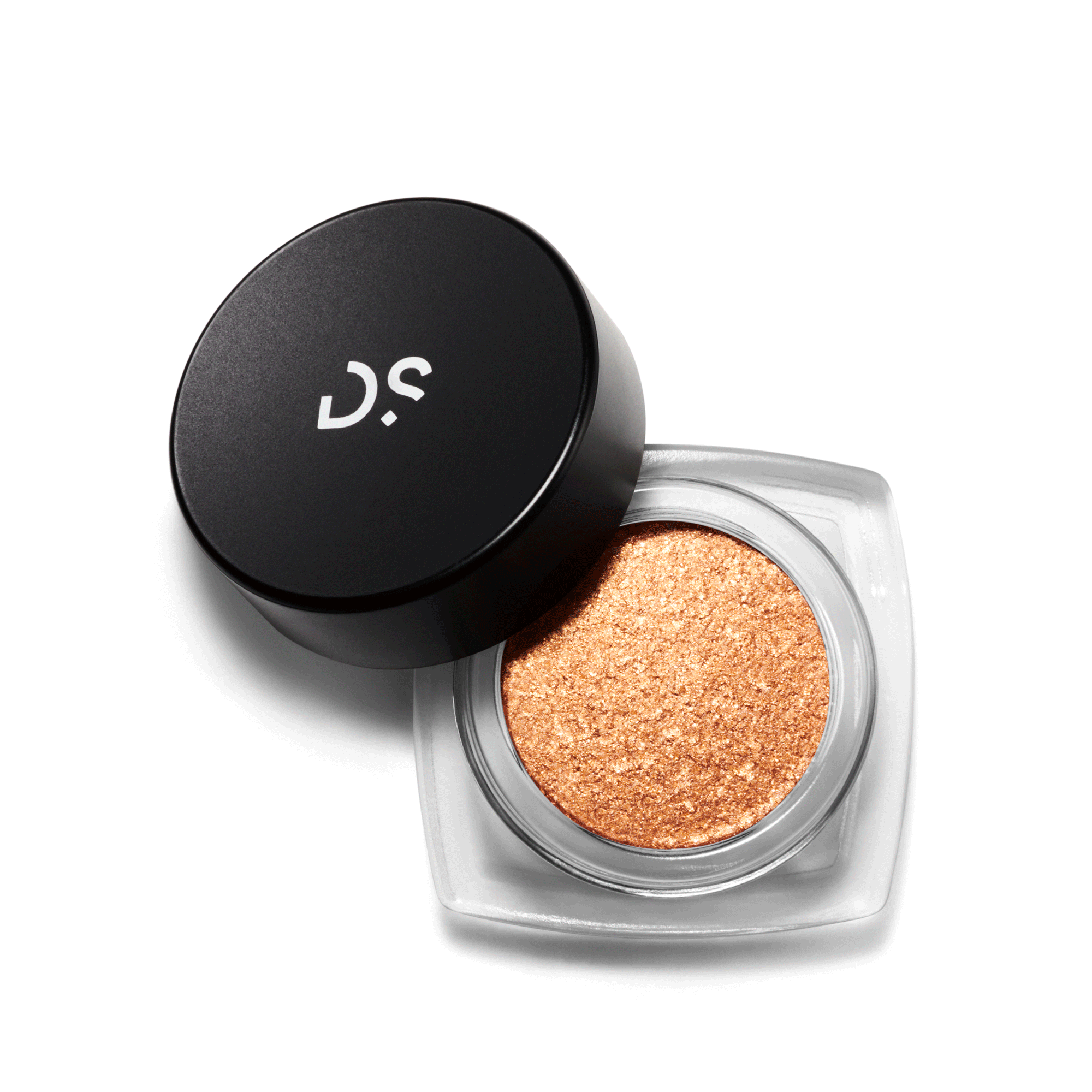 _arrayEquals(v.options, ['ALL OF THE LIGHTS']))" value="ALL OF THE LIGHTS" name="993860905987127427232-0" :checked="selectedVariant.options.includes('ALL OF THE LIGHTS')" id="993860905987127427232colorall-of-the-lights" type="radio">
_arrayEquals(v.options, ['MIC DROP']))" value="MIC DROP" name="993860905987127427232-0" :checked="selectedVariant.options.includes('MIC DROP')" id="993860905987127427232colormic-drop" type="radio">
_arrayEquals(v.options, ['SMASHED CRYSTAL']))" value="SMASHED CRYSTAL" name="993860905987127427232-0" :checked="selectedVariant.options.includes('SMASHED CRYSTAL')" id="993860905987127427232colorsmashed-crystal" type="radio">
_arrayEquals(v.options, ['NIGHT FEVER']))" value="NIGHT FEVER" name="993860905987127427232-0" :checked="selectedVariant.options.includes('NIGHT FEVER')" id="993860905987127427232colornight-fever" type="radio">
_arrayEquals(v.options, ['DISCO BALL']))" value="DISCO BALL" name="993860905987127427232-0" :checked="selectedVariant.options.includes('DISCO BALL')" id="993860905987127427232colordisco-ball" type="radio">
_arrayEquals(v.options, ['PARTY TRICK']))" value="PARTY TRICK" name="993860905987127427232-0" :checked="selectedVariant.options.includes('PARTY TRICK')" id="993860905987127427232colorparty-trick" type="radio">
_arrayEquals(v.options, ['MEGA WATT']))" value="MEGA WATT" name="993860905987127427232-0" :checked="selectedVariant.options.includes('MEGA WATT')" id="993860905987127427232colormega-watt" type="radio">