TIPS
Aquarian Babes, Here's The Perfect Makeup Look According To Your Zodiac Sign
February 7, 2022
by

Alina Bikmullina
by Amanda Etkind
Are you an Aquarius babe looking for your signature makeup look? Then keep reading for a never seen before made-for-you Aquarius makeup inspo.
Whether you check Co-Star app every day or simply know the basics of Astrology (shoutout to Susan Miller), chances are you're somewhat interested in horoscopes and how it impacts how you feel, act, and function on a daily, weekly, and yearly basis. You see every zodiac sign possesses certain personality traits based on exactly where the stars and planets were positioned at the time of your birth. But beyond just being a fun way to dig deep into the depths of your personality and true self, it can help guide your fashion and beauty choices, specifically your makeup. In this new series, we'll share makeup looks that represent the special traits of each zodiac sign—with Deck Of Scarlet products to match. Because who says your makeup look can't be written in the stars?
This month, we're giving our water-bearer baddies the stage with their perfect Aquarius-inspired Deck Of Scarlet look. Since it's all about the mind when it comes to this air sign—they're deeply intellectual, curious, and love to let their social butterfly wings soar, they need a makeup look to match their inquisitive, free-spirit nature. To show off their creative side with flowing confidence to match, we suggest pairing a bold blue shimmering lid with a deep neutral lip. Scroll on to learn how to recreate the look for yourself. 
SHOW OFF YOUR STARE WITH A BLUE SHIMMERING LID 
Lean into your water spirit roots  with a bold blue eye that's sure to stun no matter who lays eyes on you. Using our Metal Leaf Eye Shadow in Night Fever ($25), you can easily construct an impactful cobalt blue eye with a couture foiled finish in just a few swipes. This particular formula features a unique cream-putty texture that wont' flake, fade, or budge—perfect for a long day or night. Take your fingertip and gently tap the dreamy shadow in a press & roll motion across your lids. Top it off with a few coats of inky black mascara—and lashes if you really want to go for it. 
BRONZE UP YOUR COMPLEXION 
Balance out your bold blue eyes with a complexion-boosting dose of bronze color. Enter our  Mistake Proof Bronzer ($36) for this essential second step. First, choose a hue that's one to two shades darker than your natural complexion to give you a natural, sunkissed glow—no matter the time of year. If you're not sure which hue is best suited for you, shades Illicit and Tantric work well for fair to medium skin tones while shades Carnal and Untamed are designed for deeper complexions. To get started, vigorously shake the bottle, then spray the formula onto the Double Take Face Brush ($32) or a beauty sponge of your choice. Apply in a three-shape motion from your temples to cheeks to your jaw to add a touch of color where the sun would naturally hit. And don't forget to blend to ensure no harsh lines are left behind. 
BARE IT ALL WITH A DEEP NEUTRAL LIP
To keep the eyes the focal point of the look, we recommend reaching for our mellow chocolate-y brown toned Threeway Solid Lip Oil in Cocoa Spice ($28). This comforting 3-in-1 lip product delivers a dose of shiny color that's deeply hydrating & nourishing thanks to a blend of hyaluronic acid and nourishing oils—making a perfect fit for the sign of a mystical healer who nurtures those around them. Plus, the warm neutral shade is the no-fuss option for when you're gabbing with your gals over cocktails. 
Aquarius babes, share your Deck Of Scarlet makeup look with us on Instagram @DeckOfScarlet so we can see how you make our look come to life.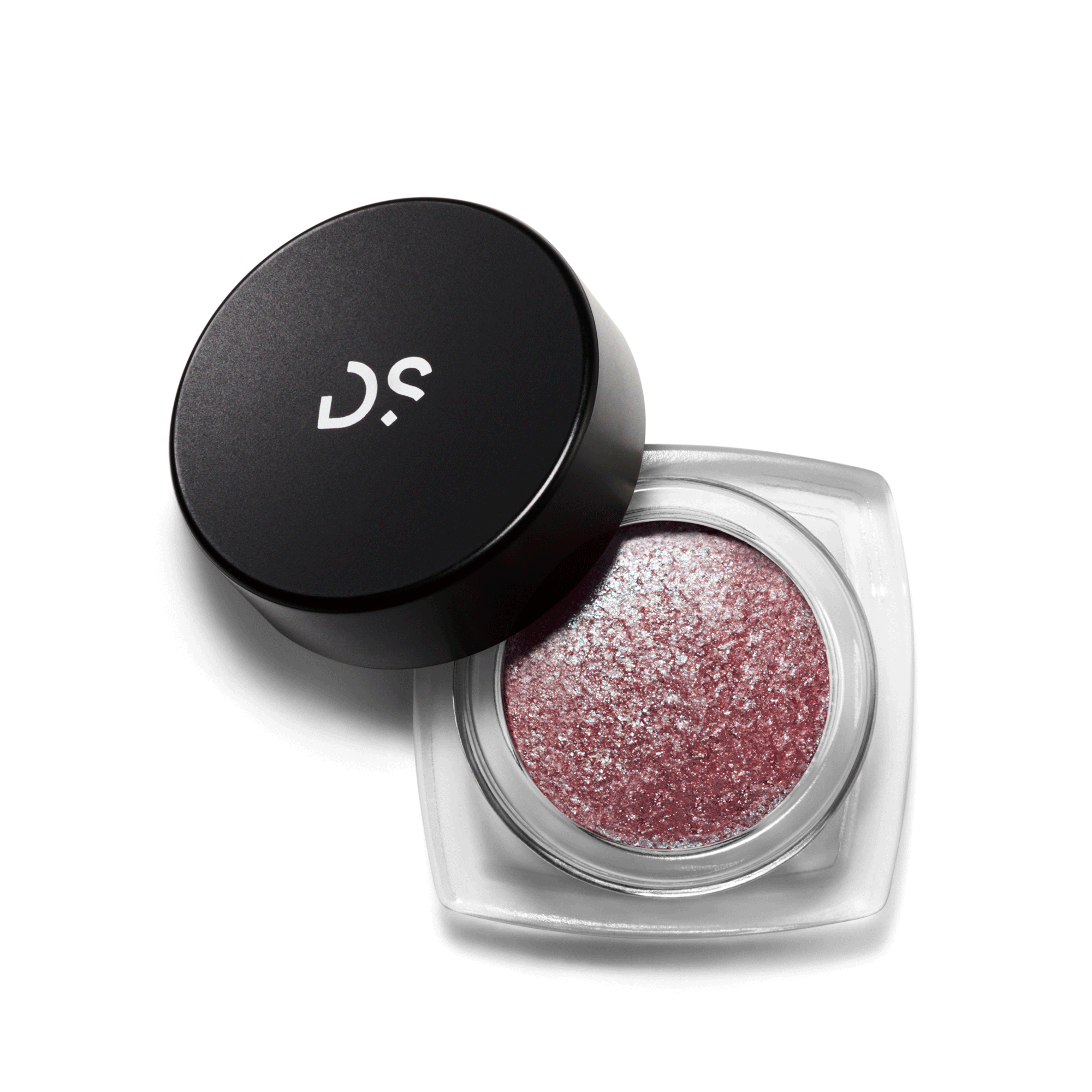 Metal Leaf Shadow Pot
in Shadow Pot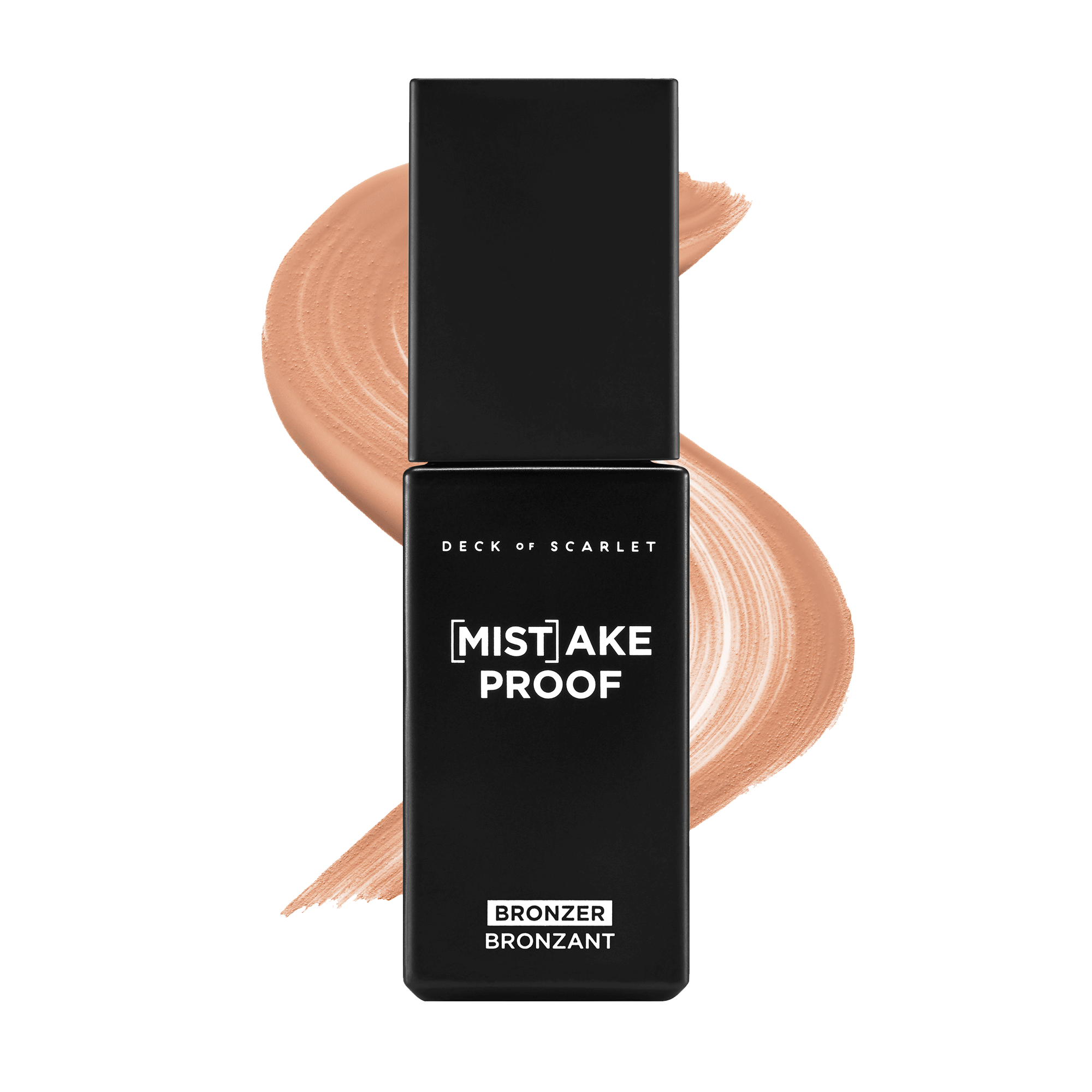 Mistake Proof Bronzer
in Bronzer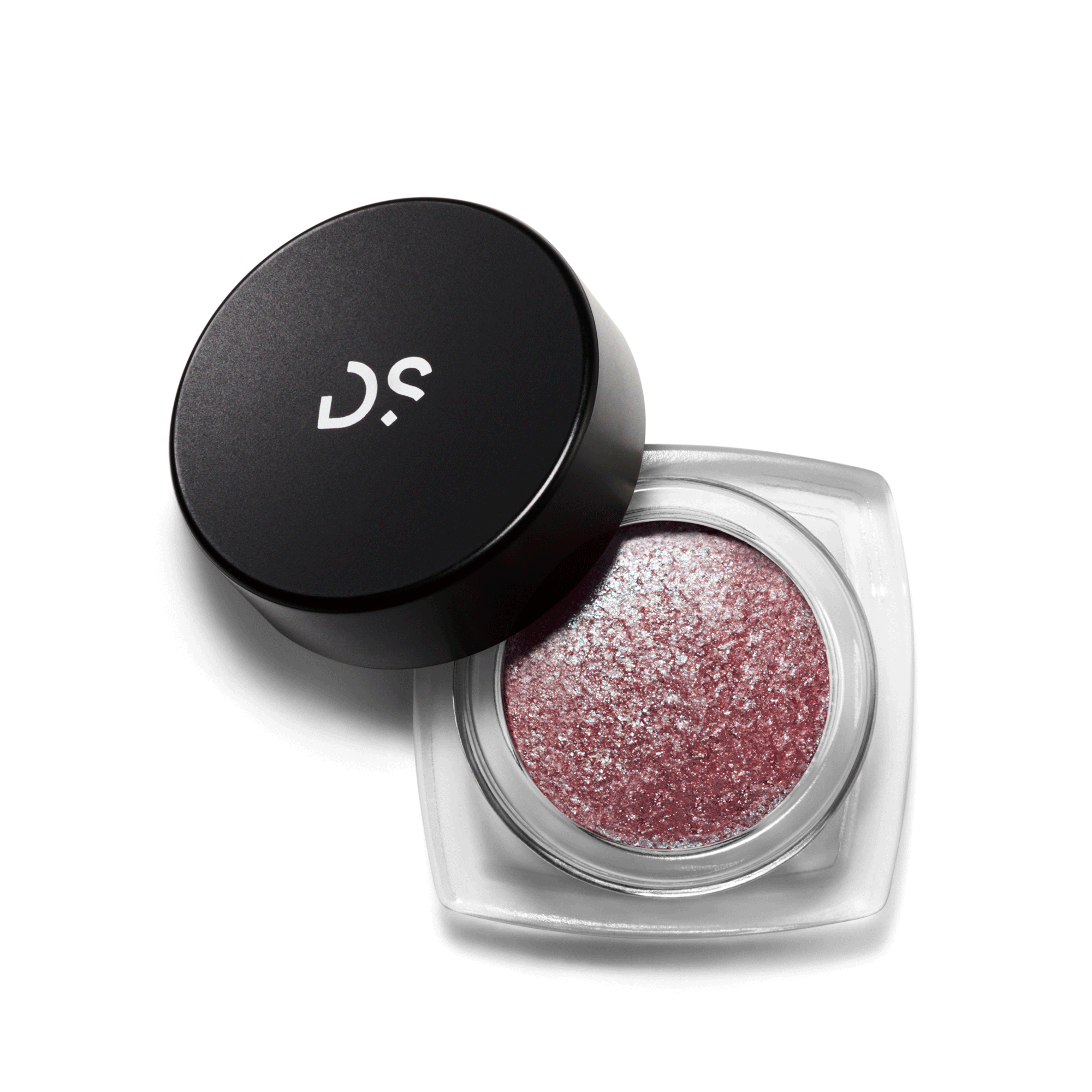 _arrayEquals(v.options, ['ALL OF THE LIGHTS']))" value="ALL OF THE LIGHTS" name="796602495987127427232-0" :checked="selectedVariant.options.includes('ALL OF THE LIGHTS')" id="796602495987127427232colorall-of-the-lights" type="radio">
_arrayEquals(v.options, ['MIC DROP']))" value="MIC DROP" name="796602495987127427232-0" :checked="selectedVariant.options.includes('MIC DROP')" id="796602495987127427232colormic-drop" type="radio">
_arrayEquals(v.options, ['SMASHED CRYSTAL']))" value="SMASHED CRYSTAL" name="796602495987127427232-0" :checked="selectedVariant.options.includes('SMASHED CRYSTAL')" id="796602495987127427232colorsmashed-crystal" type="radio">
_arrayEquals(v.options, ['NIGHT FEVER']))" value="NIGHT FEVER" name="796602495987127427232-0" :checked="selectedVariant.options.includes('NIGHT FEVER')" id="796602495987127427232colornight-fever" type="radio">
_arrayEquals(v.options, ['DISCO BALL']))" value="DISCO BALL" name="796602495987127427232-0" :checked="selectedVariant.options.includes('DISCO BALL')" id="796602495987127427232colordisco-ball" type="radio">
_arrayEquals(v.options, ['PARTY TRICK']))" value="PARTY TRICK" name="796602495987127427232-0" :checked="selectedVariant.options.includes('PARTY TRICK')" id="796602495987127427232colorparty-trick" type="radio">
_arrayEquals(v.options, ['MEGA WATT']))" value="MEGA WATT" name="796602495987127427232-0" :checked="selectedVariant.options.includes('MEGA WATT')" id="796602495987127427232colormega-watt" type="radio">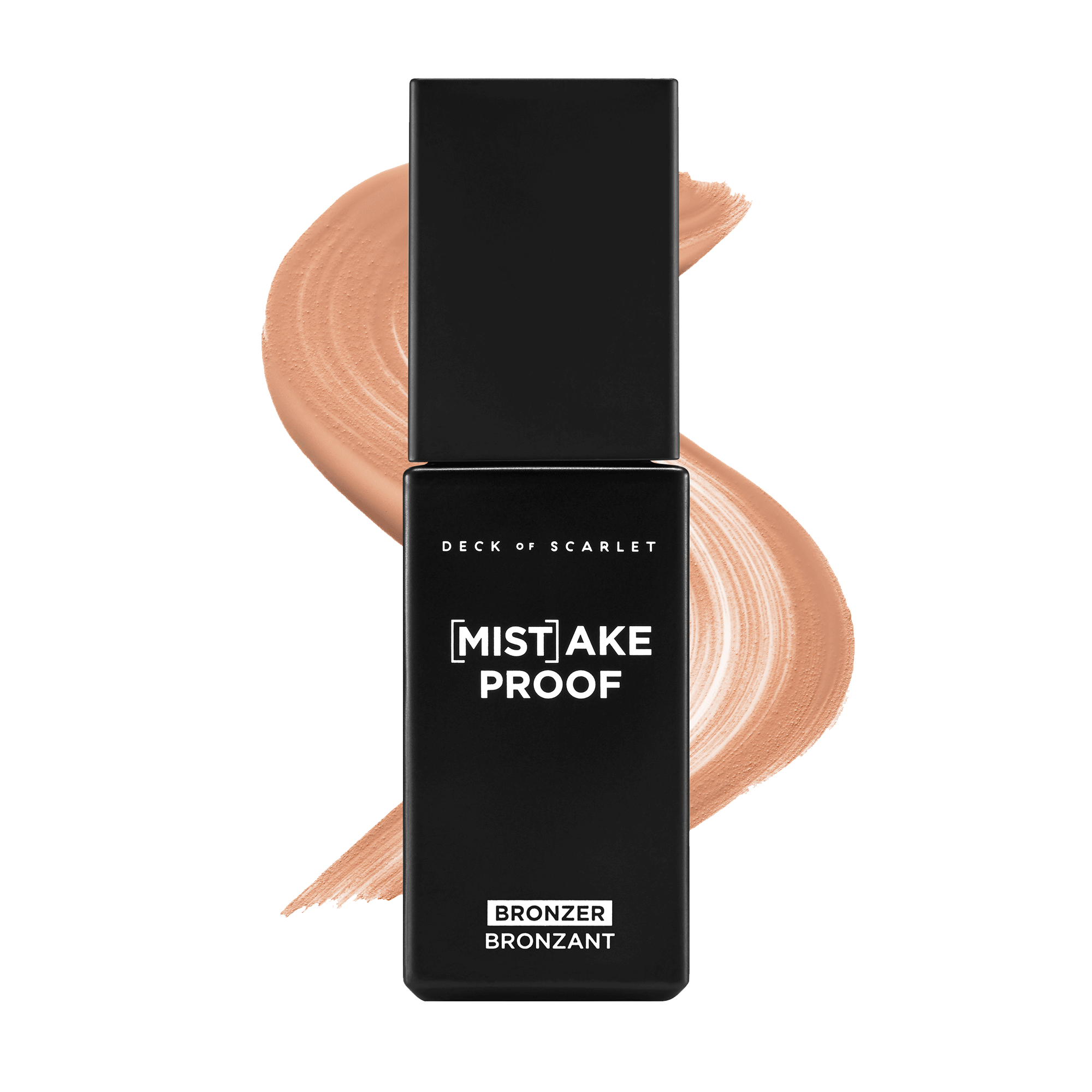 _arrayEquals(v.options, ['TANTRIC']))" value="TANTRIC" name="838163934453898125443-0" :checked="selectedVariant.options.includes('TANTRIC')" id="838163934453898125443colortantric" type="radio">
_arrayEquals(v.options, ['ILLICIT']))" value="ILLICIT" name="838163934453898125443-0" :checked="selectedVariant.options.includes('ILLICIT')" id="838163934453898125443colorillicit" type="radio">
_arrayEquals(v.options, ['CARNAL']))" value="CARNAL" name="838163934453898125443-0" :checked="selectedVariant.options.includes('CARNAL')" id="838163934453898125443colorcarnal" type="radio">
_arrayEquals(v.options, ['UNTAMED']))" value="UNTAMED" name="838163934453898125443-0" :checked="selectedVariant.options.includes('UNTAMED')" id="838163934453898125443coloruntamed" type="radio">