Makeup to
Unleash your
creativity
Limited edition makeup kits & palettes for the ones that dare to make noise.
How the
New membership
Works:
Sign up today
Never go a month without new makeup. Get a limited edition kit or palette, alternating monthly. Skip or cancel any time.
Play Your Range
Not just more makeup monthly, but also diverse new products that empower you to do beauty on your own terms.
Get more for less
Every month's makeup collection is just $29.95 ($66 - $124 value).
Limited Edition Makeup
Be the first to try full-size products, formulated with powerhouse pigments that deliver one-stroke payoff.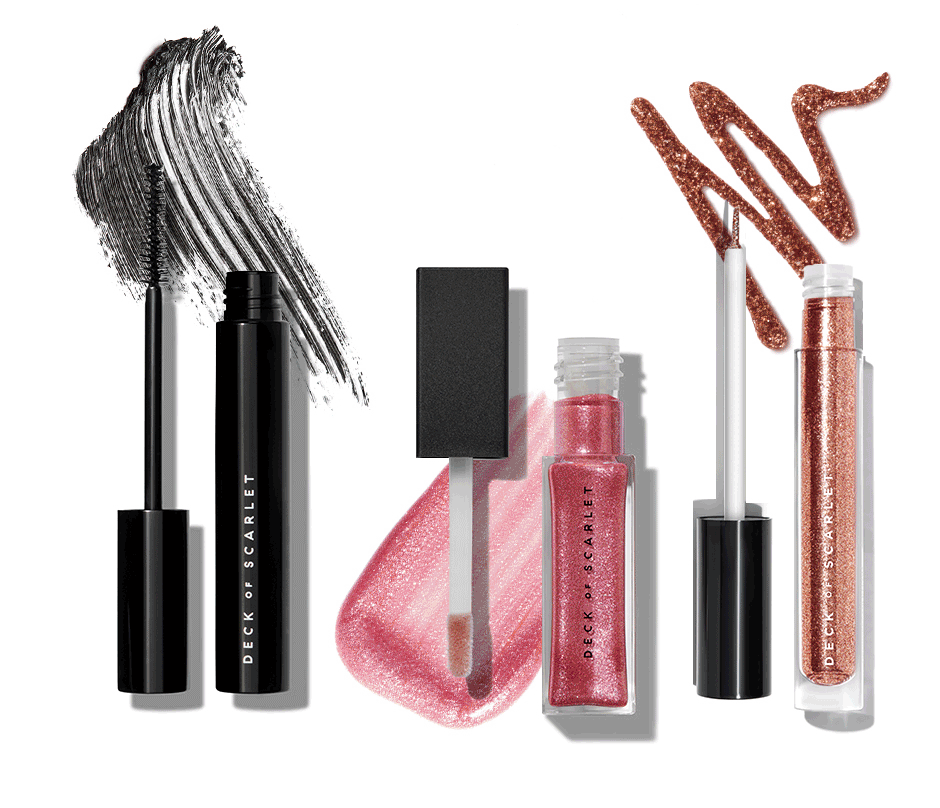 Say hello to this month's
Makeup collection
Say hello to
This month's
Collection
In a time when women were told to be seen and not heard, there was Scarlet. She's the original rebel: fierce, fearless and free. She is a work in progress - pushing against a system that tells her how to look, feel and act.
But she's a game-changer & a rule-breaker.
Scarlet is unapologetically herself: then, now & forever.
She is all of us.
Your world.
Your makeup
Your rules.
A diverse range of beauty tutorials for every collection. Get inspired. Get creative. Make it your own!
Change-makers & rule-breakers, unite. Join us on
Instagram
@deckofscarlet
#SCARLETSQUAD